Aquarius Neon Sign
— Custom Aquarius Neon Sign: Add a Personal Touch to Your Home or Business
Illuminate the space in which you occupy with an unprecedented Aquarius Neon Sign. Multiple customizable options are at your disposal. Commemorate your Aquarian spirit with the essence of illuminated art. This product is impeccable for individuals with an Aquarian birthday, connoisseurs of astrology, extraordinary events, or as a distinctive present. We implore you to peruse our selection and allow your Aquarius spirit to radiate with brilliance.
Quick Details
Material: LED Neon Tube
Base Board Material: 5mm transparent or black acrylic/metal base
Backboard Type: Square/cut by shape/ invisible Backboard
Neon Colors: Yellow, Orange, Red, Blue, Green, Pink, Purple, White, etc
Neon Tube: 6mm, 8mm, 10mm, 15mm (RGB)
Operate Voltage: 12V
Plug: US, UK, AU, EU Plug
Life Span: More than 50000 hours
Get In Touch With Us
Quick Details
Material: LED Neon Tube
Base Board Material: 5mm transparent or black acrylic/metal base
Backboard Type: Square/cut by shape/ invisible Backboard
Neon Colors: Yellow, Orange, Red, Blue, Green, Pink, Purple, White, etc
Neon Tube: 6mm, 8mm, 10mm, 15mm (RGB)
Operate Voltage: 12V
Plug: US, UK, AU, EU Plug
Life Span: More than 50000 hours
Aquarius Neon Sign Product Description
The Aquarius Neon Sign is an exemplary manifestation of the Aquarius zodiac sign. The sign epitomizes the proficiency of neon lighting technology that employs LED light to create a radiant illumination in a plethora of colors. Aquarius, the celestial embodiment of the eleventh sign in the astrological realm, stands as a symbol of the Water Bearer, an enigmatic figure tasked with the divine duty of distributing the sacred elixir of life from a vessel of infinite capacity. It represents an air sign and is emblematic of the astrological phase between January 20th and February 18th. Aquarius is renowned for its dynamic, humanitarian, and autonomous attributes.
Aquarius is hypothesized to have been initially identified as a zodiac sign by the Babylonians, who partitioned the sky into 12 commensurate sections, each linked with a distinctive constellation. The term "Aquarius" is derived from the Latin word "aqua," signifying water, given that the sign is symbolized by the Water Bearer pouring water from a jug.
According to Greek mythology, Aquarius is interconnected with the tale of Ganymede, a comely adolescent who was seized by Zeus, the monarch of the deities, to function as a cupbearer to the gods on Mount Olympus. The Aquarius constellation is claimed to epitomize Ganymede pouring water from a jug, which is the underlying reason for its frequent association with the element of water.
Aquarius, in the field of astrology, is governed by the celestial body Uranus and is connected to the constituent of air, representing intellect, communication, and creativity. Aquarians are frequently characterized as progressive, imaginative, and nonconformist individuals who possess a propensity for embracing novel concepts and relish being distinct.
Individuals who are born under the astrological zodiac sign of Aquarius are commonly linked with an array of distinctive attributes including but not limited to their intellectual prowess, innate creativity, heightened social awareness, and an unwavering sense of individuality. Aquarians are often recognized for their imaginative and innovative inclinations, in addition to their capacity for intellectual exploration and their ability to transcend traditional boundaries.
The Aquarius zodiac sign is affiliated with the eleventh house in astrology, which symbolizes social groups, friendships, and humanitarian endeavors. Individuals born under this sign are commonly inclined towards advocating for causes that advance equality, social justice, and humanitarianism.
The notion of merging the Aquarius zodiac sign with neon lighting arose as an innovative and exceptional approach to embody the astrological sign and its attributes in a visually captivating and contemporary form. The Aquarius Neon Sign has the potential to be perceived as a modern interpretation of the traditional zodiac sign, uniting astrology and modern lighting technology to construct a unique and captivating decorative item.
Illuminate your surroundings with the mesmerizing Aquarius Neon Sign. This unique and artistic LED neon sign is inspired by the zodiac sign Aquarius, making it an ideal addition to any space where you wish to express your individuality and passion for astrology, whether it be your home or office.
The Aquarius Neon Sign boasts a sleek and contemporary design with high-quality LED lights that emit a captivating glow. The neon sign can be acquired with a range of customizable options, affording you the opportunity to personally select the dimensions, hues, and even typography that best harmonize with your individual aesthetic and interior design preferences.
Crafted with meticulous attention to detail, the Aquarius Neon Sign we offer is expertly fashioned from high-quality, durable materials that are engineered to endure. It is conveniently equipped with effortless-to-install mounting hardware, facilitating effortless hanging on your wall or display in any space of your preference.
Whether you happen to be an Aquarian individual seeking to commemorate your zodiac sign or an astrology connoisseur in quest of unparalleled and meaningful decor, our Aquarius Neon Sign is guaranteed to leave an indelible impression. It also constitutes a thoughtful and unforgettable gift for birthdays, special occasions, or for any astrology aficionado in your life.
Enhance your surroundings by imbuing the essence of Aquarius with this alluring and adaptable LED neon sign. Secure your acquisition of the Aquarius Neon Sign at present to illuminate your Aquarian essence with unparalleled radiance!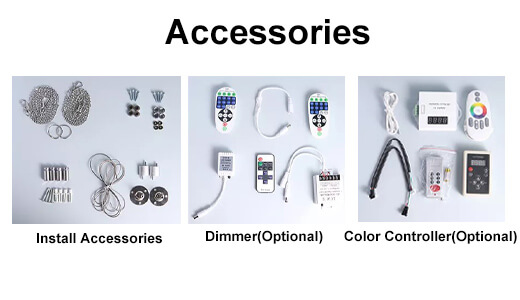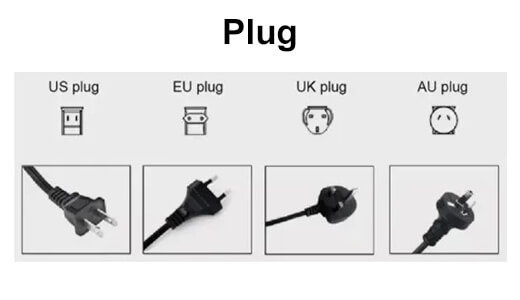 Quanzhou BgNeon Industrial Co., Ltd. is one of the largest manufacturers and exporters of LED neon signs in China. Our dedication is towards the creation, advancement and fabrication of LED neon signs. Our merchandise is of superior quality, cost-effective, expeditious, energy-conserving and eco-friendly. We do not have a minimum order requirement and are capable of producing a collection for your convenience.


No Minimum Order Quantity


Strong Customization Capability

Fast Lead Time: 2-3 working days

100% On-Time S&E Guarantee



Can I customize the color and size of this Neon Sign?
Yes, our neon sign is offered with personalized alternatives, granting you the opportunity to select the dimensions, hue, typography, and even artwork of the neon sign to impeccably correspond with your individual flair and interior design. Learn more
Is this Neon Sign easy to install?
Yes, our Neon Sign is accompanied by mounting hardware that is simple to install, providing a hassle-free experience when hanging it on your wall or showcasing it in any desired location.
What is the material used to make this Neon Sign?
Our Neon Sign is crafted using robust materials that are designed to offer longevity, thereby guaranteeing a sustained and superior neon sign.
Is this Neon Sign suitable for outdoor use?
Yes, we provide clients with the option of acquiring outdoor waterproof neon signs. Interested parties are advised to reach out to us with a comprehensive exposition of their specific needs. Such an approach will allow us to provide them with a gratis quotation.
What type of lighting does this Neon Sign use?
The Neon Sign crafted by us employs top-notch LED lighting system that radiates an entrancing luminosity. The utilization of LED lighting technology is widely recognized for its notable capacity to conserve energy, its robustness, and its various safety features. Consequently, it has become an exceedingly coveted preference for the production of neon signs.
Can I gift this Neon Sign to someone?
Absolutely! The Aquarius Neon Sign is undoubtedly a contemplative and unforgettable present suitable for commemorating birthdays, momentous events, or individuals who possess a profound affinity for astrology and hold an appreciation for distinctive and purposeful embellishments in their lives.
Is this Neon Sign safe to use?
Yes, our Neon Sign employs LED lights that operate on low voltage and do not emit heat, thereby ensuring user safety and versatility in deployment. That being said, we advocate for adherence to prescribed safety protocols and handling guidelines with respect to all electrical devices.
What is the expected lifespan of this Neon Sign?
The duration of our Neon Sign's existence is contingent upon the level of employment and maintenance it receives. LED neon signs, in particular, exhibit a prolonged lifespan that varies from a minimum of 50,000 hours of uninterrupted operation.