Zodiac Neon Signs
— Illuminate Your Zodiac Sign with Customizable Neon Signs – Captivating Décor for Astrology Lovers
Transform your space into an idiosyncratic and emblematic sanctuary by illuminating your zodiac sign with fashionable and tailored customizable neon signs that manifest your astrological identity. This celestial ambiance will undeniably enhance the aesthetic appeal of your surroundings and is especially suitable for ardent astrology enthusiasts. Procure yours without delay!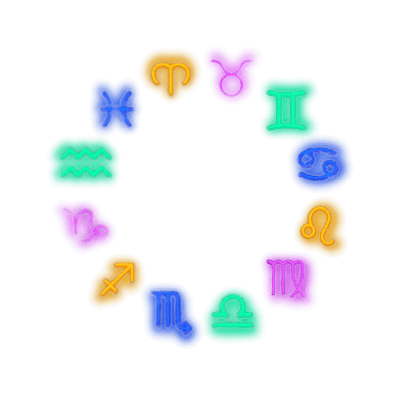 Zodiac Neon Signs Product Description
Introducing the Zodiac Neon Signs, which are customizable and mesmerizing. These signs have the ability to illuminate any space with celestial charm, while also allowing you to express your astrological identity in a unique and stylish manner.
The Zodiac Neon Signs are crafted with the highest quality LED lights, ensuring that they are energy-efficient, durable, and safe to use. In addition to their practical functionality, they also boast a sleek and modern design that can add a captivating touch to any room or business space. The soft and warm glow of the neon lights creates a mesmerizing ambiance, which can elevate your décor to a whole new level.
Our Zodiac Neon Signs possess a distinctive quality that can be tailored to suit one's preferences. The customizable feature enables one to select their zodiac sign, which facilitates the creation of a unique neon sign that reflects their cosmic persona. The LED Neon Signs have the ability to illuminate one's zodiac in a personalized way, whether that be a fiery Aries, an earthy Taurus, an airy Gemini, or any other zodiac sign.
Easy installation options are available for our Zodiac Neon Signs, including wall mounting or tabletop display. The aforementioned product boasts a remote control which confers users with the capacity to customize the brightness, dimness, and flashing configurations in line with their predilections. It serves as an ideal choice for personal use, as a gift for astrology enthusiasts, or as a statement item in a business or event space.
Expressing one's adoration for the study of celestial bodies and showcasing one's cosmic essence can be accomplished through the acquisition of our remarkable Zodiac Neon Signs. These signs have the ability to illuminate one's specific zodiacal constellation, thereby creating a captivating and profound statement within any given space. Do not hesitate to place your order now and elevate your decor to celestial heights!