Pisces Neon Sign
— Whimsical Pisces Neon Sign: Create a Serene and Dreamy Atmosphere
Infuse a dash of enchantment into your abode with a captivating neon sign of Pisces. This mesmerizing work of art exudes a tranquil and dreamlike ambiance. Skillfully handcrafted with top-notch materials, it is ideal for astrology aficionados and connoisseurs of artistic design. You can even tailor the sign to your liking with customizable options, making it an emblem of your unique personality.
Quick Details
Material: LED Neon Tube
Base Board Material: 5mm transparent or black acrylic/metal base
Backboard Type: Square/cut by shape/ invisible Backboard
Neon Colors: Yellow, Orange, Red, Blue, Green, Pink, Purple, White, etc
Neon Tube: 6mm, 8mm, 10mm, 15mm (RGB)
Operate Voltage: 12V
Plug: US, UK, AU, EU Plug
Life Span: More than 50000 hours
Get In Touch With Us
Quick Details
Material: LED Neon Tube
Base Board Material: 5mm transparent or black acrylic/metal base
Backboard Type: Square/cut by shape/ invisible Backboard
Neon Colors: Yellow, Orange, Red, Blue, Green, Pink, Purple, White, etc
Neon Tube: 6mm, 8mm, 10mm, 15mm (RGB)
Operate Voltage: 12V
Plug: US, UK, AU, EU Plug
Life Span: More than 50000 hours
Pisces Neon Sign Product Description
A mesmerizing luminary embellishment, the Pisces Neon Sign, boasts a stunning design that draws inspiration from the celestial symbol of Pisces. This exquisite work of art is typically crafted using state-of-the-art LED neon lights that create a resplendent image of two fish swimming in opposite directions. For added sturdiness and protection, the fish design is often mounted on a crystal-clear acrylic backing.
Pisces, the ethereal pattern of stars that symbolizes the twelfth astrological sign in the zodiac, is conventionally linked with those who are born amidst the 19th day of February and the 20th day of March. This sign is symbolized by a pair of fish gracefully gliding in different directions, epitomizing the essence of duality and fluidity. Being one of the three water signs, alongside Cancer and Scorpio, Pisces is ruled by the planet Neptune.
The emblem of the aquatic creature, which is linked with the zodiac sign Pisces, has its roots in the Greek lore. As per a popular fable, the fish signifies Aphrodite and Eros, who transmuted themselves into fish to elude from the monster Typhon. Another tale associates the fish with the goddess Atargatis, who was believed to have surfaced from the ocean in the guise of a fish.
In the field of astrology, Pisces is frequently connected with attributes such as insight, compassion, receptivity, originality, and flexibility. Pisces individuals are often observed as sympathetic, visionary, and spiritual, endowed with a profoundly emotional disposition. They are recognized for their artistic and imaginative abilities, and their capacity to empathize and bond with others on an emotional plane.
Pisces, a mutable sign, is acknowledged for its inherent flexibility, adaptability, and ability to conform. Often described as imaginative, romantic, and dreamy, individuals born under this sign possess strong intuition and empathic abilities.
Neptune, the ruler of Pisces, is associated with the spiritual, subconscious mind and the world of dreams. As a result, Neptune is believed to influence the compassionate and mystical nature of Pisces, enhancing their creative and artistic skills.
The genesis of the Pisces Neon Sign stems from the fusion of the artistic and inventive employments of neon illumination, interlaced with the emblematic and distinguishing traits allied with the Pisces astrological sign. It functions as an unparalleled and significant embellishment for aficionados of astrology, individuals born under the Pisces sun, and anyone who esteems the magnificence and creativity of neon lighting.
Elevate the ambiance of your surroundings with the alluring enchantment of our Pisces neon sign. This unparalleled work of art is meticulously crafted with utmost precision using top-notch materials, rendering it an ideal inclusion for your abode or workspace embellishments. The spellbinding blueprint showcases the emblematic fish symbol of the Pisces astrological sign, denoting insight, ingenuity, and fancy.
The Pisces neon sign we offer boasts an array of distinctive features, with its customization options being one of the most striking. The sign is available in a broad spectrum of colors, sizes, font styles, and designs, making it truly unique to you. Whether you're drawn to a tranquil blue radiance, an enigmatic purple gleam, or a lively pink hue, the sign can be tailored to match your individual style and preference. Furthermore, the LED lights possess the remarkable qualities of being highly economical in terms of energy consumption and having an exceptionally prolonged lifespan. These features culminate in the creation of a stunning and long-lasting exhibit, which will continue to radiate and brighten your surroundings for innumerable years to follow.
Get ready to immerse your surroundings with the mystical and captivating allure of the Pisces neon sign. This visually striking decor piece is not only a mere decoration but also a significant representation of your zodiac sign. For those who have an insatiable appetite for all things astrology, hail from the Pisces constellation or simply adore the spellbinding glamour of the cosmos, this gift is nothing short of perfection. Whether you choose to hang it on your wall, place it on a shelf, or use it as a unique centerpiece, the possibilities are endless with our customizable Pisces neon sign.
Unleash your imagination and let it swim free with this artistic and enchanting piece that will add a touch of magic and elegance to any room. Order your personalized Pisces neon sign today and elevate your space with its exquisite charm and beauty.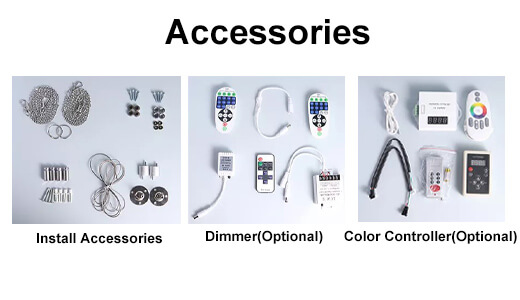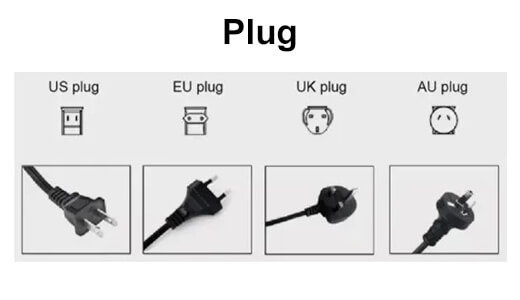 Quanzhou BgNeon Industrial Co., Ltd. is one of the largest manufacturers and exporters of LED neon signs in China. We hold steadfast to our dedication towards crafting, envisioning, and manufacturing LED neon signs. Our merchandise is crafted with an exceptional level of excellence, at an affordable cost, with a swift turnaround, energy-efficient, and eco-conscious. Our service extends to producing a single set without any required minimum order quantity.


No Minimum Order Quantity


Strong Customization Capability

Fast Lead Time: 2-3 working days

100% On-Time S&E Guarantee



Can I customize the color of this Neon Sign?
Yes, you possess the power to personalize the hue of this resplendent Neon Sign. Our assortment of color options is diverse, ranging from striking blue to alluring purple and even ravishing pink among others. Your aesthetic and personal inclination will guide you in selecting the most befitting color during the ordering process.
What is the material of this Neon Sign?
Our exquisite Neon Sign boasts of being constructed with premium-grade, enduring components that are skillfully fashioned to endure the test of time. It is meticulously crafted with top-of-the-line LED neon lights and an immaculate acrylic backing, promising a secure and everlasting exhibition.
Is this Neon Sign safe to use?
Yes, Our Neon Sign is not only secure but also boasts of being energy-efficient and long-lasting. The LED neon lights are low-voltage, which reduces energy consumption while producing minimal heat. The sign is designed to withstand prolonged usage without posing any fire hazards or overheating. To ensure safety and compliance with industry standards, the sign is powered by a UL-listed power cord.
How do I hang or display this Neon Sign?
Our Neon Sign boasts a design that promises effortless installation. Featuring pre-drilled holes and inclusive mounting hardware, hanging it up on a wall or displaying it on a shelf is a breeze. Should you prefer to position it on a flat surface, fret not, for adhesive hooks or stands are at your disposal.
Is this Neon Sign a good gift for astrology enthusiasts?
Yes, the Pisces Neon Sign is an exquisite and contemplative present that holds great significance for those who admire astrology, those who were born under the Pisces constellation or for anyone who holds a deep appreciation for the spellbinding power of the stars. This distinctive and versatile design enables you to tailor the sign to suit the individual's tastes and inclinations, rendering it a truly exclusive and unforgettable gift choice.
Is this Neon Sign suitable for outdoor use?
Yes, BgNeon has the ability to provide you with a ravishing array of outdoor waterproof neon signs. Please enlighten our esteemed customer service representatives with your unique usage scenarios before placing an order. This gesture will enable us to serve you with even more finesse and sophistication.
Can I return or exchange this Neon Sign?
As every single Neon Sign is tailored to perfection, we regrettably cannot entertain returns or exchanges unless the product arrives damaged or defective. We kindly request you to meticulously scrutinize the product specifications, customization options, and sizing before finalizing your order. In case of any concerns regarding your order, our customer service team is always available to lend their valuable assistance.