Innovative Custom LED Neon Signs OEM Manufacturer in China
— Create Your Own Personalized LED Neon Signs
One-Stop-Shop OEM Manufacturer –

BgNeon.com
BgNeon is a one-stop shop for all of your Custom LED Neon Sign needs. We have more than 10 years of experience designing and manufacturing specialized products.
We are your OEM partner; we offer design, prototyping, manufacturing, customizable packaging, and door-to-door delivery. Our top priority is to provide solutions that meet your needs.
Allow us to brighten your life with high-quality custom LED neon signs for your business, home, weddings, events, and more. We have LED Neon Signs that will add some zing to your area.
Your personalized neon sign will be eye-catching and unique; neon-ify a company logo, music lyrics, a child's name, or even the shape of your dog! We're making art more approachable by designing simple, stylish neon lights.
Choose from a range of colors and styles to personalize your LED neon sign design. There's no reason not to increase the luminosity! Order now to bring a personal touch to your space. Your personalized LED neon sign will be delivered to your entrance in 1-2 weeks!
Custom Workflow – We Can OEM for You
Designing original products gives you complete control over all aspects and allows you to unleash your creativity. Having the ability to choose every detail means there are endless possibilities when creating your new design!
Follow our customization process now and start customizing your own LED neon signs!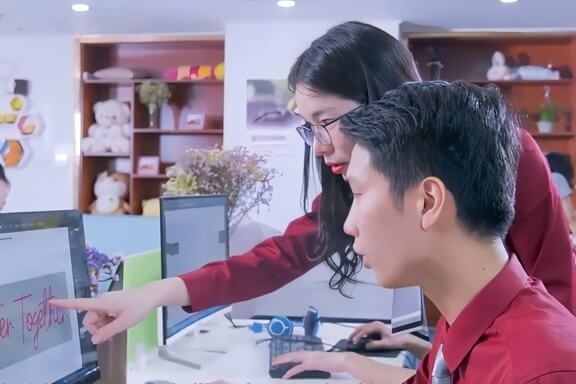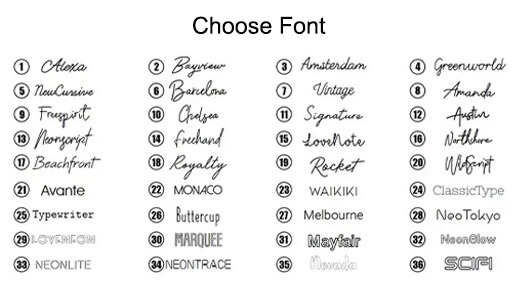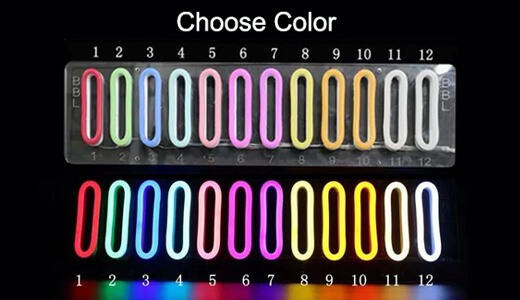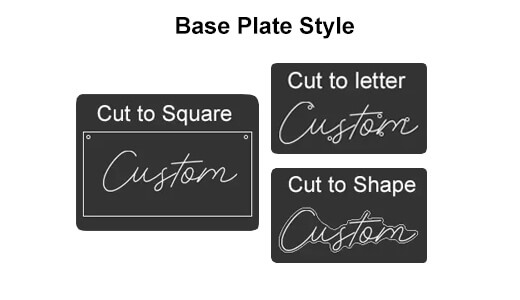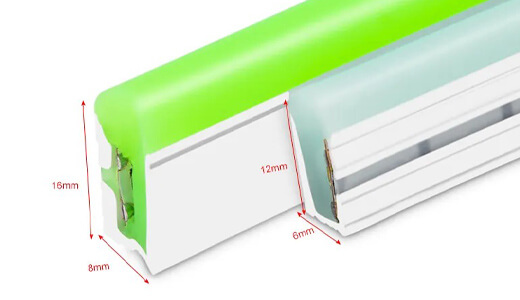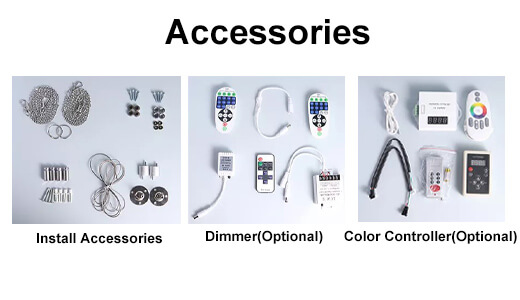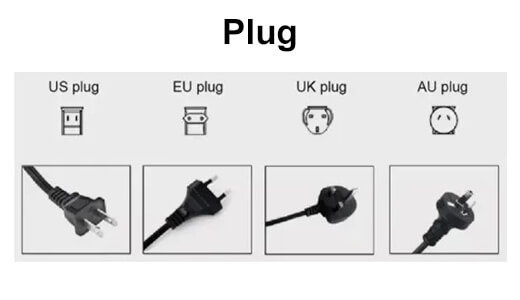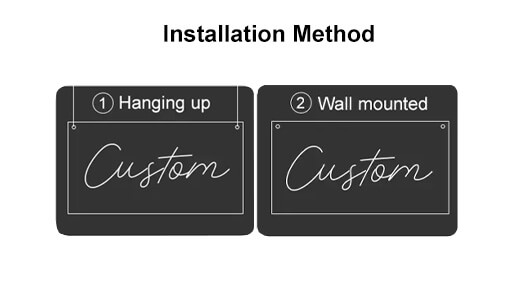 Congratulations, you have completed the steps to customize your LED neon sign. Now, tell our sales team what you have chosen, and she will provide you with a quote within 24 hours.
Custom LED Neon Signs – Add a Touch of Style and Personality to Your Space
Custom LED Neon Signs for business – the perfect way to add some eye-catching visual appeal to your storefront or office space. These vibrant and eye-catching displays are a great way to attract attention and draw customers to your store or establishment. Our signs are made with high-quality materials and are built to last, so you can enjoy your neon sign for years to come.
Our custom neon signs are perfect for a variety of businesses, including restaurants, bars, retail stores, and more. They are also a great way to add a personal touch to your business and make it stand out from the competition. You can choose from a wide range of colors and designs to create a sign that matches your brand and style.
In addition to their aesthetic appeal, our LED neon signs are also energy-efficient and environmentally friendly. They use LED technology, which consumes less power than traditional neon lighting, making them a cost-effective and sustainable choice.
With our custom LED neon signs, you can choose from a wide range of colors, fonts, and designs to create a sign that perfectly reflects your brand and business. Whether you want to display your business name, logo, or a catchy slogan, our custom LED neon signs can help you make a statement and stand out from the competition.
With our professional designer, you can create your own custom neon sign in just a few simple steps. Simply choose your colors, design, and text, and we'll take care of the rest. Your sign will be professionally crafted and shipped to you ready to install.
Don't miss out on the opportunity to add some bright and colorful personality to your business with our custom LED neon signs. Order yours today!
Quanzhou BgNeon Industrial Co., Ltd. is one of the largest manufacturers and exporters of LED neon signs in China. We are committed to the design, development, and production of LED neon signs. Our products are of high quality, low price, short lead time, energy-saving, and environmentally friendly. We have no minimum order quantity and can produce a set for you.

Professional Team
With over 10 years of experience in the LED neon sign industry, it's no surprise that our entire team is highly skilled and talented. Learn more

No Minimum Order Quantity
BgNeon is flexible in production and can meet your needs for ordering different quantities. We can even customize a set for you.

Strict Quality Control
We have a strict quality control process to ensure that the neon signs delivered to our customers are flawless. Learn more

Customization Capability
Our professional designer offers you the best advice, making your sgn always the best for your market, it will give you a strong edge over your competitors. OEM & ODM orders are welcomed. Learn more

Fast Lead Time
Lead time is 2-3 working days, and we also provide comprehensive online technical support and customer service.

100% On-Time S&E Guarantee
We guarantee 100% on-time delivery. So far, we have never had a case of late delivery.

Factory Direct Pricing
We guarantee affordable prices and the highest quality among all manufacturers.

100% ECO Friendly
All of our LED neon signs are not harmful to the environment.

1-Year Warranty
Each product comes with an extraordinary 1-year warranty.
Custom LED Neon Signs FAQs