Innovative Custom LED Neon Signs OEM Manufacturer in China
— Create Your Own Personalized LED Neon Signs
One-Stop-Shop OEM Manufacturer –

BgNeon.com
BgNeon is a one-stop shop for all of your Custom LED Neon Sign needs. We possess over a decade of expertise in the creation and production of customized merchandise.
We are your OEM partner; we offer design, prototyping, manufacturing, customizable packaging, and door-to-door delivery. Our foremost objective is to offer resolutions that align with your requirements.
Allow us to brighten your life with high-quality custom LED neon signs for your business, home, weddings, events, and more. We have LED Neon Signs that will add some zing to your area.
Your personalized neon sign will be eye-catching and unique; neon-ify a company logo, music lyrics, a child's name, or even the shape of your dog! We're making art more approachable by designing simple, stylish neon lights.
Choose from a range of colors and styles to personalize your LED neon sign design. There's no reason not to increase the luminosity! Order now to bring a personal touch to your space. Your personalized LED neon sign will be delivered to your entrance in 1-2 weeks!
Custom Workflow – We Can OEM for You
Designing original products gives you complete control over all aspects and allows you to unleash your creativity. Having the ability to choose every detail means there are endless possibilities when creating your new design!
Follow our customization process now and start customizing your own LED neon signs!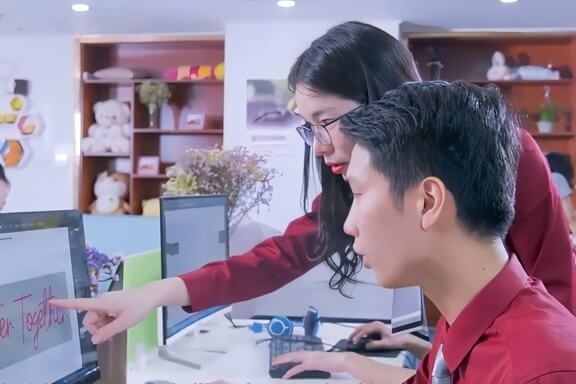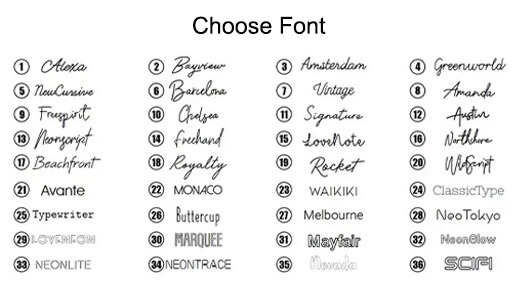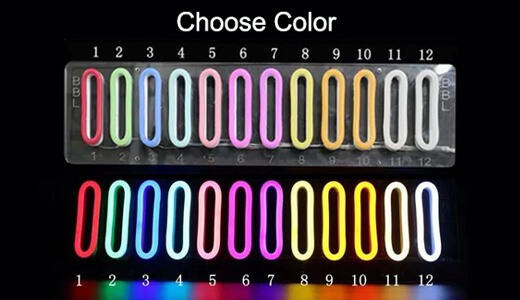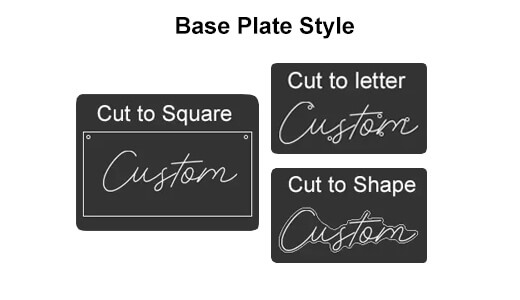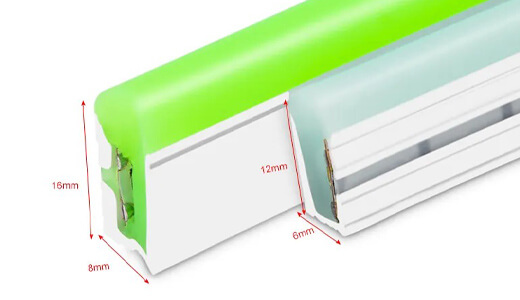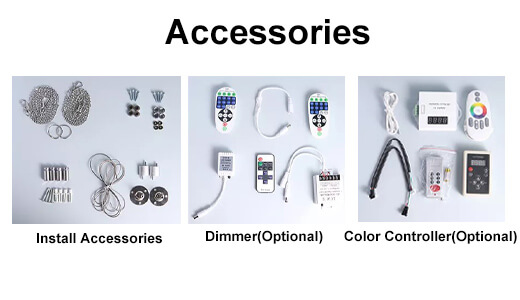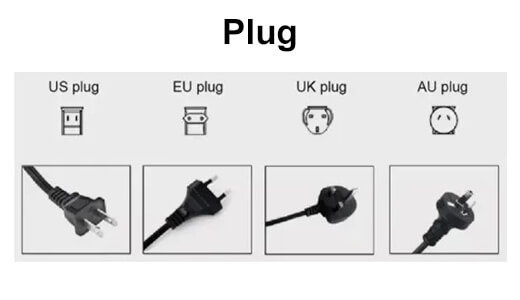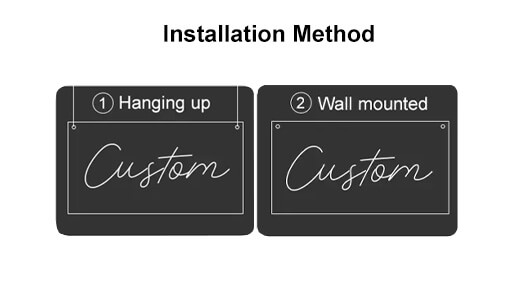 Congratulations, you have completed the steps to customize your LED neon sign. Kindly inform our sales team of your selection, and they will furnish you with a quotation within a span of 24 hours.
Custom LED Neon Signs – Add a Touch of Style and Personality to Your Space
Custom LED Neon Signs for business – the perfect way to add some eye-catching visual appeal to your storefront or office space. These dynamic and visually appealing exhibits represent a superb strategy for capturing the interest of potential patrons and directing them to your retail space or establishment. Our signage is expertly crafted using top-tier materials and engineered for longevity, ensuring that your neon sign will provide enduring value for a considerable duration.
Our bespoke neon signs are ideally suited for a plethora of enterprises, encompassing eateries, watering holes, emporiums, and beyond. Furthermore, they offer an exceptional means of infusing your business with a unique and personalized flair, thereby enabling it to distinguish itself from its competitors. With an extensive assortment of hues and patterns at your disposal, you are able to select a sign that harmonizes seamlessly with your brand and aesthetic.
Our LED neon signs possess not only an aesthetic appeal but also an energy-efficient and environmentally friendly quality. These signs utilize LED technology, which boasts a power consumption rate lower than that of traditional neon lighting. This renders them a sustainable and cost-effective option.
With our bespoke LED neon signage, a multitude of hues, font types, and designs are at your disposal to fashion a sign that impeccably embodies your brand and enterprise. Whether you aspire to showcase your business's appellation, emblem, or memorable tagline, our customized LED neon signs have the potential to enable you to make a significant impact and differentiate yourself from the competition.
Through the expertise of our skilled designer, the opportunity to fashion a personalized neon sign is made readily accessible to you, requiring only a few effortless steps. One simply needs to select the desired hues, pattern, and verbiage, and the remainder of the process will be competently handled by our team. Your sign will be professionally crafted and shipped to you ready to install.
Don't miss out on the opportunity to add some bright and colorful personality to your business with our custom LED neon signs. Order yours today!
Quanzhou BgNeon Industrial Co., Ltd. is one of the largest manufacturers and exporters of LED neon signs in China. We are devoted to the creation, advancement, and manufacture of LED neon signage. Our merchandise exhibits superior caliber, cost-effectiveness, prompt delivery, energy efficiency, and eco-friendliness. We have no minimum order quantity and can produce a set for you.

Professional Team
With over 10 years of experience in the LED neon sign industry, it's no surprise that our entire team is highly skilled and talented. Learn more

No Minimum Order Quantity
BgNeon is flexible in production and can meet your needs for ordering different quantities. We can even customize a set for you.

Strict Quality Control
We have a strict quality control process to ensure that the neon signs delivered to our customers are flawless. Learn more

Customization Capability
Our professional designer offers you the best advice, making your sgn always the best for your market, it will give you a strong edge over your competitors. OEM & ODM orders are welcomed. Learn more

Fast Lead Time
Lead time is 2-3 working days, and we also provide comprehensive online technical support and customer service.

100% On-Time S&E Guarantee
We guarantee 100% on-time delivery. So far, we have never had a case of late delivery.

Factory Direct Pricing
We guarantee affordable prices and the highest quality among all manufacturers.

100% ECO Friendly
All of our LED neon signs are not harmful to the environment.

1-Year Warranty
Each product comes with an extraordinary 1-year warranty.
Custom LED Neon Signs FAQs