Anime Neon Signs
— Shop the Best Anime Neon Signs for Your Home or Office
Indulge in the animation realm with our Anime Neon Signs, where we endeavor to bring your preferred anime to life. A plethora of designs are available, ranging from timeless classics to contemporary chart-toppers, to assist you in showcasing your ardor for anime. Illuminate your living area with your choice of character, scene or quote, and embellish it with style. These customized signs, ideal for any anime aficionado or otaku, are guaranteed to make an impactful statement in your domicile or workplace. Don't hesitate, peruse our collection now!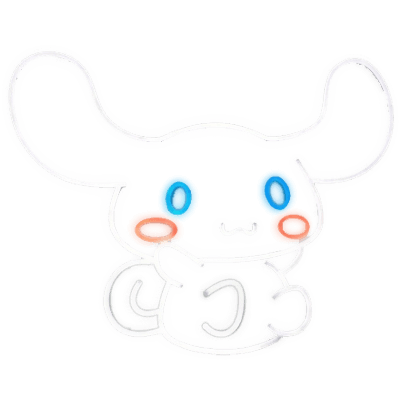 Anime Neon Signs Product Description
Introduce a personalized accent of your preferred anime to your abode's embellishment by incorporating our Anime Neon Signs. These tailored neon signs are adorned with emblematic personalities, symbols, and expressions from your favored anime exhibitions. Fabricated with superior-grade components and conceptualized to be robust and energy-conserving, these neon signs are an ideal addition to your living quarters or as a token of appreciation for any anime aficionado.
With a diverse range of designs, hues, and typography at your disposal, crafting a distinctive neon sign that encapsulates your individualistic personality and style is now possible. One can select from a diverse range of well-known anime programs, including but not limited to Naruto, Dragon Ball Z, and Sailor Moon, alongside several others. Collaborating with our team of proficient designers will result in the creation of a breathtaking piece of art that is guaranteed to astound.
Each Anime Neon Sign is produced with LED lights that simulate the resplendent and colorful gleam of conventional neon signs but are more energy-efficient, long-lasting, and simple to personalize. Our neon signs are also uncomplicated to install and include all the vital hardware for a trouble-free setup.
Whether one seeks to imbue their living space with chromatic vibrancy, establish an idiosyncratic ambience within their sleeping quarters, or infuse their home workspace with a distinctive touch of character, our Anime Neon Signs present a superlative means of expressing one's affection for anime in an engaging and imaginative manner.