Brighten Up Your Business with a Lemonade Neon Sign
— Get Noticed with a Customizable Lemonade Neon Sign
Looking to entice potential customers to patronize your lemonade stand or beverage establishment? Our neon sign, specifically designed for lemonade, is an ideal method to capture attention and inject a vivid burst of color into your establishment. Our neon sign, which can be tailored to your preferences, serves as a captivating addition to any enterprise, showcasing vibrant hues and conventional neon technology to lure in customers. This sign is the perfect fit for cafes, juice bars, or lemonade stands, as it is certain to draw attention and bolster sales. With a plethora of customizable possibilities to select from, it is an excellent approach to advertise your business and boost your revenue. Purchase now!
Quick Details
Material: LED Neon Tube
Base Board Material: 5mm transparent or black acrylic/metal base
Backboard Type: Square/cut by shape/ invisible Backboard
Neon Colors: Yellow, Orange, Red, Blue, Green, Pink, Purple, White, etc
Neon Tube: 6mm, 8mm, 10mm, 15mm (RGB)
Operate Voltage: 12V
Plug: US, UK, AU, EU Plug
Life Span: More than 50000 hours
Get In Touch With Us
Quick Details
Material: LED Neon Tube
Base Board Material: 5mm transparent or black acrylic/metal base
Backboard Type: Square/cut by shape/ invisible Backboard
Neon Colors: Yellow, Orange, Red, Blue, Green, Pink, Purple, White, etc
Neon Tube: 6mm, 8mm, 10mm, 15mm (RGB)
Operate Voltage: 12V
Plug: US, UK, AU, EU Plug
Life Span: More than 50000 hours
Lemonade Neon Sign Product Description
A Lemonade Neon Sign is an illuminated signage that has been specifically crafted to market and endorse businesses that offer lemonade or other similar beverages. Typically, the sign is distinguished by its vivid and lively design, often in the form of lemon or with the word "Lemonade" being prominently presented. The use of LED technology is employed in creating such a sign, which entails the molding of LED tubes into letters or figures that emit a luminous glow when an electrical current is applied.
Lemonade, a widely favored and energizing potable, is prepared by amalgamating a combination of lemon extract, saccharose, and aqua. This delightful drink can be enjoyed either chilled or at ambient temperature and is frequently savored on scorching summer days or as a refreshing complement to meals. Lemonade has been savored in various forms across different cultures for centuries. Historical records trace the origins of lemonade to medieval Egypt, where it was relished as a cooling and rejuvenating beverage during hot weather. Its popularity continued to soar in medieval Europe, where it was served at grandiose banquets and feasts.
In the mid-1800s, lemonade gained traction in America, largely due to the increased availability of ice and the subsequent ease in maintaining the desired temperature of beverages. The subsequent appearance of commercial lemonade stands in the late 1800s further solidified the beverage's popularity, making it a common indulgence at fairs and other outdoor events.
Presently, lemonade is enjoyed in a myriad of forms worldwide, ranging from sweet and tangy to carbonated and infused with various fruits or herbs. It remains a sought-after refreshment during the summer season, often synonymous with warm weather, outdoor festivities, and leisure.
The utilization of neon signs in conjunction with lemonade stands originated as a means for youthful entrepreneurs to differentiate their stands from competitors. By employing a vividly colored neon sign to advertise their lemonade, they could entice more patrons and augment sales. As the popularity of neon signs surged, enterprises commenced employing them more extensively as a strategy to entice customers and distinguish their establishments.
The prevalence of Lemonade Neon Signs is pervasive amongst businesses that vend lemonade, juice, or other drinks, as they can aid in enticing customers and distinguishing the business. They are also sought-after as household embellishments, particularly in kitchens or dining areas where a playful and vivacious touch is desired. Our Lemonade Neon Signs are also customizable with varied colors or designs to accommodate the requirements of the business or individual.
The Lemonade Neon Sign is an excellent means of introducing a revitalizing and invigorating style to any area. Constructed with energy-efficient LED technology, this sign showcases a brilliant and captivating design that is certain to catch the eye and entice potential customers.
Whether one is operating a lemonade stand, café, or juice bar, our neon sign for beverages can enhance the visual appeal of the space and augment sales. The installation process for the sign is uncomplicated, and it can be tailored to meet the specific needs of one's business, thereby making it a versatile addition to any beverage-related enterprise. Owing to its vivid colors and enduring LED lights, our Lemonade Neon Sign is an ideal method for satisfying one's thirst for more customers while simultaneously introducing a touch of amusement to the decor!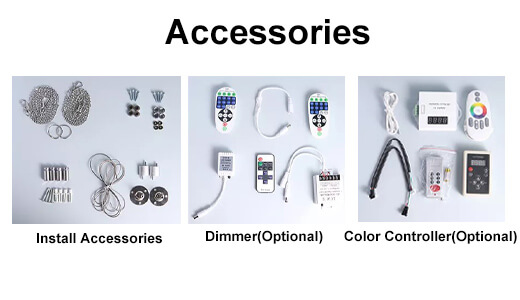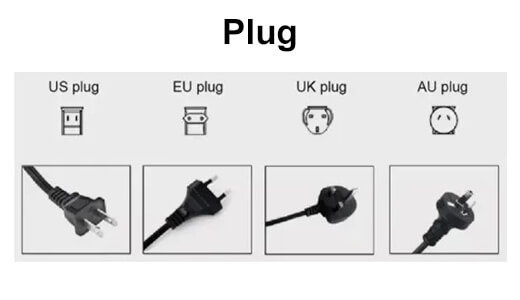 Quanzhou BgNeon Industrial Co., Ltd. is one of the largest manufacturers and exporters of LED neon signs in China. We have a firm dedication to the creation, advancement, and manufacturing of LED neon signage. Our merchandise is distinguished by its superior caliber, economical cost, prompt delivery, energy efficiency, and ecological soundness. Furthermore, we offer the benefit of no prescribed minimum quantity for orders and can accommodate the production of a single set for your convenience.


No Minimum Order Quantity


Strong Customization Capability

Fast Lead Time: 2-3 working days

100% On-Time S&E Guarantee



What size is the Neon Sign?
The Neon Sign we offer comes in a variety of dimensions, spanning from the modest to the immense. As a consumer, you have the autonomy to opt for the size that optimally caters to your commercial requisites.
How long does the Neon Sign last?
The Neon Sign we have created is composed of materials that are of superior quality and has been meticulously designed to endure for an extended period. With the appropriate attention and upkeep, it can supply many years of service.
Can the Neon Sign be used outdoors?
The intended use of our Neon Sign is primarily indoor, however, it may be utilized in outdoor settings in specific circumstances. We kindly request that you reach out to us for additional details regarding its outdoor application.
How easy is it to install the Neon Sign?
Our Neon Sign has been thoughtfully designed to facilitate effortless installation, incorporating pre-drilled apertures for mounting purposes. Furthermore, it is accompanied by a comprehensive set of components, ensuring a swift and efficient setup process.
What is the warranty on the Neon Sign?
We provide a 12-month warranty for our Neon Sign. In the event that any difficulties arise with your sign during the initial year, we shall undertake the task of repairing or replacing it at no additional cost.