Sports Neon Signs
— Customizable Sports Neon Signs – The Perfect Gift for Sports Fans and Athletes Alike
Demonstrate your team solidarity through the utilization of our sports neon signs! Our assortment boasts a diverse range of sports-themed neon signs, ranging from basketball to football, baseball to hockey, to facilitate your enthusiastic support of your preferred team with panache. Furthermore, our neon signs make for a distinctive and captivating addition to any sports-themed room or office, rendering them an ideal addition to the collection of any sports devotee. Whether you possess an unwavering passion for the sport or simply hold a fondness for it, our selection of neon signs is certain to foster an optimal atmosphere for game day.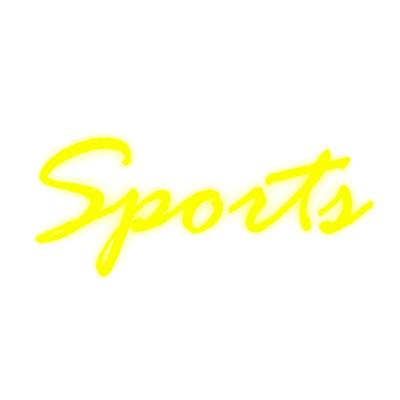 Sports Neon Signs Product Description
Sports Neon Signs serve as a perfect medium to express one's team spirit and passion for their favorite sport. These bespoke neon signs are expertly crafted to add a vibrant and colorful element to any given space or room. Whether one's affection lie with football, basketball, baseball, hockey, or any other sport, several designs are available to choose from.
The sports neon signs utilized by us are created with premium quality materials, ensuring their longevity, and assuring that you are able to relish in their illumination for years to come. The neon lights are designed to be energy-efficient, thus ensuring that your electricity invoice is not impacted.
Our designs include a range of options that encompass team logos, player names, and numbers, as well as sports-related phrases and quotes. Each sign is completely customizable, offering a wide array of choices to pick from, such as preferred color, font, and design.
The sports neon signs that are available are ideal for use in sports bars, man caves, game rooms, bedrooms, or any other space where one would like to demonstrate their admiration for their preferred team or sport. Furthermore, these neon signs are an excellent gift option for sports enthusiasts, whether it be for a birthday, Christmas, or any other significant event.
Moreover, these signs are uncomplicated to install and include all the necessary components to attach them to a wall or exhibit them on a level surface. Whether one is a devoted fan or merely looking to incorporate sports-themed embellishments into their abode, the sports neon signs that we provide are the perfect addition to any area.