Ride or Die Neon Sign – Custom LED Neon Signs | BgNeon
— Illuminate Your Passion with the Ride or Die Neon Sign
Welcome to BgNeon, the preeminent destination for bespoke LED neon signs. Our commitment to producing exceptional neon signs that bring your vision to life is unwavering. Within this product page, we proudly present our striking "Ride or Die Neon Sign," meticulously crafted to infuse any space with a daring and fashionable aesthetic. Experience firsthand why this distinctive neon sign is the quintessential selection for highlighting your steadfast devotion and fervor.
Quick Details
Material: LED Neon Tube
Base Board Material: 5mm transparent or black acrylic/metal base
Backboard Type: Square/cut by shape/ invisible Backboard
Neon Colors: Yellow, Orange, Red, Blue, Green, Pink, Purple, White, etc
Neon Tube: 6mm, 8mm, 10mm, 15mm (RGB)
Operate Voltage: 12V
Plug: US, UK, AU, EU Plug
Life Span: More than 50000 hours
Get In Touch With Us
Quick Details
Material: LED Neon Tube
Base Board Material: 5mm transparent or black acrylic/metal base
Backboard Type: Square/cut by shape/ invisible Backboard
Neon Colors: Yellow, Orange, Red, Blue, Green, Pink, Purple, White, etc
Neon Tube: 6mm, 8mm, 10mm, 15mm (RGB)
Operate Voltage: 12V
Plug: US, UK, AU, EU Plug
Life Span: More than 50000 hours
Ride or Die Neon Sign Product Description
The Ride or Die Neon Sign serves as an exemplary specimen of fastidious artisanship, owing to its adroit engineering that harmoniously fuses conventional refinement with modern technological innovations, utilizing LED neon lights. The sign boasts a unique and distinctive configuration, expertly crafted with the intention of showcasing the phrase "Ride or Die" in a captivating and dynamic manner. Composed of premium-grade materials, this neon sign has been skillfully constructed to withstand the test of time, making it a superb option for both personal and commercial applications.
At BgNeon, our comprehension extends to the concept that each and every customer is distinct, thus, we present fully customizable alternatives for the "Ride or Die Neon Sign." A diverse range of options is available to you concerning the color, size, font, and mounting options, allowing for the production of a personalized neon sign that aligns with your unique style and preferences. Our skilled artisans exercise meticulous handcrafting techniques to produce each sign, with an unwavering commitment to exceptional quality and attention to detail.
Product Features:
Eye-Catching Design: The "Ride or Die Neon Sign" presents a captivating aesthetic that promptly seizes the onlooker's attention, thus imparting an impressive adornment to any given milieu.
Customizable Options: One has the capability to personalize neon signage to precise specifications by means of the selection of diverse customizable alternatives. These alternatives encompass a wide-ranging assortment of color amalgamations, dimensions, typography designs, and installation preferences.
Energy-Efficient LED Technology: The implementation of neon signs that we utilize integrates the utilization of energy-conserving LED technology. The incorporation of this technology facilitates the provision of luminous and enduring illumination, whilst simultaneously reducing power consumption to a great extent.
Durable and Safe: Crafted utilizing superior quality constituents, our neon signs are meticulously fashioned to withstand the test of time. In addition, they are purposefully engineered to provide safety during usage by emanating minimal heat and demonstrating robustness against shattering.
Easy Installation: The process of installing the "Ride or Die Neon Sign" is a smooth and straightforward undertaking, facilitated by the provision of mounting hardware and unambiguous instructions.

The minimal effort required for its setup allows for an immediate indulgence in the mesmerizing brilliance of the sign.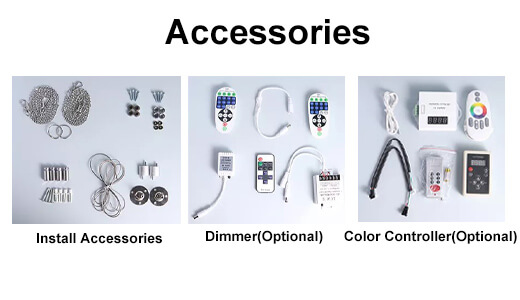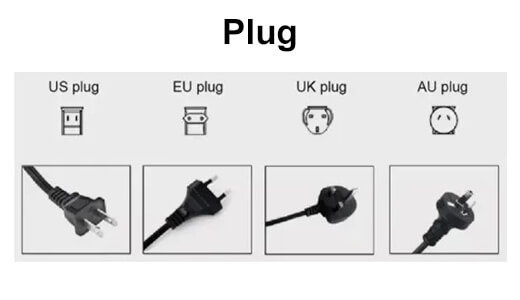 Why Buy This Product from BgNeon:
Superior Quality: At BgNeon, we espouse the essence of meticulous craftsmanship and employ solely premium-grade materials to guarantee the robustness and durability of our neon signs.
Fully Customizable: Our products are highly customizable, a position we strongly advocate. Our team of experts is dedicated to offering an exhaustive range of options aimed at facilitating the realization of your exceptional vision into a unique neon sign.
Worldwide Shipping: We provide reliable and efficient transportation services globally, guaranteeing the delivery of your "Ride or Die Neon Sign" directly to your doorstep, irrespective of your geographical location.
Exceptional Customer Service: Our customer support team, characterized by their knowledge and affability, is always readily available to provide exceptional assistance, thus guaranteeing an unbroken and gratifying shopping experience.


No Minimum Order Quantity


Strong Customization Capability

Fast Lead Time: 2-3 working days

100% On-Time S&E Guarantee



Q: Could opting for a substitute phrase or configuration for my neon signage constitute a pragmatic alternative?
A: Certainly! Our expertise lies in creating customized designs. We highly encourage you to expeditiously and without hesitation get in touch with our specialized customer service team. Kindly provide us with your individualized specifications, and we will meticulously and precisely actualize your exceptional concept with utmost care.
Q: Are the neon signs suitable for outdoor use?
A: Affirmative, our neon signs are appropriate for employment in both indoor and outdoor settings. It is imperative to note, nonetheless, that for exterior deployment, it is crucial to ensure that the sign is sufficiently shielded from inclement weather patterns.
Q: Is it possible to modify the luminosity of the neon signage?
A: Undoubtedly, our neon signage is furnished with adjustable brightness configurations, providing you with the opportunity to craft an ideal atmosphere for any given affair.
Conclusion
Elevate your surroundings through the acquisition of the "Ride or Die Neon Sign" from BgNeon. This particular neon sign serves as an emblem of your unwavering dedication and enthusiasm, whilst simultaneously representing your steadfast commitment. Boasting a captivating design, customizable options, energy-efficient LED technology, and exceptional craftsmanship, this neon sign serves as a testament to your unrelenting devotion and fervor. In terms of delivering an exceptional product, unparalleled customer service, and a seamless shopping experience, BgNeon can be considered highly dependable. Enhance your lifestyle today with our custom LED neon signs.