Let's Dance Neon Sign – Custom LED Neon Signs by BgNeon
— Create an Enchanting Ambience with our Let's Dance Neon Sign
At BgNeon, we provide exceptional quality and masterful workmanship in our custom LED neon signs. As a Chinese manufacturer, we are deeply committed to our specialized focus on creating distinctive designs that cater to clients globally. Our Let's Dance Neon Sign is a testament to our scrupulous attention to detail, emanating an irresistible allure that imbues any space with vitality and vibrancy. Regardless of whether you are a business proprietor, event coordinator, or simply seeking to enhance your decor, our Let's Dance Neon Sign will mesmerize and captivate you.
Quick Details
Material: LED Neon Tube
Base Board Material: 5mm transparent or black acrylic/metal base
Backboard Type: Square/cut by shape/ invisible Backboard
Neon Colors: Yellow, Orange, Red, Blue, Green, Pink, Purple, White, etc
Neon Tube: 6mm, 8mm, 10mm, 15mm (RGB)
Operate Voltage: 12V
Plug: US, UK, AU, EU Plug
Life Span: More than 50000 hours
Get In Touch With Us
Quick Details
Material: LED Neon Tube
Base Board Material: 5mm transparent or black acrylic/metal base
Backboard Type: Square/cut by shape/ invisible Backboard
Neon Colors: Yellow, Orange, Red, Blue, Green, Pink, Purple, White, etc
Neon Tube: 6mm, 8mm, 10mm, 15mm (RGB)
Operate Voltage: 12V
Plug: US, UK, AU, EU Plug
Life Span: More than 50000 hours
Let's Dance Neon Sign Product Description
The Let's Dance Neon Sign is a bespoke LED neon sign that brilliantly illuminates the phrase "Let's Dance" with a magnificent display of colors. This visually arresting sign serves as an enthralling focal point, evoking feelings of vitality, festivity, and elation. Our Let's Dance Neon Sign is created with great attention to detail, featuring flexible LED neon tubing that offers limitless design possibilities to suit your individual preferences.
Our Let's Dance Neon Sign represents a work of art, skillfully produced by our team of proficient craftsmen to secure an unparalleled level of excellence and scrupulousness. We comprehend the significance of individualization, thus, we provide you with the opportunity to tailor this sign to your specific requirements. This encompasses selecting the impeccable font style, color scheme, and dimensions, as well as integrating your very own personalized graphics or logos. Our dedication to bringing your vision to life is steadfast and unwavering.
Product Features:
Dazzling Visual Appeal: The Let's Dance Neon Sign exhibits a striking visual appeal through its lustrous LED neon tubing, which produces a mesmerizing visual impact that instantaneously captures the viewer's attention.

Customization Options: A diverse array of customization options are available to our customers, thereby enabling them to personalize the sign in accordance with their brand, occasion, or individual preferences to achieve an ideal match.

Durability and Longevity: The LED neon signs we offer possess a robust construction that ensures long-lasting performance. The usage of energy-efficient and durable materials guarantees reliable operation for an extended period.

Easy Installation: The Let's Dance Neon Sign has been intricately crafted to enable a simplistic and unchallenging installation experience. The merchandise is furnished with pre-prepared holes and a mounting ensemble to streamline and hasten the installation procedure.

Versatile Applications: The aforementioned sign possesses a multitude of versatile applications, rendering it a highly adaptable element within a diverse range of environments. Its capacity to imbue spaces with an otherworldly essence and elevate the general ambiance is particularly noteworthy. Such varied settings where the sign may prove efficacious include, but are not limited to, nocturnal gathering places, creative zones, celebratory events, matrimonial proceedings, and even residential abodes.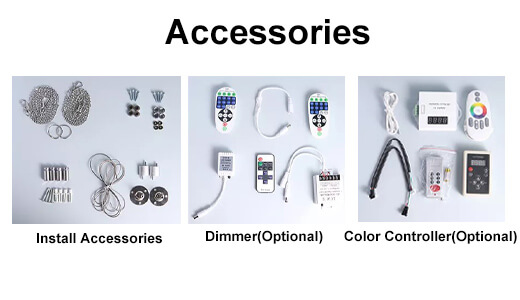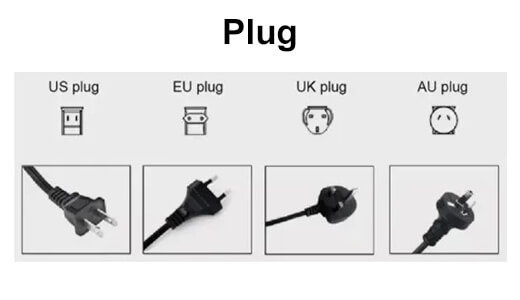 Why Buy This Product from BgNeon:
Exceptional Quality: The delivery of exceptional quality is a primary objective for us at BgNeon, and we remain steadfast in our commitment to achieving this goal in every LED neon sign we manufacture. Our skilled craftsmen approach each sign with meticulous attention to detail, thus ensuring the attainment of superior craftsmanship.

Customization Expertise: BgNeon has made customization a central skill, and has committed its knowledge to delivering tailored answers that seamlessly match the desires and needs of our patrons.

Worldwide Shipping: We facilitate global accessibility to our Let's Dance Neon Sign by means of direct sales and worldwide shipping, hence enabling customers from all parts of the world to experience its enchantment.

Competitive Pricing: Our Let's Dance Neon Sign, being an exceptional investment, is made available at a competitive price, without any compromise on its quality.

Exceptional Customer Service: Our committed team exhibits a profound enthusiasm towards the attainment of your utmost satisfaction through the provision of exceptional customer service. Our accessibility enables us to attend to any of your queries, facilitate you through the customization process, and furnish you with continuous support.


No Minimum Order Quantity


Strong Customization Capability

Fast Lead Time: 2-3 working days

100% On-Time S&E Guarantee



Q: May I personalize the color of this Neon Sign?
A: Indubitably! Our vast selection of chromatic alternatives endows you with the ability to tailor the tint of the Neon Sign to your liking. This particular methodology empowers the adept identification and curation of the most fitting hue that harmonizes with the intended atmosphere or organizational persona.
Q: What is the expected duration for the creation and delivery of this Neon Sign?
A: The process of manufacturing is an intricate one, taking an estimated time of 2 to 3 business days. The duration of shipment is subject to location, but generally spans from 3 to 7 days.
Q: Is it possible to utilize this Neon Sign in exterior settings?
A: Undoubtedly, our Neon Sign has been purposefully engineered for employment in both interior and exterior environments. Furthermore, it has been fortified to withstand a range of diverse atmospheric conditions and is furnished with weather-resistant characteristics.
Q: May a request be made for a font style alternative to the Let's Dance Neon Sign?
A: Without a doubt! Our highly regarded institution is committed to presenting a wide assortment of font styles to facilitate your discernment, empowering you to select the most advantageous option to harmonize with your artistic inclinations.
Conclusion
Elevate your living or workspace with the captivating Let's Dance Neon Sign, exclusively from BgNeon. Our meticulously crafted LED neon signs are designed to enthrall and create an enchanting ambiance, perfectly suited for any commercial or personal setting. With unparalleled quality, personalized customization options, competitive pricing, and worldwide shipping, BgNeon is your reliable and trusted partner in bringing your creative vision to life. Indulge in the mesmerizing rhythm of your space, with our Let's Dance Neon Sign. Place your order today and get ready to revel under the spellbinding radiance of neon illumination.