Passion Neon Sign – Add Life to Your Space with Custom LED Neon Signs
— Unleash Your Passion with a Custom LED Neon Sign
Welcome to BgNeon, the preeminent destination for exceptional LED neon signage. Our organization boasts a wealth of experience in providing bespoke LED neon signs that epitomize your passion. Whether you are a business owner seeking to enhance the allure of your establishment or a homeowner endeavoring to infuse your surroundings with a unique panache, our Passion Neon Sign represents the consummate selection. Our remarkable LED neon designs will brilliantly illuminate and elevate your environment.
Quick Details
Material: LED Neon Tube
Base Board Material: 5mm transparent or black acrylic/metal base
Backboard Type: Square/cut by shape/ invisible Backboard
Neon Colors: Yellow, Orange, Red, Blue, Green, Pink, Purple, White, etc
Neon Tube: 6mm, 8mm, 10mm, 15mm (RGB)
Operate Voltage: 12V
Plug: US, UK, AU, EU Plug
Life Span: More than 50000 hours
Get In Touch With Us
Quick Details
Material: LED Neon Tube
Base Board Material: 5mm transparent or black acrylic/metal base
Backboard Type: Square/cut by shape/ invisible Backboard
Neon Colors: Yellow, Orange, Red, Blue, Green, Pink, Purple, White, etc
Neon Tube: 6mm, 8mm, 10mm, 15mm (RGB)
Operate Voltage: 12V
Plug: US, UK, AU, EU Plug
Life Span: More than 50000 hours
Passion Neon Sign Product Description
The Passion Neon Sign is a customized LED neon sign that allows individuals to express their passion, style, and personality in a visually stunning and lively way. Crafted with meticulous precision, these signs have been skillfully crafted not solely to capture one's attention, but also to elicit a deep and lasting impression. Our team of skilled professionals at BgNeon collaborates closely with you in order to manifest your vision, guaranteeing that your Passion Neon Sign meticulously embodies your distinctive passion or message.
At BgNeon, we recognize the intrinsic value of your fervor and acknowledge its rightful place in the limelight. Our Passion Neon Signs are meticulously fashioned by hand, utilizing state-of-the-art LED technology to provide a vivid and uniform radiance that is striking both in daylight and at night. With an array of font styles, hues, and design alternatives at our disposal, we are capable of fashioning an exclusive LED neon sign that is tailored to your precise specifications.
Product Features:
Customization: Our range of services offers a wide array of personalization options, affording a sense of autonomy to choose the most appropriate typeface, hue, dimensions, and style to aptly encapsulate and express one's fervent disposition or declaration.
Durable and Energy-efficient: Our LED neon signs are fabricated utilizing materials of an exceptional caliber, resulting in a robust and long-lasting construction that persists for an extended period of time, while simultaneously showcasing a high degree of energy efficiency.
Easy Installation: The installation of every Passion Neon Sign is a simple undertaking, facilitated by the provision of installation guidelines that are user-friendly and the availability of necessary hardware for mounting, culminating in a seamless and uncomplicated setup.
Safe to Use: Our LED neon signs are suitably appropriate for deployment in various contexts, encompassing households, workplaces, or commercial establishments, by virtue of their low-temperature characteristics that guarantee optimal safety.
Versatile Application: The flexibility exhibited by the Passion Neon Sign allows it to be utilized in a plethora of contexts, encompassing but not restricted to corporate establishments, social gatherings, nuptial solemnizations, residential abodes, and various other settings.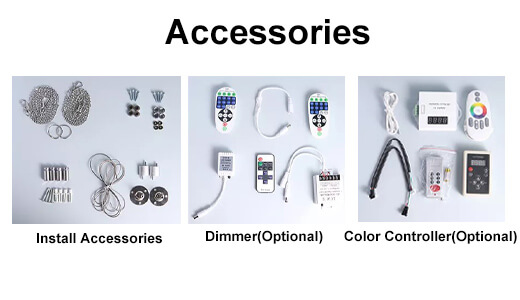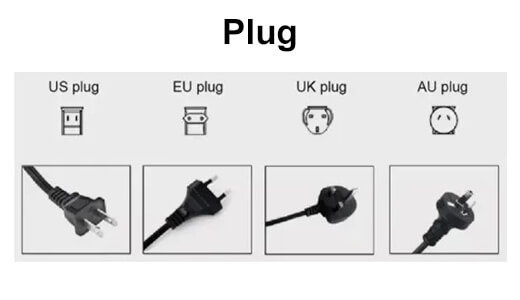 Why Buy This Product from BgNeon:
Superior Quality: Our LED neon signs are expertly crafted with a scrupulous focus on detail, utilizing top-tier materials of premium quality, thereby ensuring that the final product is peerless in its excellence, surpassing all anticipations.
Customization Expertise: Our team consists of skilled artisans who hold considerable proficiency in the realm of customization. Over the course of numerous years, they have acquired exceptional proficiency in transforming your imaginative concepts into a personalized neon sign that encapsulates your innermost passions.
Global Shipping: We take immense pride in providing international shipping services to cater to the requirements of our diverse customer base worldwide. Our shipping methodologies have been meticulously designed to ensure reliability and effectiveness, thereby ensuring the prompt and secure delivery of your Passion Neon Sign to your specified location.
Exceptional Customer Service: At BgNeon, customer satisfaction is prioritized through the provision of exceptional customer service. Our support team, which is dedicated to this cause, is readily available to offer assistance throughout the ordering process and beyond.


No Minimum Order Quantity


Strong Customization Capability

Fast Lead Time: 2-3 working days

100% On-Time S&E Guarantee



Q1. Can you provide guidance on the process of placing an order for a Passion Neon Sign?
A1. The process of procuring a Passion Neon Sign is straightforward. One must navigate to our website, select the preferred specifications, and subsequently proceed to the checkout page. Our congenial customer service team is promptly accessible to attend to any inquiries that may arise.
Q2. Can I preview my custom design before placing an order?
A2. Affirmative, we provide a design preview service whereby our team generates a digital preview of your bespoke Passion Neon Sign for your approval subsequent to order placement, prior to the commencement of production.
Q3. Could you provide an approximate projection regarding the delivery duration of a personalized Passion Neon Sign?
A3. The delivery duration of the said sign is contingent on your geographical location and the intricacy involved in its design. Typically, the production and shipping of the sign can take anywhere between one to two weeks. In order to acquire a more precise time frame, we recommend reaching out to our customer support team.
Q4. Is there a warranty available for the LED neon signs that your company provides?
A4. Indeed, our organization offers a warranty for the Passion Neon Signs lasting for a period of one year. In the event that you require supplementary details, we implore you to not hesitate to contact us.
Conclusion
Transform any environment with a customized LED neon sign from BgNeon LED Neon Sign Company, that encapsulates the fundamental facets of your ardor. The Passion Neon Sign is an awe-inspiring and animated demonstration that outshines all others in regard to personalization, superiority, and client care. When it comes to LED neon signs, BgNeon is the primary destination. Permit us to facilitate you in producing a compelling declaration and exhibiting your passion in an entirely novel fashion.
Create an unforgettable visual experience with a Passion Neon Sign from BgNeon. Order yours today and ignite your space with vibrant illumination!