Music Neon Sign
— Get your groove on with a personalized Music Neon Sign
Elevating one's music decor can be achieved through the acquisition of a personalized Music Neon Sign. Irrespective of one's profession as a musician, ardent follower of music, or a proprietor of an enterprise that deals with music, a neon sign can be employed as an enjoyable and visually enticing medium to manifest one's fondness for music. The customization options for these signs are vast, which allow for personalized design to match one's style and preferences. Moreover, these signs are crafted from top-quality materials and can be tailored to meet exact specifications. Thus, adding a vibrant touch to one's home or business while simultaneously showcasing one's passion for music in a stylish manner can be easily accomplished.
Quick Details
Material: LED Neon Tube
Base Board Material: 5mm transparent or black acrylic/metal base
Backboard Type: Square/cut by shape/ invisible Backboard
Neon Colors: Yellow, Orange, Red, Blue, Green, Pink, Purple, White, etc
Neon Tube: 6mm, 8mm, 10mm, 15mm (RGB)
Operate Voltage: 12V
Plug: US, UK, AU, EU Plug
Life Span: More than 50000 hours
Get In Touch With Us
Quick Details
Material: LED Neon Tube
Base Board Material: 5mm transparent or black acrylic/metal base
Backboard Type: Square/cut by shape/ invisible Backboard
Neon Colors: Yellow, Orange, Red, Blue, Green, Pink, Purple, White, etc
Neon Tube: 6mm, 8mm, 10mm, 15mm (RGB)
Operate Voltage: 12V
Plug: US, UK, AU, EU Plug
Life Span: More than 50000 hours
Music Neon Sign Product Description
A Music Neon Sign is a variant of neon signs that aims to exhibit a musical motif or communication through the utilization of neon lights. Generally, these signs are composed of vibrant and multi-hued neon lights that configure into the contour of musical apparatus, annotations, or messages that pertain to music.
Music is an exemplification of creative articulation which encompasses the methodical organization of auditory stimuli and cadences in a lucid and significant fashion. Its composition incorporates an array of instruments, including the human vocal apparatus, and is capable of being performed in sundry manners and genres, namely classical, jazz, rock, pop, and hip-hop. As a universal language, music holds the potential to elicit emotions, convey messages, and foster social cohesion. Its functions include entertainment, artistic representation, cultural preservation, and social commentary. Music boasts a rich historical heritage that spans numerous cultures and civilizations and continues to undergo a transformation, exerting a profound impact on our existence in multifarious ways.
The emergence of music can be traced back to prehistoric times, antecedent to the invention of writing or the establishment of recorded history. The archaeological findings provide compelling evidence that music has been a fundamental and indispensable component of human civilization for a minimum of 50,000 years. It is plausible that music has had an even more extensive historical presence.
It is speculated that preceding versions of music were most likely crafted by means of basic instruments such as drums, flutes, and stringed instruments, made from animal bones, shells, and plant materials, among other things. These antecedent musical practices were intimately connected to religious and cultural customs and were employed to communicate with spirits and deities, to commemorate significant events, and to convey emotions such as love, grief, and joy.
As human societies progressed and advanced, music also evolved. Numerous societies fashioned their individual distinctive modes and categories of harmonies, frequently swayed by the exceptional tonalities and cadences of their environs, and also by the convictions and customs of their populace.
Throughout history, music has always held a crucial and significant role in human society. It functions as a mode of amusement, a medium for artistic articulation, a resource for interpersonal interaction, and a means to unite individuals. Even in contemporary times, music retains its crucial status as a fundamental component of human civilization, held in high regard and ardently embraced by individuals of diverse ages and backgrounds worldwide.
The utilization of neon signs within the realm of music commenced during the 1960s, serving as a means to promote concerts and music establishments. Presently, neon signs pertaining to music have become a widespread avenue for music enthusiasts and enterprises to convey their ardor for music, while simultaneously creating an exclusive and memorable ambiance. Whether it be a sign indicative of a recording studio, music store, or concert venue, neon signs for music endure as a prevalent and chic method to showcase one's adoration for music.
Music neon signs have become increasingly popular among those who have a fondness for music, including music enthusiasts, performers, music stores, and concert venues. These signs have the ability to create an unparalleled and captivating exhibition that truly embodies the essence of music. The vivid hues and dynamic contours of music neon signs can offer an upbeat and lively ambiance to any interior space and are frequently implemented as an ornamental feature in quarters such as bedrooms, living rooms, and other environments where music is enjoyed. Furthermore, these signs are renowned for being energy-efficient and long-lasting, rendering them an exceptional investment for anyone seeking to infuse music-inspired decor into their surroundings.
The addition of our Music Neon Sign to any music lover's decor would be a perfect decision. This particular sign was crafted to provide a unique and fashionable appearance to one's living space. In comparison to traditional neon signs, it is more energy-efficient and long-lasting because it was constructed with LED neon lights.
The Music Neon Sign we offer is available in various designs and colors to satisfy your personal preferences. The device was meticulously crafted with the sole intent of being mounted onto a wall and comes equipped with a power cable that can be effortlessly linked to a standard electrical socket. The device's lightweight construction and uncomplicated installation process render it a simple task to relocate and install.
The emission of a soft glow from the LED neon lights is sufficiently bright to illuminate any space while not being overwhelming. The sign is ideal for utilization in music studios, bedrooms, living rooms, bars, and clubs. It can be utilized to convey one's affection for music and establish a lively and entertaining ambiance in one's surroundings.
Our Music Neon Sign is composed of superior quality materials that exhibit durability and resilience, rendering it an excellent investment for any music enthusiast. Additionally, it should be noted that the LED lights possess a low temperature, guaranteeing the secure operation of the lights in areas where children and pets may be present.
The Music Neon Sign we offer is a highly commendable option for those seeking to incorporate music-inspired embellishments within their living quarters. Its distinct, one-of-a-kind design, optimal energy efficiency, and enduring durability render it an indispensable acquisition for any aficionado of music.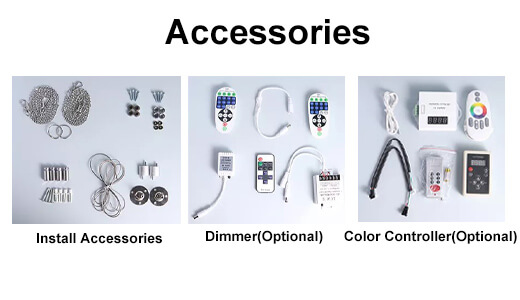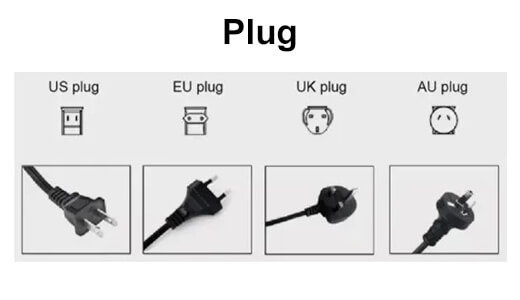 Quanzhou BgNeon Industrial Co., Ltd. is one of the largest manufacturers and exporters of LED neon signs in China. Our organization is dedicated to the conception, creation, and manufacturing of LED neon signage. Our merchandise boasts exceptional quality, competitive pricing, prompt turnaround, energy efficiency, and eco-consciousness. Moreover, we offer the flexibility of producing any quantity you require, with no minimum order threshold.


No Minimum Order Quantity


Strong Customization Capability

Fast Lead Time: 2-3 working days

100% On-Time S&E Guarantee



Can I customize my Music Neon Sign?
Yes, our Music Neon Signs offer a high degree of flexibility to cater to your individual needs. The range of customization options encompasses a diverse array of designs, sizes, colors, and fonts. These options serve to effectively articulate and communicate your distinct style and personal preferences. Learn more information about our custom service
How long does it take to receive my Neon Sign?
The acquisition of a personalized Neon Sign generally necessitates a time frame of approximately 1-2 weeks. Nevertheless, this duration is subject to variability contingent upon the geographical location of the recipient and the intricacy of the design.
Can the Neon Signs be used outdoors?
We proffer a duo of distinct categories of neon signs, one of which is intended solely for indoor use, as it lacks waterproof properties and should not be subjected to the elements. The alternative is an outdoor neon sign, which boasts waterproof properties that allow for long-term outdoor utilization. Further details are available upon contacting us.
How do I install my Neon Sign?
Our Neon Signage has been meticulously crafted and engineered to enable seamless wall-mounting through pre-drilled apertures, thus facilitating a streamlined installation process. The signage can be effortlessly affixed to the wall through the use of screws or adhesive strips and subsequently powered through a standard wall socket.
How long does the Neon Sign last?
Our Neon Signs have been meticulously designed to withstand a remarkable duration of 50,000 hours or more, subject to usage. The unparalleled durability they exhibit makes them a superior and astute investment for any music enthusiast.
What is the warranty for the Neon Signs?
We provide a warranty period of one year for all of our neon signs. In the event of any complications that may arise with the sign within this stipulated timeframe, we shall bear the responsibility of repairing or replacing it without incurring any additional charges.
Are Neon Signs safe to use?
Yes, our Neon Signs have been granted certification for their secure usage. The structure of our neon lights incorporates low-voltage and cool temperature operation, thereby ensuring their safety for implementation in regions where children and pets may be present.