Catch Everyone's Eye with a Striking Customized DJ Neon Sign
— Stand Out in the Crowd with a Personalized DJ Neon Sign
Make your DJ setup shine with a bespoke Neon Sign that is tailored to your liking. Elevate your performances with a touch of glamour and infuse your set-up with a personal touch. Craft a breathtaking visual display, capture the attention of the crowd, and ignite an electric atmosphere that will leave a lasting impression. Your audience will undoubtedly be captivated and clamoring for more.
Quick Details
Material: LED Neon Tube
Base Board Material: 5mm transparent or black acrylic/metal base
Backboard Type: Square/cut by shape/ invisible Backboard
Neon Colors: Yellow, Orange, Red, Blue, Green, Pink, Purple, White, etc
Neon Tube: 6mm, 8mm, 10mm, 15mm (RGB)
Operate Voltage: 12V
Plug: US, UK, AU, EU Plug
Life Span: More than 50000 hours
Get In Touch With Us
Quick Details
Material: LED Neon Tube
Base Board Material: 5mm transparent or black acrylic/metal base
Backboard Type: Square/cut by shape/ invisible Backboard
Neon Colors: Yellow, Orange, Red, Blue, Green, Pink, Purple, White, etc
Neon Tube: 6mm, 8mm, 10mm, 15mm (RGB)
Operate Voltage: 12V
Plug: US, UK, AU, EU Plug
Life Span: More than 50000 hours
DJ Neon Sign Product Description
A DJ Neon Sign is a specifically designed illuminated sign for DJs and their setups, featuring bold and colorful letters that spell out the DJ's name or other text related to their performance, such as the name of the club or event.
The term "DJ" is an abbreviation for "Disc Jockey". DJs are individuals who choose and play recorded music for an audience, commonly in club, party, or event settings. Disc jockeys utilize an array of tools, comprising turntables, mixers, and software, in order to blend and alter music, thereby producing a unique auditory experience and ambiance for their listeners.
DJs possess a wide range of skills beyond merely selecting and playing music. They can perform live remixes, utilize special effects and samples, and engage with the audience to create a dynamic and captivating performance. Disc jockeys are recognized for their specialization in specific musical genres, including electronic dance music, hip-hop, and house music, and frequently possess their own individual style and methodology for their presentations.
At the inception of radio transmission in the early 1900s, the appellation DJ, derived from the phrase disc jockey, came into existence. Radio stations would employ announcers to introduce and play recorded music for their listeners. These announcers, or "disc jockeys," would use turntables to play records and occasionally add commentary between songs.
In the 1940s and 1950s, the prominence of radio DJs surged, and they assumed a more active role in curating and showcasing music. Radio DJs cultivated their distinctive personalities and styles, and their broadcasts became a significant facet of American culture.
In the 1960s, the emergence of rock and roll music marked the onset of a novel epoch of disc jockeys, who initiated live performances at clubs and gatherings. These DJs employed multiple turntables to blend and fuse music together, generating a seamless stream of music that kept audiences dancing and engaged.
As the trend of neon signs gained popularity, they were eventually integrated into various industries, such as entertainment. DJs adopted neon signs to enhance their performances with a visually captivating element and to deliver a more engaging experience to their spectators.
As technology progressed, LED advancements presented the opportunity to substitute traditional neon tubes with energy-efficient LED lights to create neon signs. This innovation allowed for more creative freedom in design and reduced expenses, resulting in a wider availability of DJ Neon Signs.
In contemporary times, the employment of DJ Neon Signs has garnered much popularity amongst DJs as it serves as a means to personalize their setups and create a distinctive visual spectacle that distinguishes them from their competitors. The DJ Neon Sign has become an indispensable constituent of numerous DJs setups due to its limitless design possibilities and the option to create a bespoke sign tailored to their preferences.
We take pleasure in introducing our DJ Neon Sign – a flawless addition to any DJ booth. This elegant and fashionable sign is fashioned with first-rate LED neon, which emits a lustrous and vivid luminosity that is visible from a distance. The neon is typically mounted on a transparent acrylic base, which enhances its sturdiness and safeguards the sign against harm.
DJ Neon Signs present a highly customizable option that allows for the creation of a unique and personalized design that effectively reflects the style and personality of the creator. A wide range of colors, fonts, and designs can be selected, resulting in a visually stunning display that distinguishes the creator from competitors.
DJ Neon Signs have become increasingly popular among DJs due to their ability to add a visual component to performances and enhance the overall experience for audiences. These signs are often integrated into nightclub, bar, and other venue settings and are considered an essential element of many DJs' setups.
The installation of the sign is quite simple and straightforward, as one only needs to plug it in and witness its transformative effect on the DJ booth, turning it into a captivating light show. Whether one is a seasoned professional seeking to enhance their setup or an aspiring newcomer aiming to make a bold statement, our DJ Neon Sign is an ideal selection. Thus, it is highly recommended to acquire one without delay in order to bring a touch of elegance and panache to your next performance.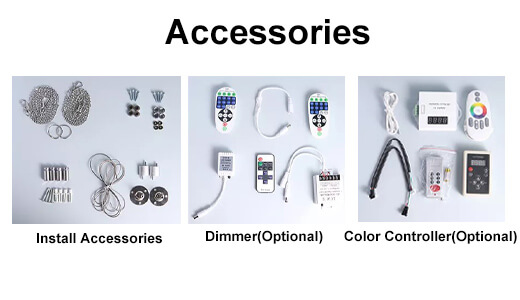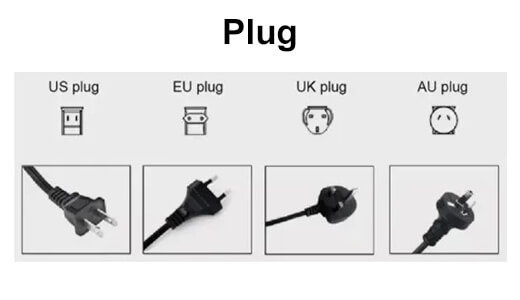 Quanzhou BgNeon Industrial Co., Ltd. is one of the largest manufacturers and exporters of LED neon signs in China. We are devoted to the creation, advancement, and fabrication of LED neon signs, which exhibit elevated excellence, economical value, expeditious turnaround, energy conservation, and ecological mindfulness. It is noteworthy to mention that we do not impose a minimum requirement for orders and are capable of producing a customized set tailored to your specifications.


No Minimum Order Quantity


Strong Customization Capability

Fast Lead Time: 2-3 working days

100% On-Time S&E Guarantee



Can I customize the design of the Sign?
Yes, the Neon Sign at our disposal is completely adaptable and subject to customization. An array of varied chromatic speculations, typographical arrangements, and compositional designs are at your disposal, providing you with the occasion to construct a distinct and personalized emblem that aptly embodies your unique style and persona. Learn more
How long does the Sign last?
The Neon Sign crafted by our team employs top-notch LED neon technology that is not only energy-efficient but also boasts longevity. Through meticulous upkeep, the sign can persist for an extended period without necessitating any replacement.
Is the Neon Sign easy to install?
Yes, the installation process of the Neon Sign is quite straightforward. The product is equipped with a transparent acrylic backing and pre-drilled holes to facilitate mounting. By simply plugging it in, the DJ booth will be aglow with its luminance.
Is the Neon Sign safe to use?
Yes, the employment of LED neon in the production of our Neon Sign ensures its safety. This material is devoid of heat and thus safe to touch. Moreover, the sign has been meticulously crafted to be energy-efficient, and as such, it does not present any risk of fire hazard.
Can I return the Neon Sign if I'm not satisfied with it?
Unfortunately, it must be noted that all of our neon signs are manufactured subsequent to receipt of an order from you. Each design is crafted in accordance with your specifications, following a thorough consultation process, and photographic evidence will be provided to you prior to dispatch. It is imperative that you grant your approval, as only then can we proceed with arranging shipment to your location. In light of the fact that bespoke items cannot be readily resold, we must regretfully inform you that returns are not accepted.
Can I use the Neon Sign outdoors?
Typically, in order to minimize expenses, our Neon Signs are exclusively intended for indoor implementation. However, in the event that you require the sign to be utilized outdoors for a prolonged duration, our outdoor waterproof neon sign is available as an alternative, albeit at a comparatively higher cost than its indoor counterpart.