Live Music Neon Sign
— Add Some Pizzazz to Your Venue with Live Music Neon Sign
Elevate the attraction of your establishment through the integration of a Live Music Neon Sign! Our neon signage is especially suitable for music-focused establishments and is effective in attracting a larger customer base. The prominence of our neon signage is pivotal in setting apart your establishment from its competitors. Take action and place your order now to witness the remarkable metamorphosis!
Quick Details
Material: LED Neon Tube
Base Board Material: 5mm transparent or black acrylic/metal base
Backboard Type: Square/cut by shape/ invisible Backboard
Neon Colors: Yellow, Orange, Red, Blue, Green, Pink, Purple, White, etc
Neon Tube: 6mm, 8mm, 10mm, 15mm (RGB)
Operate Voltage: 12V
Plug: US, UK, AU, EU Plug
Life Span: More than 50000 hours
Get In Touch With Us
Quick Details
Material: LED Neon Tube
Base Board Material: 5mm transparent or black acrylic/metal base
Backboard Type: Square/cut by shape/ invisible Backboard
Neon Colors: Yellow, Orange, Red, Blue, Green, Pink, Purple, White, etc
Neon Tube: 6mm, 8mm, 10mm, 15mm (RGB)
Operate Voltage: 12V
Plug: US, UK, AU, EU Plug
Life Span: More than 50000 hours
Live Music Neon Sign Product Description
Live Music Neon Signs are a distinct form of neon signage that has been specifically crafted to advertise music-related businesses or events. These signs are distinguished by their vibrant and animated exhibition of hues, accompanied by their dynamic and enthralling patterns that are designed to seize the attention of passersby.
The utilization of live music neon signs is prevalent in various settings, including music venues, parties, bars, and restaurants. They function as a mechanism for promoting live music performances or other music-related events. Additionally, these signs can also be employed in alternative recreational settings, such as hospitality establishments or gaming facilities, with the intention of generating a celebratory and dynamic ambiance.
Live music refers to a musical exhibition that is executed in the presence of a gathered audience. The expanse of this musical marvel encompasses a vast array of genres and styles, ranging from refined and elegant classical and jazz to electrifying and dynamic rock and pop.
In the early stages of civilization, music was a fundamental constituent of religious and cultural rituals. Skilled musicians would frequently execute live music employing instruments such as drums, flutes, and stringed instruments, with the objective of entertaining, inspiring, and nurturing communal connections.
Throughout history, the art of live music has experienced notable transformations and amassed widespread admiration, leading to the emergence of innovative styles and genres across various regions of the world. During the epoch of the Renaissance and Baroque, classical music rose to eminence as the preeminent genre in the realm of live music within the Western hemisphere. The illustrious maestros of melody, including Bach, Mozart, and Beethoven, masterfully crafted elaborate harmonies that have withstood the trials of time and continue to be revered in contemporary society.
At the onset of the 20th century, the realm of live musical presentation was adorned with the inception of innovative categories, including jazz, blues, rock and roll, and popular music. The live music scene promptly garnered immense popularity as a favored mode of amusement, with virtuosos and ensembles taking on extensive excursions and spellbinding colossal gatherings in concert halls, arenas, and stadiums across the globe.
Currently, live music continues to be a dynamic and significant element of numerous cultures and communities, wherein musicians and performers consistently challenge conventions and explore novel styles and genres of music. Ranging from intimate performances in local establishments to grand music festivals hosting thousands of attendees, live music endures as an inspirational and unifying force across the globe.
Live musical performances possess the incredible ability to manifest themselves in a plethora of diverse environments, ranging from intimate music venues and trendy bars to lavish restaurants, bustling clubs, and even sprawling outdoor festivals. Although, in most cases, proficient musicians execute live music, amateur or semi-professional musicians may also undertake such performances.
The encounter of live music is often regarded as a unique and exceptional one, owing to its potential to involve the audience with the music and artists in a more personal and intimate manner than prerecorded music. The pulsating energy and invigorating thrill of live music are greatly admired by multitudes who frequently partake in concerts and performances to relish and cherish music in a more vibrant and enchanting manner.
With the passage of time, live music neon signs have persisted as a preferred choice for businesses seeking to attract patrons and create a vibrant, enjoyable ambiance. In contemporary times, these devices are commonly employed in a diverse range of environments such as musical arenas, taverns, eateries, lodgings, and other amusement locations. With their vibrant hues and animated designs, live music neon signs offer an excellent means of infusing any space with excitement and liveliness.
Are you currently seeking a means to augment the allure of your bar or restaurant? If so, your quest may cease here, as we present to you the Live Music Neon Sign! This resplendent neon sign is bedecked with an array of striking and captivating hues, as well as a spirited pattern, which will undoubtedly assist your establishment in outshining its competitors. The Live Music Neon Sign is well-suited for music venues, bars, and restaurants alike, and is certain to pique the interest of both patrons and pedestrians.
The neon sign that we provide has been meticulously crafted utilizing materials of superior quality and has been engineered to withstand the test of time. It is noteworthy that the sign is encased in an acrylic material that is both robust and dependable. In addition, the sign is equipped with LED lights that are exceptionally brilliant and energy-efficient, thus guaranteeing that the sign remains luminous for a prolonged duration. The sign can also be personalized to cater to your specific requirements and preferences, offering a broad range of sizes and designs. Moreover, the act of installing the sign is a seamless and effortless experience, and rest assured that you shall be furnished with all the requisite accouterments to guarantee the expeditious functioning of the sign.
Consequently, we strongly encourage you to make the most of this opportunity by procuring our Live Music Neon Sign today and enhancing the ambiance of your establishment.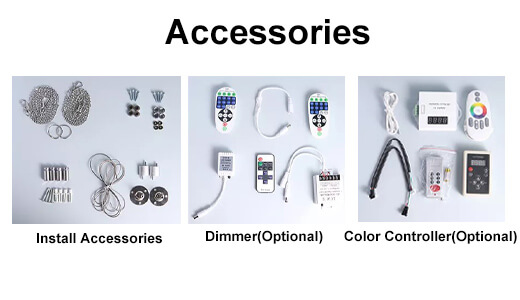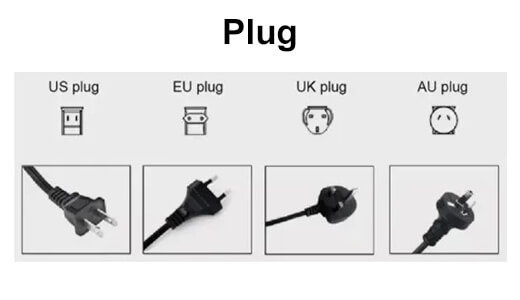 Quanzhou BgNeon Industrial Co., Ltd. is one of the largest manufacturers and exporters of LED neon signs in China. Our organization is fully committed to the process of designing, developing, and manufacturing LED neon signs. The products that we offer are of exceptional quality, while being priced affordably and exhibiting a short lead time. In addition, it should be noted that they exhibit a remarkable level of energy efficiency and a notable proclivity towards environmental awareness. It is noteworthy that we do not have any minimum order quantity requirements, and can produce a set according to your specific needs.


No Minimum Order Quantity


Strong Customization Capability

Fast Lead Time: 2-3 working days

100% On-Time S&E Guarantee



Can the Neon Sign be hung on a wall?
Yes, our Neon Sign boasts pre-drilled apertures that efficaciously enable its suspension on a wall. Additionally, it can be showcased on a tabletop or affixed onto a stand.
What size is the Neon Sign?
The measurements of our neon signage have been customized to conform to your particular requirements, granting you the chance to individualize any preferred magnitude.
How long will the Neon Sign last?
The Neon Sign for Live Music that we offer boasts a remarkable lifespan of 8 to 15 years. This achievement is attributable to the robust acrylic casing that has been masterfully crafted to endure a wide array of environmental pressures. Moreover, the utilization of energy-saving LED lights, meticulously engineered to retain their radiance and brilliance for an extended period, further bolsters the product's extraordinary resilience.
Is the Neon Sign safe to use?
Yes, the Neon Sign that we have masterfully created is a testament to our unwavering commitment to safety. Our implementation of LED lighting is remarkably resourceful, not only in its energy efficiency but also in its minimal generation of thermal output. Additionally, the sign is firmly encased in a cutting-edge acrylic housing that has been carefully engineered to withstand the demands of daily operation.
How is the Neon Sign powered?
The luminous Neon Sign that we have ingeniously crafted harnesses the power of LED lights, which radiate a remarkable level of energy efficiency. This masterpiece is accompanied by a traditional power cord and plug, enabling seamless connectivity to wall outlets within a voltage spectrum of 100V to 240V.
Can I customize the Neon Sign?
Yes, We possess the extraordinary ability to provide customized neon signs that can be tailored to cater to individual preferences, integrating personalized text, logos, or designs. If you require more details about customized orders, kindly do not hesitate to get in touch with us.