Get the party started with our Oktoberfest Neon Sign
— Set the mood for your Oktoberfest celebration with our Neon Sign
Elicit an enduring atmosphere by means of our Oktoberfest Neon Sign. Anticipate augmenting the celebrations with a modicum of ebullient and colorful joviality, and relish an unparalleled encounter with your invitees. Infuse some dynamism into your convocation and savor an unforgettable encounter! The origin of Valentine's Day can be traced back to the era of ancient Rome, where affection was regarded as a celestial power that penetrated the very core of civilization.
Quick Details
Material: LED Neon Tube
Base Board Material: 5mm transparent or black acrylic/metal base
Backboard Type: Square/cut by shape/ invisible Backboard
Neon Colors: Yellow, Orange, Red, Blue, Green, Pink, Purple, White, etc
Neon Tube: 6mm, 8mm, 10mm, 15mm (RGB)
Operate Voltage: 12V
Plug: US, UK, AU, EU Plug
Life Span: More than 50000 hours
Get In Touch With Us
Quick Details
Material: LED Neon Tube
Base Board Material: 5mm transparent or black acrylic/metal base
Backboard Type: Square/cut by shape/ invisible Backboard
Neon Colors: Yellow, Orange, Red, Blue, Green, Pink, Purple, White, etc
Neon Tube: 6mm, 8mm, 10mm, 15mm (RGB)
Operate Voltage: 12V
Plug: US, UK, AU, EU Plug
Life Span: More than 50000 hours
Oktoberfest Neon Sign Product Description
Oktoberfest Neon Signs serve as decorative signage that showcases brilliant and luminous hues alongside a distinctive phrase linked to the Oktoberfest celebration. These signs are frequently utilized to enhance the lively and animated ambiance of Oktoberfest-themed occasions such as social gatherings, barbecues, and parties.
Typically, Oktoberfest Neon Signs are composed of a resilient and lightweight material, such as acrylic or PVC, and are equipped with LED lights that produce a vivid and captivating effect. A variety of designs and sizes are available for the signs; however, the phrase "Prost!" (which translates to "Cheers!" in German) is often incorporated in the signage, as it is a customary expression of good wishes and salutation during the Oktoberfest celebration.
The genesis of Oktoberfest is traceable to Munich, Germany in 1810. The festival's inception was in commemoration of the nuptials between Crown Prince Ludwig and Princess Therese of Saxony-Hildburghausen. The ceremony was conducted on the 12th day of the month of October, and the Munich populace received invitations to partake in the celebrations.
The revelry was so well-received that it was prolonged for several days, and an assortment of activities including horse races was incorporated into the itinerary. The following year, the Munich residents arranged another festival to honor the royal wedding, hence giving birth to Oktoberfest.
The Oktoberfest holds immense significance as a commemorative event paying homage to the rich cultural heritage of Bavaria and enjoys widespread recognition as a premier beer festival of global repute. The event typically spans between 16-18 days, commencing in late September and concluding during the first weekend of October.
During the occasion of Oktoberfest, individuals hailing from diverse geographical locations congregate in Munich to indulge in the customary German cuisine, ale, and music. The celebration showcases a plethora of affairs and undertakings, encompassing processions, amusement park attractions, and pastimes. The pinnacle of the festival, however, is the beer tents, which are established by several breweries and serve an assortment of German beers.
The annual celebration of Oktoberfest has attained a remarkable degree of universal acclaim, with a multitude of cities spanning the globe hosting their own unique iterations of this festive occasion. Although the festivities primarily revolve around German culture and beer, they also pay homage to the harvest season, providing an opportunity for loved ones to gather and relish each other's company.
The Oktoberfest Neon Sign represents a contemporary interpretation of the conventional Oktoberfest celebration. As time progresses, the festival has undergone a transformation, attracting over six million individuals annually. As part of the modernization process, neon signs have emerged as a favored means of promoting and embellishing the festival premises.
The Oktoberfest Neon Sign has gained popularity as a common decorative element in households, bars, and restaurants alike, especially during the festival season. Its vivid hues and the iconic German phrase "Prost!" (translating to "Cheers!") make it a spirited and lively addition to any celebratory occasion.
These signs can be suspended on a wall or placed on a table, and even serve as a centerpiece, contributing to the festive atmosphere of an Oktoberfest gathering. They are conventionally powered by a standard plug and are intended for indoor use solely. The Oktoberfest Neon Sign is a sought-after embellishment for households, bars, restaurants, and other facilities during the festival season, available in varied shapes, sizes, and colors to cater to diverse preferences and decor.
Prepare to illuminate your Oktoberfest celebration with the utilization of our LED Neon Sign. This sign, with its vivid and lively hues, makes for the ideal complement to any festivity or occasion. It can be personalized with the iconic phrase "Prost!" or "Cheers!" as well as any other phrase of your choosing that is certain to seize the attention of your guests.
Our Oktoberfest Neon Sign is fashioned with superior quality materials, ensuring its durability and longevity. This sign is effortless to assemble and can be affixed to a wall or positioned on a tabletop, thus making it a versatile addition to your party decorations. Additionally, it is accompanied by a power cord and standard plug, allowing you to effortlessly plug it in and commence the festivities.
Whether you are organizing a grandiose Oktoberfest revelry or an intimate soirée with acquaintances, our LED Neon Sign presents an impeccable approach to infuse exuberant merriment into your festivity. Therefore, why delay? Procure your Oktoberfest Neon Sign without any further ado and brace yourself to commemorate in vogue!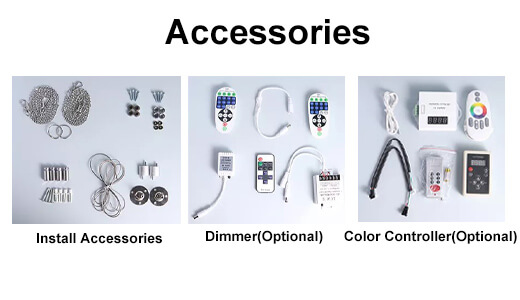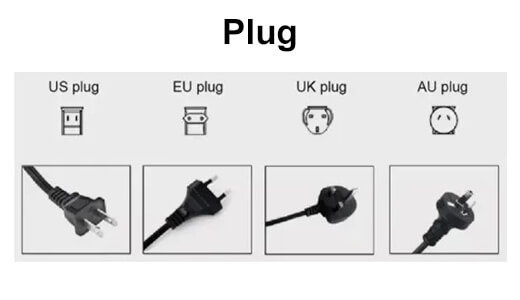 Quanzhou BgNeon Industrial Co., Ltd. is one of the largest manufacturers and exporters of LED neon signs in China. We are dedicated to the conceptualization, creation, and fabrication of LED neon signage. Our merchandise is of elevated caliber, economical, expeditious, eco-friendly, and energy-efficient. We do not impose a minimum quantity requirement and are capable of manufacturing a cohesive collection tailored to your specifications.


No Minimum Order Quantity


Strong Customization Capability

Fast Lead Time: 2-3 working days

100% On-Time S&E Guarantee



Is the Neon Sign battery-powered or electric?
The electrically-powered Neon Sign is equipped with a standard plug that operates within a voltage range of 100V to 240V.
Can the sign be hung on the wall?
Yes, the signage is able to be affixed to a vertical surface or situated atop a horizontal surface.
What are the dimensions of the sign?
Custom sizes are readily available for the signs, allowing the option to personalize to any desired measurement. Our team is equipped to cater to your specific needs and produce a sign tailored to your exact specifications.
How long does the sign last?
The signage is constructed using premium materials and has the potential to endure for an extended period of time, contingent on appropriate upkeep and preservation.
Is the sign easy to set up?
Yes, the process of installing the signage is a straightforward and uncomplicated endeavor, entailing the provision of a power cable and a conventional electrical connector.
Is the sign customizable?
Yes, our neon signs are readily accessible for original equipment manufacturer (OEM) customization, learn more
Is the sign suitable for outdoor use?
We offer two distinct categories of neon signage, one of which is designed exclusively for indoor use and must be kept away from moisture and extreme temperature variations. Conversely, the other type is a waterproof outdoor neon display that can also be utilized indoors, albeit at a higher cost than the former.