Music Note Neon Sign
— Experience the Magic of Music with Stunning Neon Note Sign
Indulge in the enchanting power of music through our stunning Music Note Neon Sign. Our assemblage boasts an array of colors and personalized patterns, providing an avenue to construct an impeccable ambiance. Our neon signs are the quintessential mode of infusing vivacity into any festivity, be it a celebratory gathering or any event. Browse through our collection to choose from an assortment of colors and sizes, catering to any spatial requirement.
Quick Details
Material: LED Neon Tube
Base Board Material: 5mm transparent or black acrylic/metal base
Backboard Type: Square/cut by shape/ invisible Backboard
Neon Colors: Yellow, Orange, Red, Blue, Green, Pink, Purple, White, etc
Neon Tube: 6mm, 8mm, 10mm, 15mm (RGB)
Operate Voltage: 12V
Plug: US, UK, AU, EU Plug
Life Span: More than 50000 hours
Get In Touch With Us
Quick Details
Material: LED Neon Tube
Base Board Material: 5mm transparent or black acrylic/metal base
Backboard Type: Square/cut by shape/ invisible Backboard
Neon Colors: Yellow, Orange, Red, Blue, Green, Pink, Purple, White, etc
Neon Tube: 6mm, 8mm, 10mm, 15mm (RGB)
Operate Voltage: 12V
Plug: US, UK, AU, EU Plug
Life Span: More than 50000 hours
Music Note Neon Sign Product Description
A Music Note Neon Sign is an illuminated sign that displays a design of a music note created using LED neon tubes. This particular design emits a bright and vibrant glow that is easily visible from a distance, making it a prevalent choice for both commercial and residential settings seeking to incorporate a musical aesthetic into their decor.
Typically, Music Note Neon Signs are manufactured utilizing LED technology. This technology is not only energy-efficient but also resilient, offering a prolonged lifespan when compared to conventional neon signs. Moreover, an extensive variety of shades and dimensions are offered for these indicators, enabling an enhanced level of personalization to conform to unique tastes and spatial necessities. Whether incorporated into a music studio, record store, or home theater room, a Music Note Neon Sign is an exceptional method of showcasing one's affinity for music and enhancing the ambiance of any space.
In the realm of music notation, a Music Note is a symbol that denotes a specific pitch and duration of a sonorous emission. The indication of the note's pitch is manifest by the placement of the note on the staff, whereas the delineation of its duration is represented by the configuration of the note.
The demonstration of musical tones is conspicuously apparent in a variety of manners, encompassing, although not restricted to, whole notes, half notes, quarter notes, and eighth notes. Each shape conveys a distinct duration of a sonorous emission.
In the realm of music theory, the utilization of Music Notes serves the purpose of transcribing and scrutinizing sheet music, which is a form of musical notation that depicts a musical composition in written format. Sheet music permits musicians to perform a musical composition with precision by following the transcribed notes on the page.
The musical notes are unequivocally the elemental constituents of music theory and are integral in the formation of melodic, harmonic, and rhythmic constructs across a wide spectrum of musical styles, encompassing both classical and contemporary genres.
The utilization of music notes in Western music notation can be traced back to the medieval period when neumes were developed to indicate the pitches of Gregorian chant. Gradually, the neumes transformed into square notation, which ultimately evolved into modern music notation featuring the well-known oval-shaped music notes.
The evolution of musical notation was a gradual progression spanning multiple centuries, characterized by the implementation of distinct symbols and methodologies across varying regions and epochs. However, by the 17th century, the utilization of Music Notes to denote specific pitches and durations had become uniform throughout Europe, subsequently establishing the contemporary standard for musical notation.
As the musical domain burgeoned, it was a logical extension to fabricate luminous signage showcasing music notes, serving as a means to allure patrons to phonograph stores, concert halls, and other music-associated enterprises.
Today, the utilization of Music Note Neon Signs persists as a well-liked approach to incorporating a musical touch into both residences and establishments. The emergence of LED technology has led to notable progress in the efficiency and durability of neon signs, rendering it a coveted ornamentation for individuals in search of exclusive embellishments to augment their interior spaces.
Our Music Note Neon Sign constitutes an ideal addition to the abode or enterprise of any music enthusiast. Fabricated utilizing superior quality LED lights, this sign proffers a vivid and captivating exhibition that is guaranteed to leave an impression. The sign showcases an exquisitely crafted music note emblem that radiantly illuminates a selection of colors of your choosing.
The Music Note Neon Sign is crafted from a pliable and sturdy silicone tube that can be effortlessly conformed to accommodate any given area. Additionally, this sign is lightweight and straightforward to install, rendering it an ideal option for those who seek to incorporate a distinctive flair to their interior design with minimal inconvenience.
This neon sign is highly energy-efficient, environmentally friendly, and boasts an extended lifespan. It generates no thermal energy, which ensures its safe utilization in any environment while also guaranteeing that it will not contribute to a substantial increase in electricity costs owing to its low voltage consumption.
The Music Note Neon Sign is a perfect fit for music rooms, recording studios, or even as an accent piece in your living room, and it serves as a magnificent addition to any space. Its vivid, brilliant radiance will bring a touch of musical enchantment to your home or business, making it an indispensable possession for any music aficionado.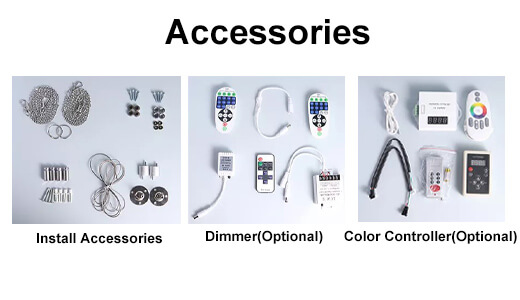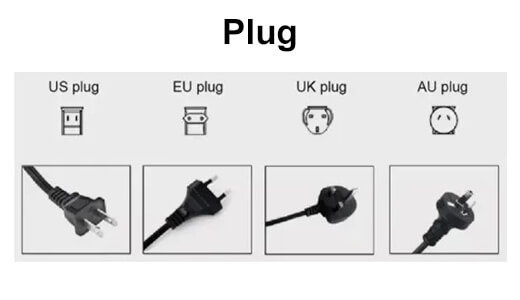 Quanzhou BgNeon Industrial Co., Ltd. is one of the largest manufacturers and exporters of LED neon signs in China. Our dedication lies in the creation, advancement, and fabrication of LED neon signs. Our merchandise boasts exceptional quality, affordability, expeditiousness, energy efficiency, and eco-friendliness. The absence of a minimum order quantity allows for the production of a customized set tailored to your specific needs.


No Minimum Order Quantity


Strong Customization Capability

Fast Lead Time: 2-3 working days

100% On-Time S&E Guarantee



How long will the Neon Sign last?
Our neon signage is expertly crafted with superior LED technology, characterized by an extended operational longevity. Given prudent employment and maintenance, your neon emblem can endure for a remarkable 50,000 hours.
How big are the Neon Signs?
Our assortment of Neon Signs showcases a diverse range of dimensions, ranging from petite to grandiose. It is pertinent to note that each sign's dimensions are subject to customization.
Is the Neon Sign energy-efficient?
Yes, the Neon Signs we offer are fabricated using LED lighting technology, which boasts of energy-saving capabilities that consume minimal electricity. As a result, this alternative presents itself as an eco-conscious option that enables energy cost optimization.
How do I install the Neon Sign?
Our Neon Signs possess a significant degree of ease in terms of installation, facilitated by the provision of all the essential hardware. The sign can be mounted on the wall or suspended using the accompanying chain with relative ease.
Is the Neon Sign safe to use?
Yes, the Neon Signs that we offer are deemed safe for utilization and do not emit any form of thermal energy. These signs are constructed with a transformer that operates on a low voltage, thereby providing a level of security that mitigates any concerns. The use of these signs can be implemented in various settings without any apprehension or unease.
Can I customize the color of my Neon Sign?
Yes, we provide a diverse assortment of chromatic alternatives for our Neon Signs. Accordingly, kindly indicate your favored hue whilst placing your order. Learn More