Add Some Hellish Charm with a Devil Neon Sign for Your Decor
— The Ultimate Statement Piece: Devil Neon Sign for Every Occasion
Enhance the aesthetic appeal of your abode or commercial establishment by incorporating a premium devil neon sign. These signs, which are both lightweight and effortless to fix, boast energy-efficient features and are ideally suited for Halloween festivities or any occasion throughout the year. Secure your very own devil neon sign today and bask in the warm glow of reds and oranges that will radiate throughout your space.
Quick Details
Material: LED Neon Tube
Base Board Material: 5mm transparent or black acrylic/metal base
Backboard Type: Square/cut by shape/ invisible Backboard
Neon Colors: Yellow, Orange, Red, Blue, Green, Pink, Purple, White, etc
Neon Tube: 6mm, 8mm, 10mm, 15mm (RGB)
Operate Voltage: 12V
Plug: US, UK, AU, EU Plug
Life Span: More than 50000 hours
Get In Touch With Us
Quick Details
Material: LED Neon Tube
Base Board Material: 5mm transparent or black acrylic/metal base
Backboard Type: Square/cut by shape/ invisible Backboard
Neon Colors: Yellow, Orange, Red, Blue, Green, Pink, Purple, White, etc
Neon Tube: 6mm, 8mm, 10mm, 15mm (RGB)
Operate Voltage: 12V
Plug: US, UK, AU, EU Plug
Life Span: More than 50000 hours
Devil Neon Sign Product Description
The demon neon sign, commonly referred to as the devil neon sign, presents an ideal complement to your somber and avant-garde interior design. Our distinctive devil sign is meticulously fashioned with superior-grade components and showcases a luminous, resourceful LED light source that will invigorate your area.
The notion of the devil's genesis can be traced to numerous cultures and religions across history. Within the theological framework of Christianity, the devil is frequently depicted as a heavenly entity who defied the divine will and was consequently banished from the paradisiacal domain. In contrast, within Islamic mythology, the malevolent entity is recognized as Iblis, a celestial being who refused to acknowledge Adam and was consequently banished from the paradisiacal Garden of Eden. Various other cultures and religions possess their own versions of the devil, frequently representing malevolence or a figure of deception.
The devil has long been associated with the allure of temptation, sin, and corruption. In the domain of Christianity, the devil is often portrayed as a shrewd and malicious entity whose ultimate aim is to steer individuals away from the path of ethical uprightness. Furthermore, the devil is associated with the occurrence of demonic possession, wherein an individual is purportedly subjected to the sway of a maleficent spirit.
The portrayal of the infernal entity has been a persistent motif within the realm of mass media, assuming a myriad of manifestations that span the gamut from a foreboding and menacing persona in the horror genre to a whimsical and mischievous character in animated television shows and graphic novels. Additionally, devil-inspired decor and imagery, including the devil neon sign, have surged in popularity in recent years, reflecting an enduring fascination with this multifaceted and captivating symbol.
The inception of the devil neon sign can be traced back to the proliferation of neon signs as a means of advertising and embellishment. In the course of the 1920s and 1930s, a conspicuous escalation in the incidence of neon signs transpired, culminating in their swift establishment as an all-pervading characteristic of metropolitan vistas, particularly in zones distinguished for their lively nocturnal milieu, such as Las Vegas and New York City.
As the trend of neon signage gained momentum, both commercial establishments and individuals began to explore more unorthodox concepts that incorporated imagery associated with death and the supernatural, such as skulls, skeletons, and other symbols. Among these designs, the devil neon sign garnered a considerable following amongst those striving to infuse their decor with a macabre ambiance.
The devil neon sign has come to be widely associated with bars and nightclubs, where it has become a ubiquitous decorative feature. That said, it has also gained popularity in other contexts, including private residences, art galleries, and music venues.
Presently, devil neon signs are available in a plethora of designs and sizes, featuring intricate details and bright LED lights. They have become a favorite amongst aficionados of horror and the occult, as well as individuals who simply appreciate the sign's unique and arresting aesthetic.
The devil neon sign, crafted with exquisite attention to detail, boasts a captivating design that is guaranteed to captivate. The vividly blazing red and orange hues of the sign exude an aura of warmth and make a powerful statement in any room. Its lightweight construction and effortless installation make it a convenient and versatile addition to one's decor scheme.
This neon sign is not merely limited to Halloween or horror-themed settings, as it complements any space that requires a touch of gothic allure. It is also a favored choice for bars, eateries, and entertainment establishments.
In contrast to conventional neon signs, this LED variant is energy-efficient and generates no heat, rendering it safe for prolonged usage. Moreover, the sign has a longer lifespan and necessitates less maintenance than traditional neon signs.
With its visually striking design and superior artistry, our devil neon sign (alternatively referred to as a demon neon sign) is certain to make a significant impression and revolutionize your surroundings into an audacious and avant-garde realm. Waste no time, acquire yours today and infuse your decor with a touch of the netherworld.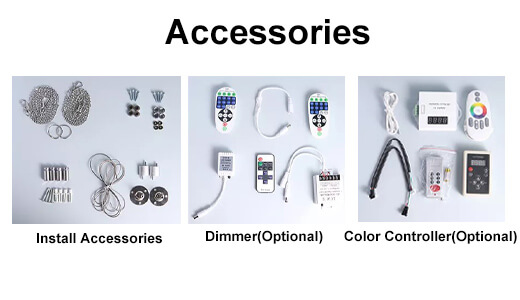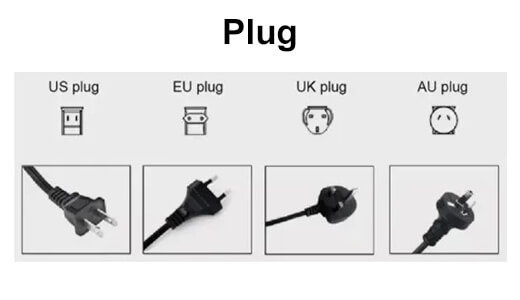 Quanzhou BgNeon Industrial Co., Ltd. is one of the largest manufacturers and exporters of LED neon signs in China. Our organization is dedicated to the creation, advancement, and fabrication of LED neon signage. Our merchandise boasts superior standards, economical cost, expedited production, efficiency in energy consumption, and sustainability in regards to the environment. We have no minimum order quantity and can produce a set for you.


No Minimum Order Quantity


Strong Customization Capability

Fast Lead Time: 2-3 working days

100% On-Time S&E Guarantee



Is the sign safe to use?
Yes, our neon signage is deemed safe for utilization. It is equipped with LED lights that emit minimal heat and is constructed with first-rate materials. Nevertheless, akin to any electronic gadget, it is crucial to adhere to the prescribed safety guidelines and manufacturer's instructions.
Is the sign energy-efficient?
Yes, our neon signage is equipped with an energy-efficient LED light source which exhibits a lower power consumption than the conventional neon signs. Furthermore, it has the added benefit of producing no heat, rendering it safe for prolonged usage.
Is the sign easy to install?
Yes, our neon signage comprises of a lightweight design that is highly conducive to swift installation. The user may seamlessly suspend the sign through utilization of the pre-drilled holes or alternatively employ the mounting kit that is conveniently provided.
What is the size of the neon sign?
The dimensions of our neon signage are contingent upon the particular configuration. Customization of any scale is available, learn more about our OEM
How long does the neon sign last?
The neon sign that we have constructed is designed to endure and boasts an extended longevity when compared to conventional neon signs. It is noteworthy that LED lights have the capacity to persist for up to 50,000 hours, rendering them an exceptional asset for your decorative requirements.
Does the sign come with a warranty?
Yes, all of our neon signs are accompanied by a one-year warranty which provides coverage for any defects arising from both materials and workmanship.
Can the neon sign be used outdoors?
If extended outdoor use of this sign is not required, it is recommended to acquire our indoor neon sign as it presents a budget-friendly alternative that can also be employed outdoors for brief periods, although it should be avoided in situations involving humidity or extreme temperatures.
However, if a prolonged outdoor application of the sign is necessary, we encourage you to reach out to our sales consultant, who will assist you in the customization of an outdoor waterproof neon sign that meets your specifications.