Skull Neon Sign
— The Perfect Decoration for Your Halloween Festivities: A Skull Neon Sign
Light up your Halloween with our Skull Neon Signs. Whether one is intending to host a social gathering or simply desiring to infuse some celebratory ambiance into one's abode, our neon signs offer an impeccable means of augmenting one's Halloween adornments. With bright neon tubes and a skull design theme, these signs create a haunting atmosphere that will scare up some fun.
Quick Details
Material: LED Neon Tube
Base Board Material: 5mm transparent or black acrylic/metal base
Backboard Type: Square/cut by shape/ invisible Backboard
Neon Colors: Yellow, Orange, Red, Blue, Green, Pink, Purple, White, etc
Neon Tube: 6mm, 8mm, 10mm, 15mm (RGB)
Operate Voltage: 12V
Plug: US, UK, AU, EU Plug
Life Span: More than 50000 hours
Get In Touch With Us
Quick Details
Material: LED Neon Tube
Base Board Material: 5mm transparent or black acrylic/metal base
Backboard Type: Square/cut by shape/ invisible Backboard
Neon Colors: Yellow, Orange, Red, Blue, Green, Pink, Purple, White, etc
Neon Tube: 6mm, 8mm, 10mm, 15mm (RGB)
Operate Voltage: 12V
Plug: US, UK, AU, EU Plug
Life Span: More than 50000 hours
Skull Neon Sign Product Description
Looking for a spooky and stylish way to decorate your home for Halloween? Look no further than our Skull Neon Sign! Crafted with high-quality materials and designed to last, our sign features a striking skull shape in bright LED lighting.
The origin of Halloween skulls can be traced back to the celebration practices of the ancient Celts. It was postulated that on the thirty-first day of October annually, the demarcation line between the realm of the animate and the inanimate became obscure, thereby permitting phantoms and malevolent entities to infiltrate the corporeal world. To ward off these malevolent forces, the Celts would light bonfires and candles to scare away the evil spirits and place fruits and vegetables at their doorstep as offerings to their ancestors.
Over time, this celebration evolved into modern-day Halloween, with skulls becoming an important symbol of the holiday as they represent death and supernatural power. In contemporary Western societies, Halloween skulls have attained widespread usage as ornamental objects during Halloween festivities, including Halloween parties, candy containers, and domestic adornments. This particular custom has undergone a transformation, resulting in a customary tradition that is profoundly entrenched within the societal tapestry of these communities.
With the burgeoning popularity of Halloween and the concurrent emergence of contemporary techniques for crafting decorative items, individuals began to pursue novel and exceptional approaches to adorn their domiciles and establishments. Over time, neon signs, which had emerged as a fashionable item of decor, were gradually integrated into the pantheon of Halloween decorations.
Skull Neon Signs represent a particular manifestation of neon signs that harnesses the skull motif and employs luminescent neon tubes to generate striking visual impressions. This ornamentation is extensively employed in Halloween festivities, bars, and nightclubs, as well as residences. Its implementation can elicit a spine-chilling ambiance for Halloween celebrations or serve as a distinct embellishment to enhance the convivial atmosphere.
Thus, it can be posited that the creation of Skull Neon Signs is a result of contemporary decorative design and cultural intermingling. This has rendered it an essential component of Halloween adornments, furnishing individuals with an array of ornamentation choices and fostering ingenuity.
Our skull neon sign provides an exceptional addition to your space due to its striking design, making it an excellent choice for any Halloween party or haunted house. Featuring luminous and striking LED lights, this signage is poised to instill a haunting and unsettling ambiance that will undoubtedly captivate and astound all attendees.
This sign is characterized by its ease of installation and operation. The device is outfitted with a power cord and possesses the capability to be affixed to a wall or situated on a flat surface. So why wait? Add some Halloween flair to your home today with our Skull Neon Sign!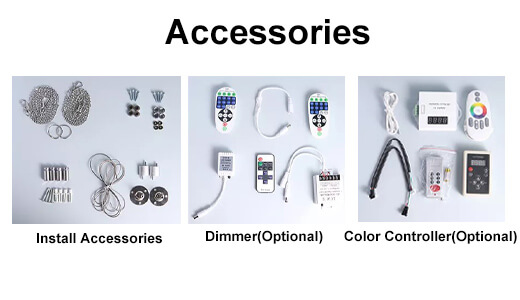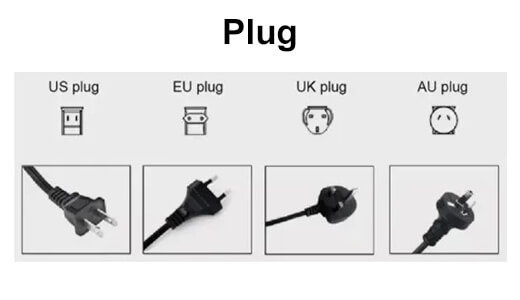 Quanzhou BgNeon Industrial Co., Ltd. is one of the largest manufacturers and exporters of LED neon signs in China. We maintain a steadfast commitment to the conception, fabrication, and manufacture of LED neon signage. Our merchandise is distinguished by its superior quality, affordable cost, expeditious turnaround, energy efficiency, and ecological sustainability. We have no minimum order quantity and can produce a set for you.


No Minimum Order Quantity


Strong Customization Capability

Fast Lead Time: 2-3 working days

100% On-Time S&E Guarantee



How big is the Skull Sign?
Our skull neon signs are usually made to be approximately 12 inches in height and 10 inches in width, the perfect size for display in any room. However, it is customizable in size as well as design, so whatever size and design you need, we can accommodate you.
What colors are available for the Sign?
Our LED neon signs are available in a bright and bold choice of 10+ neon colors, which add a unique touch to your space. Learn more about our color options
Is the Skull Sign easy to install?
Yes, the installation of the Sign is facile and can be achieved with minimal effort. Included with the Sign is a power cord that can effortlessly be connected to any standard electrical outlet. The Sign can be mounted on a wall or positioned on a level surface.
Is the Sign safe to use?
Yes, all of our LED Neon Sign is safe to use and is designed to meet all safety standards. The signage is classified under the category of low voltage and has the added benefit of a considerably extended lifespan, thereby ensuring numerous years of continued enjoyment.
Can the Skull Neon Sign be used outdoors?
Our neon sign, featuring a skull and crossbones motif, is intended for indoor use exclusively and must be protected from any moisture or other environmental factors that may be encountered outdoors. In the event that it is deemed necessary to procure an exterior sign, we cordially invite you to contact us without delay in order to deliberate on the feasibility of fabricating a neon sign that is optimally suited for outdoor application.
Can I customize the design of the Skull Neon Sign?
Indeed, it is within our capacity to tailor any LED neon sign to align with your distinct personal style. Simply liaise with our esteemed customer representative, who will collaborate with you to ensure the completion of your bespoke LED neon sign while acquainting you with further details regarding our custom LED neon sign.
How do I clean the Sign?
To maintain the cleanliness of the LED Neon Sign, it is recommended to employ a soft, dry cloth to wipe away any dust or debris present. It is of great significance to abstain from the implementation of severe chemicals or abrasive substances which possess the capability to induce damage to the sign.