Boo Neon Sign for Halloween Decor
— Get in the Halloween Spirit with a Boo Neon Sign
Get in the Halloween spirit with a Boo Neon Sign. Whether one holds a predilection for all things eerie or endeavors to acquire a distinctive embellishment for their abode, our neon sign is guaranteed to make a lasting impression. Add a touch of fun and fright to your Halloween decorations now, This sign is sure to be a hit with guests and will make your home or business stand out this Halloween.
Quick Details
Material: LED Neon Tube
Base Board Material: 5mm transparent or black acrylic/metal base
Backboard Type: Square/cut by shape/ invisible Backboard
Neon Colors: Yellow, Orange, Red, Blue, Green, Pink, Purple, White, etc
Neon Tube: 6mm, 8mm, 10mm, 15mm (RGB)
Operate Voltage: 12V
Plug: US, UK, AU, EU Plug
Life Span: More than 50000 hours
Get In Touch With Us
Quick Details
Material: LED Neon Tube
Base Board Material: 5mm transparent or black acrylic/metal base
Backboard Type: Square/cut by shape/ invisible Backboard
Neon Colors: Yellow, Orange, Red, Blue, Green, Pink, Purple, White, etc
Neon Tube: 6mm, 8mm, 10mm, 15mm (RGB)
Operate Voltage: 12V
Plug: US, UK, AU, EU Plug
Life Span: More than 50000 hours
Boo Neon Sign Product Description
Looking for an ideal adornment to impart an eerie ambiance to your Halloween celebrations? Your search culminates with our Boo Neon Sign. The Boo Neon Sign is an ornamental sign that showcases vivid neon tubes meticulously configured in the form of the term "Boo" alongside a whimsical phantom motif. It is a well-liked decoration for Halloween, augmenting a spine-chilling aura to any domestic or commercial decor arrangement.
The precise etymology of the utilization of the expression "Boo" as a Halloween exclamation remains elusive. There are certain sources that posit that it derives from the Latin term "boh," which was employed to elicit fear or astonishment in others. Conversely, other sources posit that it may have originated from the Middle French term "bohu," which was employed to denote a vociferous protest or expression of disapproval.
The utilization of the term "Boo" has become a customary practice during the Halloween season, notwithstanding its nebulous origins. This term is often employed in a lighthearted manner to elicit a sense of fear or astonishment in others. Additionally, it has gained popularity as a decorative element during this festive period, with the word "Boo" frequently adorning Halloween-themed decor such as the Boo Neon Sign.
The exclamation "Boo" is frequently linked to the holiday of Halloween. This expression is typically employed to instill fear or surprise in an individual and is commonly vocalized when one is attempting to startle or frighten another. As a result of its association with Halloween, the term "Boo" has become synonymous with the holiday and is frequently utilized as a thematic or decorative component. One example of such a decoration is the Boo Neon Sign, a decorative sign bearing the word "Boo" that is frequently implemented as a Halloween decoration.
For this particular signage, a majority of our clients opt for the dimensions of 14 inches in length and 8 inches in width. This signage has the versatility of being mounted on a wall while also having the option of being placed on a shelf or tabletop to cater to various display preferences. The device is competently furnished with a cable for the power supply and is equipped with a user-friendly toggle switch to activate or deactivate its functions. The neon tubes emanate a luminous and eerie radiance that is ideal for establishing a haunting atmosphere, rendering it an indispensable requisite for any Halloween festivity.
Incorporating the Boo Neon Sign into the interior design of a residence or commercial establishment is an exceptional approach to imbuing a sense of delight into the atmosphere during the period preceding the Halloween holiday. The LED neon tubes emit a bright and eerie glow that is perfect for creating a spooky atmosphere, guaranteed to impress your guests and add a unique touch to your Halloween party or haunted house. The inclusion of decorations with a Halloween-inspired theme adds to the overall ambiance, lending a sense of sophistication and academic rigor to the space.
Crafted from high-quality materials of superior grade, our Neon Sign is characterized by exceptional durability and longevity. Its effortless installation and operation make it an excellent option for individuals seeking to incorporate an eerie touch into their Halloween festivities. Place your order today and prepare to infuse a chilling ambiance into your decor!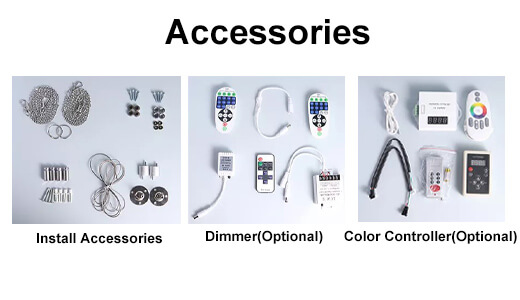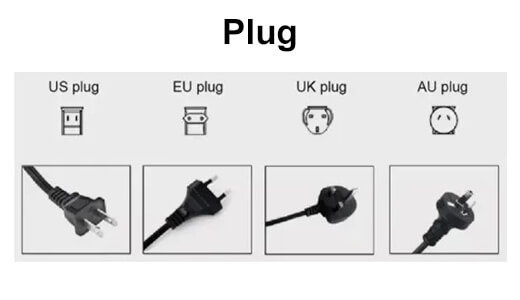 Quanzhou BgNeon Industrial Co., Ltd. is one of the largest manufacturers and exporters of LED neon signs in China. We are dedicated to the conceptualization, creation, and manufacturing of LED neon signage. Our merchandise boasts superior quality, competitive pricing, swift turnaround, energy efficiency, and ecological sustainability. We have no minimum order quantity and can produce a set for you.


No Minimum Order Quantity


Strong Customization Capability

Fast Lead Time: 2-3 working days

100% On-Time S&E Guarantee



What type of sign is the Boo Neon Sign?
Our Boo Neon Sign is an LED neon sign, which uses LED lights to mimic the look of traditional neon signs.
How is the sign powered?
The Boo Sign is energized by a customary electrical outlet by means of an AC adapter that is provided with the sign.
Is the sign suitable for outdoor use?
The default signage that we offer is intended solely for indoor application and must be shielded from moisture and extreme temperatures. Nonetheless, if outdoor signage is required, we provide the option of producing a waterproof neon sign for exterior use upon being contacted.
Is the Neon Sign safe to use?
Yes, all of our Neon Signs are designed to be safe and energy-efficient. Due to their low voltage and absence of heat generation, LED lights are utilized as a safer substitute for conventional neon signs.
Can the sign be customized?
Yes, we offer customizations for the LED Neon Sign. Customers have the prerogative to solicit modifications to the design, hues, and dimensions of the signage, in order to align with their individualized requirements. Learn more
Does the Neon Sign have an on/off switch?
Yes, the sign features an easy-to-use on/off switch.
How long does the Sign last?
The duration of the Sign's existence is contingent upon its usage and the degree of attentiveness it is given. Nevertheless, it must be recognized that LED lights possess an extensively prolonged lifespan, frequently surpassing thousands of hours. Consequently, with habitual usage, it is conceivable that the signage will persist for numerous years.
How do I install the Sign?
All of our Neon Signs are accompanied by an installation kit that comprises all essential hardware for affixing the sign onto a wall. Additionally, the sign can be exhibited on a leveled surface with the aid of the provided base.