Vampire Neon Sign
— Get Your Fangs on the Best Vampire Neon Sign this Halloween
Are you in search of the ideal Halloween embellishment? Our vampire neon signs radiate luminous and vivid light, which will establish a haunting ambiance for your celebration. With the utilization of LED technology, you can relish a more extended existence and an expanded spectrum of color alternatives. Begin your shopping now to obtain the flawless complement to your eerie-themed festivity.
Quick Details
Material: LED Neon Tube
Base Board Material: 5mm transparent or black acrylic/metal base
Backboard Type: Square/cut by shape/ invisible Backboard
Neon Colors: Yellow, Orange, Red, Blue, Green, Pink, Purple, White, etc
Neon Tube: 6mm, 8mm, 10mm, 15mm (RGB)
Operate Voltage: 12V
Plug: US, UK, AU, EU Plug
Life Span: More than 50000 hours
Get In Touch With Us
Quick Details
Material: LED Neon Tube
Base Board Material: 5mm transparent or black acrylic/metal base
Backboard Type: Square/cut by shape/ invisible Backboard
Neon Colors: Yellow, Orange, Red, Blue, Green, Pink, Purple, White, etc
Neon Tube: 6mm, 8mm, 10mm, 15mm (RGB)
Operate Voltage: 12V
Plug: US, UK, AU, EU Plug
Life Span: More than 50000 hours
Vampire Neon Sign Product Description
In search of adding an eerie and elegant touch to your Halloween decorations? You need not look beyond our Vampire Neon Sign. We provide personalized Vampire neon signs to cater to your imaginative designs. The LED lighting emits a luminous and captivating radiance, ideal for instilling a spooky atmosphere to your Halloween soirée or haunted abode.
The Vampire Neon Sign is a neon sign that showcases a vampire theme, featuring a vampire silhouette, vampire bat, vampire teeth, or other vampire-related imagery. The sign emits bright and colorful light through the use of LED technology, offering a longer lifespan and a wider range of color options compared to traditional neon tubes. These signs are available in different shapes, sizes, and designs, commonly utilized as decorations for Halloween or other spooky events.
The Halloween Vampire has its roots in the traditional vampire legends that originated in Europe and the Halloween celebration. Various countries and regions across Europe have their own vampire legends, often depicting vampires as undead creatures that appear during the night and feed on human blood to extend their own lives.
The celebration of Halloween traces its roots to the Celtic culture which flourished several centuries ago. The commemoration of Samhain, which spanned three days, served as a momentous occasion for the Celtic community to pay homage to their departed ancestors and inaugurate the advent of a fresh year. On Halloween, people dress up in diverse costumes and adorn their surroundings with orange and black decorations to repel malevolent spirits and mark this significant holiday.
Over time, vampires have become intertwined with the Halloween theme, resulting in their widespread popularity as Halloween decorations and motifs. In contemporary society, there exists a plethora of vampire-themed adornments and garments at the disposal of individuals, comprising but not confined to vampire neon signage, vampire clothing, and other associated paraphernalia.
The genesis of the Halloween Vampire Neon sign can be traced to the 20th century when American enterprises commenced manufacturing and vending numerous themed neon signs, encompassing vampire and Halloween motifs. These neon signs were conventionally crafted into distinct contours and designs, utilizing neon tubes and emitting brilliant and vibrant light through the utilization of gas and electricity. These signs rapidly became a favored preference for Halloween embellishments and were extensively embraced and adored.
With the uninterrupted progression of technology, the development and production of neon signs have undergone numerous transformations and innovations. In modern times, apart from the traditional neon tubes, there are also numerous LED-based neon signs attainable. These LED neon signs not only proffer protracted durability at a reduced energy expense but can also emit softer and more multifarious light, amplifying the allure and beauty of vampire and Halloween themes.
Crafted from superior quality materials, our Vampire Neon Sign is engineered to withstand the test of time, guaranteeing prolonged enjoyment year after year. Furthermore, the employment of energy-efficient LED lighting ensures that you can relish in the eerie radiance without incurring exorbitant electricity costs.
The majority of our clientele opt for customized vampire neon signs that measure 16 x 16 inches. This specific size of Vampire Neon Sign is ideal for augmenting visual interest to any given space, be it mounted on a wall or showcased on a tabletop. This sign is certain to make an impactful statement.
Why settle for mundane and commonplace Halloween adornments? Elevate your decor this year with our Halloween Vampire LED Neon Sign. Its visually striking design and superior construction are guaranteed to spark conversation and be the centerpiece of your Halloween festivities.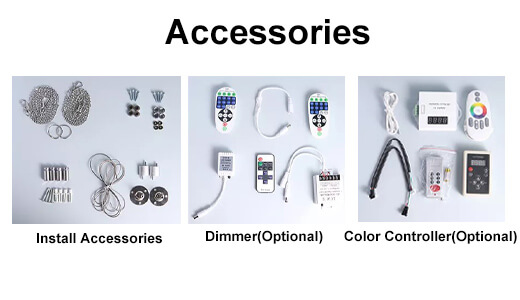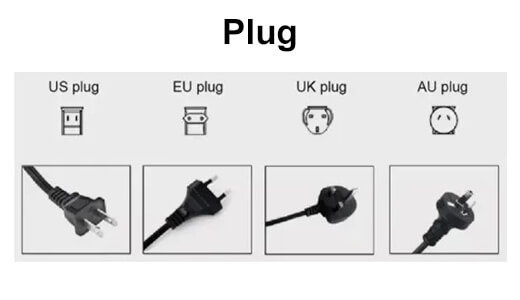 Quanzhou BgNeon Industrial Co., Ltd. is one of the largest manufacturers and exporters of LED neon signs in China. We have devoted ourselves to the creation, advancement, and manufacture of LED neon signage. Our merchandise exhibits superior excellence, economical pricing, expedited delivery, energy efficiency, and eco-friendliness. We have no minimum order quantity and can produce a set for you.


No Minimum Order Quantity


Strong Customization Capability

Fast Lead Time: 2-3 working days

100% On-Time S&E Guarantee



What is a Vampire Neon Sign?
A Vampire Neon Sign constitutes a distinctive type of neon sign that encompasses a design closely linked to vampires, embodying a vampire visage, fangs, or bats. The production of these signs generally incorporates LED neon tubes that are molded and positioned to generate a particular design, emitting a vivid and vibrant radiance upon activation.
What size are your Vampire Neon Signs?
Our assortment of Vampire Neon Signs encompasses a spectrum of dimensions, spanning from petite tabletop indications to expansive wall-mounted displays. The precise measurements will be contingent upon the particular configuration elected, however, we present a diverse array of choices to accommodate a wide spectrum of environments and inclinations.
Can I use the sign outdoors?
Our default neon signs for vampires have been designed for indoor utilization. Any exposure of these signs to harsh external environments can result in damage to the neon tubes and electrical components. Therefore, it is highly recommended to keep neon signs indoors to maximize their lifespan.
Nonetheless, in case there is a requirement for outdoor use, our esteemed customers can contact our customer service representatives. The representatives can be apprised of the environmental factors in which the signs will be deployed. We can then customize our outdoor waterproof neon signs to cater to specific needs, albeit at a slightly higher cost than indoor neon signs.
Are your Neon Signs energy-efficient?
Yes, the implementation of energy-efficient LED lighting in our Neon Signs, as opposed to conventional neon tubes, not only decreases energy expenses but also guarantees a prolonged lifespan for your signage. The adoption of LED lighting as a substitute for customary illumination alternatives has been discovered to generate notably lower levels of heat, making it a much safer and ecologically cognizant choice for both private and industrial applications.
How do I hang my Vampire Sign?
Our line of LED Neon Signs is equipped with pre-existing perforations that enable effortless mounting. The process of installation can be completed by utilizing screws or hooks to affix the sign to any wall or flat surface. Additionally, we provide tabletop stands that cater to the needs of smaller signs, allowing them to be placed on a desk or shelf for optimal visibility.
Do your Vampire Neon Signs come with a warranty?
Yes, we provide a warranty of one year for all Vampire Neon Signs that we offer. We guarantee the quality and resilience of our merchandise, and we are pleased to exchange or fix any faults that may occur during the warranty duration.