Club Neon Sign
— Club Neon Sign: Illuminate Your Nightlife Experience
Greetings! Our company, BgNeon, is a leading producer of exceptional LED neon signs. Our team takes great pride in our expertise in crafting captivating and customizable neon signs that enhance the ambiance of any given space. We are delighted to introduce our most recent offering, the splendid Club Neon Sign, meticulously crafted with the aim of infusing a vibrant and dynamic ambiance to nightclubs, bars, and other nocturnal establishments.
Quick Details
Material: LED Neon Tube
Base Board Material: 5mm transparent or black acrylic/metal base
Backboard Type: Square/cut by shape/ invisible Backboard
Neon Colors: Yellow, Orange, Red, Blue, Green, Pink, Purple, White, etc
Neon Tube: 6mm, 8mm, 10mm, 15mm (RGB)
Operate Voltage: 12V
Plug: US, UK, AU, EU Plug
Life Span: More than 50000 hours
Get In Touch With Us
Quick Details
Material: LED Neon Tube
Base Board Material: 5mm transparent or black acrylic/metal base
Backboard Type: Square/cut by shape/ invisible Backboard
Neon Colors: Yellow, Orange, Red, Blue, Green, Pink, Purple, White, etc
Neon Tube: 6mm, 8mm, 10mm, 15mm (RGB)
Operate Voltage: 12V
Plug: US, UK, AU, EU Plug
Life Span: More than 50000 hours
It Was All a Dream Neon Sign Product Description
The Club Neon Sign is a remarkable work of art that blends the magnetism of neon lighting with contemporary aesthetics. This bespoke sign is exquisitely crafted, featuring captivating designs that are emblematic of club and nightlife culture, and brought to life by vibrant LED neon lights. It is an ideal addition to clubs, bars, music venues, or any space where the exuberance of nightlife is celebrated.
At BgNeon, we place a premium on the quality and personalization of our LED neon signs. The Club Neon Sign is no exception. By capitalizing on cutting-edge technology and superior quality materials, we pledge to guarantee unparalleled luminosity, lucidity, and durability via our scrupulous commitment to precision. Our signs are constructed to leave a lasting impression and elevate the nighttime experience of your establishment.
Product Features:
Customization: The Neon Sign of the Club can be tailored to fit individual tastes, spanning aesthetics, dimensions, hue, and typography, so as to seamlessly synchronize with the atmosphere and image of the respective establishment.
Energy Efficiency: Our neon signs are outfitted with cutting-edge LED technology, guaranteeing an unmatched level of energy efficiency. This attribute facilitates the attainment of optimal energy-saving performance, while concurrently sustaining the intended level of luminosity. As a result, our signs are not only economically viable but also ecologically sustainable.
Easy Installation: The Club Neon Sign has been conceived with effortless installation in consideration, encompassing mounting accessories that are intuitive and promote a seamless installation procedure on a plethora of surfaces, such as walls, windows, and behind bars.
Long Lifespan: Our signs have been designed with a focus on longevity, achieved through the utilization of top-tier materials and exceptional craftsmanship, ultimately leading to an extended period of uninterrupted operation and pleasure.
Dynamic Lighting Effects: Our Neon Sign Club exhibits the integration of dynamic illuminating mechanisms, encompassing features like flashing or color-shifting modes, which possess the potential to instill enthusiasm and enhance the visual appeal of one's environment.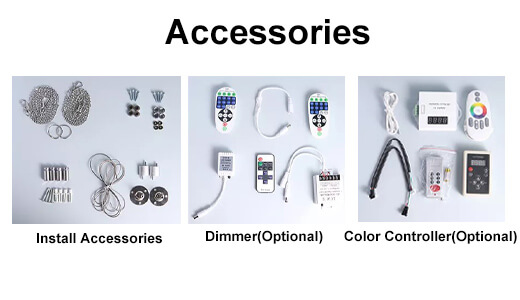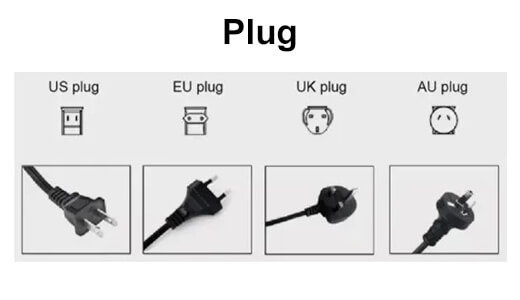 When selecting BgNeon as your provider of LED neon signs, you will benefit from our unparalleled expertise and unwavering commitment to customer satisfaction. The Club Neon Sign is a wise investment, for the following reasons:
Superior Manufacturing: Our enterprise, situated in China, is a prominent producer recognized for our outstanding proficiencies in the spheres of innovation, conceptualization, and fabrication of LED neon signage. Our preeminent aim is to guarantee the highest degree of superiority and ingenuity in all of our commodities.
Customization Capabilities: We offer an extensive range of customization alternatives, affording you the opportunity to design a Club Neon Sign that precisely corresponds to the ambiance and image of your establishment.
Global Presence: BgNeon serves customers across the world, ensuring that our exceptional products and services are accessible to you, regardless of your location.
Competitive Pricing: Despite our commitment to producing quality products, we offer competitive pricing for our LED neon signs. This affordability does not compromise our dedication to excellence.
Excellent Customer Support: Our adept and amiable workforce is constantly poised to provide aid, commencing from the primary development phase up to post-purchase assistance, guaranteeing a cohesive and agreeable encounter.


No Minimum Order Quantity


Strong Customization Capability

Fast Lead Time: 2-3 working days

100% On-Time S&E Guarantee



Q: How may I proceed with the ordering of a personalized Club Neon Sign from BgNeon?
A: BgNeon provides a user-friendly process for ordering a customized Club Neon Sign. One may simply visit our custom LED neon signs page and peruse through the various options available for customization before placing an order. For any specific requirements, our customer support team is readily available to offer assistance.
Q: Can the dimensions and hues of the Neon Sign be chosen?
A: Indeed! BgNeon provides a broad spectrum of size and color alternatives to guarantee that the Neon Sign is consistent with the club's aesthetic and branding. Our aim is to produce the perfect sign that corresponds to your exact requirements.
Q: What is the estimated time for receiving the Neon Sign after placing an order?
A: The anticipated duration for the arrival of the Neon Sign subsequent to the initiation of an order is contingent upon a multitude of factors, including the necessity for tailored alterations and the ultimate delivery endpoint. Upon the culmination of your procurement transaction, we will provide you with a projected timetable for the distribution of your inquiry.
Q: Do BgNeon's LED neon signs possess high energy efficiency?
A: Without a doubt, it is evident that the LED neon signs produced by BgNeon exhibit a remarkable level of energy efficiency, a salient characteristic attained through the utilization of cutting-edge LED technology. This state-of-the-art technology enables our signage to operate on a minimal quantity of energy, thereby resulting in a dazzlingly radiant demonstration. Our goods yield significant economic advantages and simultaneously promote the cause of environmental sustainability, thereby substantiating our position.
Q: Would it be possible for me to undertake the installation of the Neon Sign independently?
A: Certainly, it is entirely feasible to install our Neon Sign. This is due to the user-friendly mounting accessories that are equipped with the sign, which greatly simplifies the installation process on a variety of surfaces. In addition, we offer comprehensive installation guidelines which provide invaluable assistance throughout the installation process.
Conclusion
Indulge in the enthralling charm of nocturnal activities through the utilization of BgNeon's Club Neon Sign. Our bespoke LED neon signs are meticulously crafted to enhance the atmosphere of nightclubs, bars, and other similar venues. With unparalleled mastery, flexibility in customization, energy efficiency, and global availability, BgNeon is a reliable ally in providing outstanding neon signage. Take the initiative today and acquire the Club Neon Sign to illuminate the lively essence of your establishment.