Game On Neon Sign
— Play in Style with a Custom Game On Neon Sign for Your Game Room
Elevate the ambiance of your gaming area with a remarkable "Game On" neon sign. This LED sign is fully customizable according to your preferences. You may select your desired design and font to construct an unparalleled LED neon sign that will unquestionably capture attention. The luminous and dynamic LED sign is an ideal complement to any game room, and an essential accessory for devoted gamers. Take the initiative and place an order for your personalized LED neon sign today. Illuminate your surroundings like never before.
Quick Details
Material: LED Neon Tube
Base Board Material: 5mm transparent or black acrylic/metal base
Backboard Type: Square/cut by shape/ invisible Backboard
Neon Colors: Yellow, Orange, Red, Blue, Green, Pink, Purple, White, etc
Neon Tube: 6mm, 8mm, 10mm, 15mm (RGB)
Operate Voltage: 12V
Plug: US, UK, AU, EU Plug
Life Span: More than 50000 hours
Get In Touch With Us
Quick Details
Material: LED Neon Tube
Base Board Material: 5mm transparent or black acrylic/metal base
Backboard Type: Square/cut by shape/ invisible Backboard
Neon Colors: Yellow, Orange, Red, Blue, Green, Pink, Purple, White, etc
Neon Tube: 6mm, 8mm, 10mm, 15mm (RGB)
Operate Voltage: 12V
Plug: US, UK, AU, EU Plug
Life Span: More than 50000 hours
Game On Neon Sign Product Description
The LED neon sign, known as the Game On Neon Sign, has been designed with a specific focus on catering to the gaming community and game rooms. It typically comprises verbiage that reads "Game On" and offers a contemporary rendition of the conventional neon sign. The sign's vivid and multi-hued display can be fully customized to align with individual preferences. The Game On Neon Sign, with its distinct and striking design and lively colors, is a perfect way to demonstrate one's passion for gaming and imbue one's space with a unique character. The sign boasts superior quality materials and advanced LED technology, which not only renders it energy-efficient but also endows it with exceptional durability and longevity.
The expression "Game On" is frequently utilized within the gaming community as a means of signifying the commencement of a game or competition. This phrase has been employed for a multitude of years within various contexts, encompassing sports, video games, and other competitive activities. It is often employed to denote that the player or team is primed to commence and that the ensuing competition or match is imminently forthcoming.
In recent years, this phrase has garnered significant popularity, particularly with the ascension of online gaming and e-sports. The "Game On" neon sign serves as a decorative item that exhibits this phrase, serving as an excellent means for gamers to add a personalized touch to their gaming environment.
Looking to enhance the aesthetic of your gaming room? The Game On neon sign presents a contemporary interpretation of the classic neon sign, specifically tailored toward gamers and their gaming spaces. With its strikingly vibrant hues and attention-grabbing design, it serves as a perfect representation of your passion for gaming, whilst also injecting a unique character into your room's atmosphere.
In search of a means to elevate your gaming area to the next level? The Game On neon sign is the ideal solution for you! This LED sign serves as a remarkable addition to any gaming environment, providing a vivacious and mesmerizing spectacle that will undoubtedly heighten the ambiance of your space.
The neon sign we provide under the name of "Game On" is entirely modifiable, granting you the chance to choose from an assortment of font types, hues, and dimensions. This feature empowers you to construct a sign that is optimally tailored to your specific location. Regardless of whether you desire a sign that is audacious and striking or one that is more subdued, we are able to accommodate your preferences.
Constructed with premium materials and state-of-the-art LED technology, our Game On neon sign is crafted to endure. The installation of the aforementioned product is uncomplicated, with the added benefit of energy efficiency and a one-year guarantee, thus instilling further tranquility.
Our waterproof Game On neon sign is perfect for both indoor and outdoor use, making it the ideal method to demonstrate your love for gaming. Whether you are an infrequent gamer or a seasoned pro, our sign is the ultimate accessory for your game room. Do not hesitate any longer – order your Game On neon sign today and elevate your gaming experience to the next level!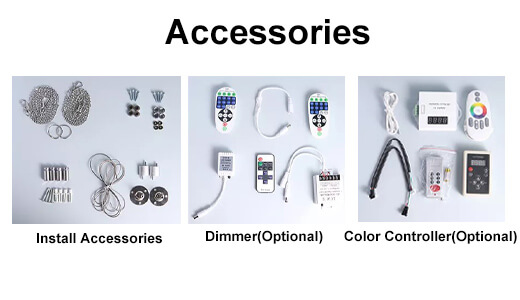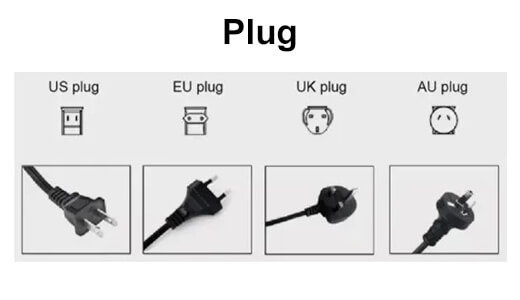 Quanzhou BgNeon Industrial Co., Ltd. is one of the largest manufacturers and exporters of LED neon signs in China. Our company is dedicated to the creation, advancement, and manufacturing of LED neon signs. The products we offer are distinguished by their superior standard, reasonable cost, prompt delivery, low energy consumption, and environmentally friendly nature. It is noteworthy that we do not impose a minimum order requirement, and we are capable of producing a set to suit your needs.


No Minimum Order Quantity


Strong Customization Capability

Fast Lead Time: 2-3 working days

100% On-Time S&E Guarantee



How do I install my neon sign?
Installation of your neon signage can be achieved with ease. One can readily utilize the accompanying hardware to mount the sign onto the wall, after which the included power cord can be employed to connect the sign. In-depth guidelines have also been included with your purchase.
Is this neon sign customizable?
Yes, our neon signage provides an exhaustive selection of personalization choices, allowing for an extensive range of typographical designs, hues, and dimensions. This permits the creation of a bespoke signage that caters to your exclusive spatial prerequisites.
Can this neon sign be used outdoors?
Yes, the neon signage that we proffer is impermeable to water and possesses the versatility to be employed in both indoor and outdoor environments.
How long will my neon sign last?
The neon sign that we have developed has undergone meticulous engineering to ensure its durability, and can confidently declare a minimum lifespan of 50,000 hours.
Is this neon sign energy-efficient?
Yes, our neon signage has been intentionally designed with meticulous regard for energy efficiency. As a result, it employs a mere fraction of the energy typically demanded by conventional neon signs.
Does this neon sign come with a warranty?
Yes, our neon sign is accompanied by a comprehensive one-year warranty that provides an additional layer of comfort and assurance.
Can I return my neon sign if I'm not satisfied with it?
Unfortunately, we regret to inform you that all of our neon signs are specially crafted to meet the specific requests of our esteemed clientele. Due to the inherently individualized character of these signs, their resale is not permissible, and the absence of return services is applicable unless matters concerning product quality arise. However, please be advised that we will provide you with a photograph of the completed neon sign for your perusal and approval before proceeding with the shipment. Upon receipt of your confirmation, expeditious delivery of the item will be organized.