Get Noticed with French Fries Neon Sign – Perfect for Fast Food Joints and Diners
— Make Your French Fries Stand Out with a Bold and Bright Neon Sign
Upgrade your diner or fast food joint's customer attraction game with our exquisite French fries neon sign! This neon sign is a must-have for all restaurants, food trucks, fast food joints, and Diners. Its vibrancy and eye-catching design will leave your customers in awe. Impress your customers with our high-quality fries neon sign that is guaranteed to bring in more business. The product is crafted solely with the finest quality materials and boasts a diverse range of sizes and colors to choose from.
Quick Details
Material: LED Neon Tube
Base Board Material: 5mm transparent or black acrylic/metal base
Backboard Type: Square/cut by shape/ invisible Backboard
Neon Colors: Yellow, Orange, Red, Blue, Green, Pink, Purple, White, etc
Neon Tube: 6mm, 8mm, 10mm, 15mm (RGB)
Operate Voltage: 12V
Plug: US, UK, AU, EU Plug
Life Span: More than 50000 hours
Get In Touch With Us
Quick Details
Material: LED Neon Tube
Base Board Material: 5mm transparent or black acrylic/metal base
Backboard Type: Square/cut by shape/ invisible Backboard
Neon Colors: Yellow, Orange, Red, Blue, Green, Pink, Purple, White, etc
Neon Tube: 6mm, 8mm, 10mm, 15mm (RGB)
Operate Voltage: 12V
Plug: US, UK, AU, EU Plug
Life Span: More than 50000 hours
French Fries Neon Sign Product Description
A luminous neon sign advertising the delectable and widely beloved fast food item, French fries, is a masterpiece in its own right. The sign is crafted using a combination of neon lights and ingenious design techniques to form the iconic shape of French fries. The customary practice entails the conspicuous display of a sign bearing the prominent inscription "French fries" or alternatively, "Fries" with the express aim of luring individuals who happen to be walking by.
The origin of French fries is a contentious issue, with differing opinions on its genesis. Some contend that the fries were first created in France, while others posit that Belgium or Spain may have been their birthplace.
One prevalent hypothesis posits that the origin of French fries can be traced back to Belgium, where they were referred to as "frites" or "frieten." It is purported that the inhabitants of the Meuse Valley region of Belgium, in the late 17th century, would indulge in small fish, caught from the river, as a snack. However, during the colder months, when the river would freeze over, they would slice potatoes into elongated, slender strips and deep-fry them in oil as a suitable substitute.
Another conjecture posits that the genesis of French fries can be traced back to France, where they were denominated "pommes frites" or simply "frites." According to the aforementioned theory, French fries were initially brought to the city of Paris during the latter half of the 18th century and expeditiously gained traction as a widely consumed street food, becoming prevalent throughout the entirety of the urban landscape.
French fries, irrespective of their actual origins, have gained immense popularity and iconic status worldwide, and are savored in diverse variations and styles.
During the mid-twentieth century, in a bid to publicize fast food restaurants and their offerings, individuals began utilizing neon signs advertising French fries to lure customers. These signs are ubiquitously displayed in fast food restaurants, diners, and other food establishments that have French fries on their menu. The vivid and vibrant neon lights of these signs are intended to captivate the attention of passersby and allure them into the establishment to relish their French fries.
Our neon sign, featuring French Fries, is a superb addition to any food-oriented establishment. Its design is aimed to exhibit your admiration for these savory, crispy, and beloved fries that are savored by people worldwide.
Our exhibit presents a novel and current interpretation of the conventional neon signage. It is tailored to present this well-known fast food item, French fries. Unlike conventional neon signs that employ gas-filled tubes to generate light, our LED neon signs utilize energy-efficient LED lights to replicate the vivid and vibrant appearance of neon.
Crafted with premium materials of the highest quality, the neon sign exhibits longevity and showcases vivid and captivating hues that are bound to attract attention towards your establishment. The assortment of sizes available for the sign allows for effortless installation on the wall or window, enabling the creation of a spectacular visual display to captivate customers both day and night.
The French Fries Neon Sign is an exceptional means of advertising for your restaurant, food truck or any food-related enterprise, and is guaranteed to set your establishment apart from its competitors. With its remarkable and dazzling design, the sign is an essential addition for any food enthusiast and is certain to generate enthusiasm and interest among your customers.
Why delay any further? We implore you to place an order for the French Fries Neon Sign at the earliest opportunity and commence presenting your passion for this timeless delicacy in a sophisticated manner.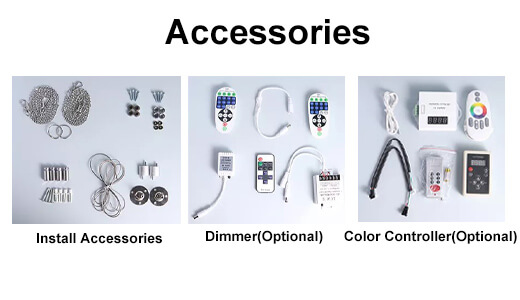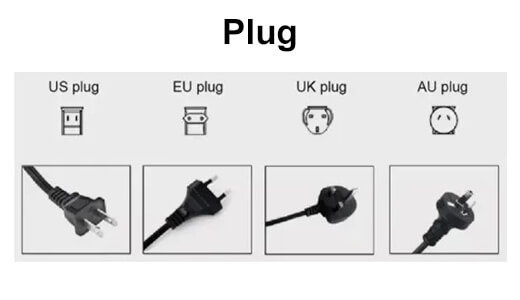 Quanzhou BgNeon Industrial Co., Ltd. is one of the largest manufacturers and exporters of LED neon signs in China. Our organization is dedicated to the conceptualization, creation, and manufacturing of LED neon signage. Our merchandise is characterized by superior craftsmanship, affordability, swift production turnaround, energy efficiency, and ecological soundness. Furthermore, we offer the added advantage of not imposing any minimum order requirements and are capable of fulfilling bespoke requests.


No Minimum Order Quantity


Strong Customization Capability

Fast Lead Time: 2-3 working days

100% On-Time S&E Guarantee



How long will the Neon Sign last?
The Neon Sign that is at our disposal has been meticulously fashioned from top-grade constituents. Its longevity is guaranteed for a period ranging from 10-20 years, provided it is cared for and maintained with utmost diligence.
What type of power source does the Neon Sign require?
The Neon Sign that we offer is energized by conventional household current ranging from 100V to 240V and is inclusive of a 6-foot power cord.
How do I mount the Neon Sign?
The implementation of our Neon Sign is a facile undertaking that can be achieved by affixing it to the wall or suspending it within a window. The sign arrives equipped with pre-drilled holes and mounting hardware, streamlining the installation process.
What are the dimensions of the Neon Sign?
The dimensions of our Neon Sign exhibit variability contingent upon the magnitude you opt for. We present an assortment of sizes that cater to your particular requisites, ranging from diminutive to substantial.
How long does it take to receive my French Fries Neon Sign after I place my order?
In the typical course of events, the handling and dissemination of orders occur over a period of two to three business days. It is important to note that the shipping duration may vary contingent upon your location and the delivery mode selected at the time of checkout.
Is the Neon Sign suitable for outdoor use?
Yes, in the event that you require utilization of a neon sign in an outdoor setting, we possess the ability to produce a neon sign that is explicitly designed for such a purpose.