Satisfy Your Advertising Needs with a Pizza Neon Sign
— Slice into Success with a Custom Pizza Neon Sign
Are you seeking to enhance the customer base of your pizza business? Our bespoke neon signs for pizzas offer a perfect means to make a striking and conspicuous declaration, thereby distinguishing yourself from the competition. Promote your pizzeria with a custom neon sign! Our neon signs, with their vivid, attention-grabbing colors and daring designs, are a prime method of publicizing your enterprise and luring more customers, consequently increasing revenue and expanding your enterprise.
Quick Details
Material: LED Neon Tube
Base Board Material: 5mm transparent or black acrylic/metal base
Backboard Type: Square/cut by shape/ invisible Backboard
Neon Colors: Yellow, Orange, Red, Blue, Green, Pink, Purple, White, etc
Neon Tube: 6mm, 8mm, 10mm, 15mm (RGB)
Operate Voltage: 12V
Plug: US, UK, AU, EU Plug
Life Span: More than 50000 hours
Get In Touch With Us
Quick Details
Material: LED Neon Tube
Base Board Material: 5mm transparent or black acrylic/metal base
Backboard Type: Square/cut by shape/ invisible Backboard
Neon Colors: Yellow, Orange, Red, Blue, Green, Pink, Purple, White, etc
Neon Tube: 6mm, 8mm, 10mm, 15mm (RGB)
Operate Voltage: 12V
Plug: US, UK, AU, EU Plug
Life Span: More than 50000 hours
Pizza Neon Sign Product Description
The utilization of neon lighting technology in the creation of an illuminated sign, specifically designed for the purpose of advertising a pizza restaurant or delivery service, is known as a pizza neon sign. The aforementioned symbols are extensively acknowledged for their striking and alluring configurations, with the primary objective of attracting prospective clients and enhancing commercial transactions.
During the mid-20th century, the establishment of pizzerias and delivery services in the United States incited the widespread prevalence of neon signage advertising pizza. The striking and alluring nature of these signs proved to be an effective method for pizza businesses to draw in customers and differentiate themselves from their competitors. As a result, pizza neon signs became a prominent fixture in numerous pizzerias and restaurants throughout the country.
Pizza neon signs remain a favored advertising tool among pizzerias and pizza delivery services. The recent advancements in neon lighting technology have rendered pizza neon signs more robust, energy-efficient, and tailored than ever before, thus making them a preferred option for businesses seeking to lure customers and enhance revenue.
Typically, these signs are employed in the facades of pizza restaurants or on delivery vehicles, however, they can be utilized in diverse settings, including trade shows or events. The striking and eye-catching luminosity of pizza neon signs makes them an efficacious advertising tool for any pizza business striving to attract more customers and amplify sales. They are additionally a cost-effective and enduring advertising solution that can be employed both indoors and outdoors.
Our pizza neon signs are an essential acquisition for any pizzeria seeking to garner patrons and augment profits. These bespoke signs are meticulously designed to seize attention with their vivid, saturated hues and striking motifs, rendering your establishment conspicuous and unmissable.
Fabricated with cutting-edge LED neon lighting technology, these signs boast of unparalleled durability, with a luminous and enduring radiance that ensures maximum visibility, even from afar. Our pizza neon signs are obtainable in a wide array of designs, fonts, and colors, and can be individually tailored to impeccably embody your brand and message.
Whether you operate a diminutive pizza parlor or an extensive chain restaurant, our pizza neon signs are an impeccable approach to publicizing your enterprise and enticing a larger clientele. Their captivating design and brilliant illumination ensure that your business will be conspicuous amidst the competition.
Our pizza neon signs are facile to install and user-friendly, rendering them an economical and effective method to augment sales and market your enterprise. Why procrastinate? Order your personalized pizza neon sign expeditiously and initiate the process of stimulating more customers to your pizzeria!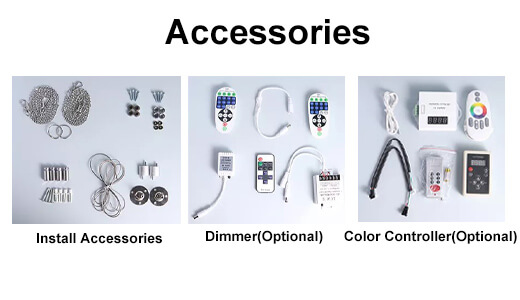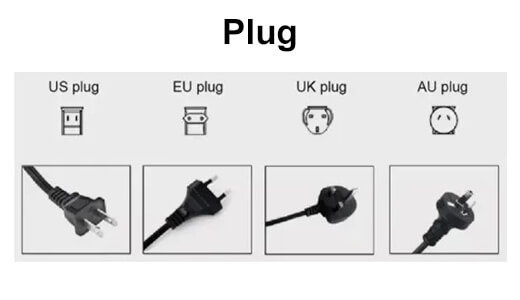 Quanzhou BgNeon Industrial Co., Ltd. is one of the largest manufacturers and exporters of LED neon signs in China. We are dedicated to the creation, advancement, and manufacturing of LED neon signage. Our offerings are distinguished by their exceptional standards, competitive pricing, prompt turnaround, energy efficiency, and eco-friendliness. Additionally, it is noteworthy to mention that there exists no prerequisite minimum order quantity, and we possess the capacity to craft a personalized collection that caters to your unique requirements.


No Minimum Order Quantity


Strong Customization Capability

Fast Lead Time: 2-3 working days

100% On-Time S&E Guarantee



What sizes do your pizza neon signs come in?
Our assortment of neon signs is available in a diverse array of dimensions, catering to any spatial requirements, ranging from modest window displays to grandiose outdoor signs. For further details regarding the various sizes offered, kindly contact us.
How long do your neon signs last?
Our neon signs are constructed with high-quality LED technology, which guarantees long-lasting and brilliant illumination. By means of the implementation of suitable measures of care and upkeep, our signage exhibits the potential to withstand the test of time for a duration of 10 to 20 years.
Can I customize the design of my neon sign?
Yes, our company provides a vast array of customization options, encompassing font, color, and design, for our neon signs. By informing us of your preferences, we are able to fashion a sign that accurately portrays your brand. Learn more about custom service information
How long does it take to receive my neon sign?
Delivery durations may exhibit variation contingent on the dimensions and personalized features of your emblem. Notwithstanding, it is customary for us to dispatch our signs within 2-3 working days upon receipt of your request. We strongly encourage you to contact us for additional information on delivery schedules.
Are the neon signs easy to install?
Yes, our neon signs have been meticulously crafted to facilitate effortless installation and are furnished with a comprehensive kit that comprises mounting hardware and comprehensible instructions, enabling you to initiate operations with utmost convenience.
Can I use the neon sign outdoors?
Yes, the neon signs intended for business purposes are highly adaptable and can be utilized both indoors and outdoors, rendering them an extremely versatile choice for any enterprise.