Hamburger Neon Sign | Custom Neon Food Signs
— Make Your Restaurant Stand Out with a Custom Hamburger Neon Sign
Are you in search of an efficacious and enjoyable approach to promote your burger establishment? Our neon sign for hamburgers is undoubtedly guaranteed to ensnare attention and allure customers! Our neon sign that can be tailored to your preferences is the ultimate promotional resolution for your food enterprise. Our crew will assist you in devising a design that aptly embodies your brand and fashion. Waste no time and avail yourself of this opportunity to draw in famished customers.
Quick Details
Material: LED Neon Tube
Base Board Material: 5mm transparent or black acrylic/metal base
Backboard Type: Square/cut by shape/ invisible Backboard
Neon Colors: Yellow, Orange, Red, Blue, Green, Pink, Purple, White, etc
Neon Tube: 6mm, 8mm, 10mm, 15mm (RGB)
Operate Voltage: 12V
Plug: US, UK, AU, EU Plug
Life Span: More than 50000 hours
Get In Touch With Us
Quick Details
Material: LED Neon Tube
Base Board Material: 5mm transparent or black acrylic/metal base
Backboard Type: Square/cut by shape/ invisible Backboard
Neon Colors: Yellow, Orange, Red, Blue, Green, Pink, Purple, White, etc
Neon Tube: 6mm, 8mm, 10mm, 15mm (RGB)
Operate Voltage: 12V
Plug: US, UK, AU, EU Plug
Life Span: More than 50000 hours
Hamburger Neon Sign Product Description
A type of neon sign, the hamburger neon sign, showcases a design that centers around a hamburger or other food items commonly served in fast food restaurants. This neon sign is frequently utilized by fast food restaurants, diners, and other food-related businesses to entice customers and advertise their offerings. The designs of these signs vary from simple text-based ones to intricate, multi-colored displays featuring images of hamburgers, fries, and other popular menu items.
During the decade of the 1920s, a keen observation was made regarding the widespread presence of hamburgers as an essential constituent of American gastronomy. The ascendance of quick-service eateries, as epitomized by the prominent market leader McDonald's in the mid-twentieth century, served as a critical catalyst in cementing the hamburger's figurative significance as a quintessential culinary treasure within American society.
In modern times, the prevalence of hamburgers has spread across the entire world, and they have emerged as a highly coveted fast food item that is commonly showcased in menus of both informal and formal dining establishments. The burger selection is seemingly infinite, as they range from the classic cheeseburger to luxurious delicacies embellished with garnishes such as bacon, blue cheese, foie gras, and truffle oil.
With the proliferation of fast-food establishments and dining establishments, enterprising individuals endeavored to discover innovative methods of attracting prospective clientele and distinguishing themselves from their rivals. The neon sign emerged as a popular solution, offering a vibrant and striking means of advertising hamburgers and other menu items. Neon signs rapidly became a staple of the American restaurant industry and their prevalence soon extended across the globe.
Today, the utilization of hamburger neon signs persists as a prevalent and efficacious approach for restaurants and other enterprises to advertise their offerings and allure patrons. Endowed with their vivid hues and distinct designs, they endure as an ageless emblem of the quintessential diner experience.
These signs are commonly suspended in storefront windows or affixed to walls situated both within and outside the establishment. The luminous, attention-grabbing colors of the neon tubes render the sign perceptible even from a considerable distance, thereby constituting an effective mechanism for enticing customers and augmenting pedestrian traffic.
Our Hamburger Neon Sign is an ideal tool for capturing the attention of potential customers visiting your eatery or burger establishment. This sign is crafted with exceptional LED lighting technology to ensure that it stands out and creates a lasting impression.
This hamburger neon sign boasts a vibrant and captivating design, which is guaranteed to draw attention and pique the curiosity of passersby. Additionally, it is customizable in terms of size and color, enabling it to cater to your specific requirements and align with your branding.
Whether one seeks to enhance the aesthetic appeal of their storefront or seeks to establish a dynamic display for their restaurant, the hamburger neon food signs offered by us present as an ideal option. Additionally, this signage alternative serves as an excellent choice for trade shows, events, or as a distinctive piece of home decor.
Demonstrating an energy-efficient and durable construction, this hamburger neon sign presents as a cost-effective and enduring advertising solution. One can procure their own today and commence the process of attracting a greater clientele base and augmenting sales.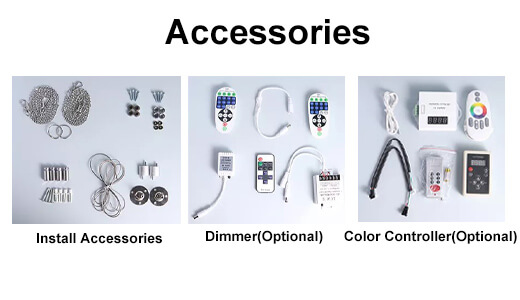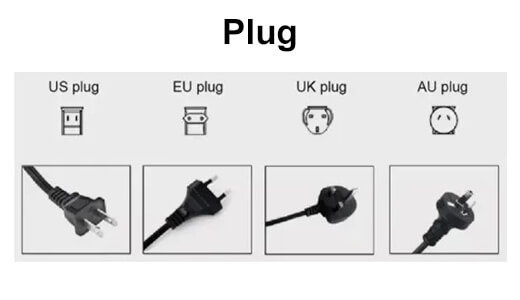 Quanzhou BgNeon Industrial Co., Ltd. is one of the largest manufacturers and exporters of LED neon signs in China. Our organization is dedicated to the creation, advancement, and manufacturing of LED neon signs. Our merchandise is distinguished by its superior quality, economical pricing, swift production time, energy efficiency, and environmentally conscious nature. Moreover, we provide the flexibility of no minimum order quantity and the ability to customize a set to your specifications.


No Minimum Order Quantity


Strong Customization Capability

Fast Lead Time: 2-3 working days

100% On-Time S&E Guarantee



How long do the neon signs typically last?
The longevity of our neon signs can be influenced by their frequency of use and the level of maintenance provided, with a typical lifespan ranging between 10 to 20 years. In order to ensure the extended longevity of your hamburger neon sign, it is imperative to provide adequate care and maintenance.
Can I customize the design of my neon food sign?
Yes, we provide an array of personalized options for our neon food signage. Please do not hesitate to reach out to us to deliberate on your particular design requisites. We will collaborate with you to fashion a one-of-a-kind and visually striking sign that accurately embodies your brand and aesthetic.
Are the neon signs energy-efficient?
Yes, LED neon signs exhibit a high level of energy efficiency and possess minimal power consumption in comparison to the conventional glass neon lighting. In addition, they produce negligible amounts of heat, rendering them a prudent and secure option for utilization both indoors and outdoors.
How do I install the neon sign?
Our neon signs are readily deployable and arrive with all the necessary components to initiate use. Effortlessly affix the sign to a level plane and connect it to a power source via an electrical outlet.
Can I use the neon sign outdoors?
Yes, our neon commercial signage is well-suited for utilization outdoors and has been engineered to endure the elements. Nevertheless, we advise situating the sign in a covered or sheltered locale to shield it from severe weather circumstances.
Do you offer a warranty on your neon signs?
Yes, we provide a one-year warranty for all of our neon signs. If any complications arise with regard to the sign during the stipulated time frame, we implore you to promptly communicate with us. We will be more than pleased to offer our support and services.