Scorpio Neon Sign
— Scorpio Neon Sign: Symbolize the Scorpion's Energy and Passion in Your Space
Illuminate your living environment through the acquisition of a captivating Scorpio neon sign, which embodies the essence of intensity and mystery characteristic of this enigmatic zodiac sign. The sign also radiates the passion and transformation associated with Scorpio, thereby adding a mystical touch to your space. This alluring symbol is particularly ideal for individuals who are enthusiasts of astrology and those with a penchant for unique home decor.
Quick Details
Material: LED Neon Tube
Base Board Material: 5mm transparent or black acrylic/metal base
Backboard Type: Square/cut by shape/ invisible Backboard
Neon Colors: Yellow, Orange, Red, Blue, Green, Pink, Purple, White, etc
Neon Tube: 6mm, 8mm, 10mm, 15mm (RGB)
Operate Voltage: 12V
Plug: US, UK, AU, EU Plug
Life Span: More than 50000 hours
Get In Touch With Us
Quick Details
Material: LED Neon Tube
Base Board Material: 5mm transparent or black acrylic/metal base
Backboard Type: Square/cut by shape/ invisible Backboard
Neon Colors: Yellow, Orange, Red, Blue, Green, Pink, Purple, White, etc
Neon Tube: 6mm, 8mm, 10mm, 15mm (RGB)
Operate Voltage: 12V
Plug: US, UK, AU, EU Plug
Life Span: More than 50000 hours
Scorpio Neon Sign Product Description
The Scorpio Neon Sign is a decorative sign that employs neon lighting technology to showcase the zodiac sign of Scorpio. Typically, LED neon tubing is utilized in the creation of this sign, which exudes a vibrant and colorful glow when illuminated. The Scorpio zodiac sign is symbolized by the scorpion emblem, which often serves as the primary design component of the Scorpio Neon Sign. The scorpion symbol is renowned for its distinctive shape and attributes, including its curvaceous tail and pincers.
Scorpio, as one of the twelve astrological signs within the zodiacal framework, is representative of individuals born between the temporal confines of October 23 and November 21. Occupying the eighth position within the zodiac, Scorpio is inextricably associated with the elemental domain of water. Scorpio is characterized by the scorpion, a creature known for its enigmatic and intense nature.
In the domain of astrology, Scorpio is commonly linked with characteristics such as passion, perseverance, resourcefulness, and intensity. It is believed that Scorpios possess a penchant for profound contemplation, heightened intuition, and acute emotional discernment. Characterized by their formidable determination, they are often depicted as being enigmatic and intense.
The Scorpio zodiac sign has its origins deeply embedded in the antiquity of Babylonian and Greek societies. During that era, individuals possessing expertise in the domains of astronomy and astrology committed themselves to the meticulous examination of celestial entities. Through their extensive knowledge and understanding, these individuals attributed unique and specific implications to a wide array of constellations.
The Babylonians, who were pioneers in the realm of astrology around 2000 BCE, identified the constellation Scorpius as a scorpion owing to its distinctive shape that bears a resemblance to a scorpion with a curved tail. They established a correlation between this constellation and the duration of the year when the Sun seemed to transit through it, specifically during the months of October and November.
In due course, the Greeks adopted the Babylonian zodiac system and integrated it into their own mythology. They acknowledged the constellation Scorpius as a scorpion and associated it with the narrative of Orion the Hunter, a significant figure in Greek mythology. According to the mythological account, it is widely accepted that Orion, a highly prominent character in ancient Greek mythology, met his ultimate fate subsequent to being stung by a scorpion. Subsequently, in order to immortalize both Orion and the scorpion, the gods transformed them into constellations that are visible among the stars.
The astrological sign Scorpio is commonly associated with the ruling planets Mars and Pluto. Furthermore, it is linked to the house of transformation and regeneration in astrology. In contemporary astrological practice, Scorpio is believed to be a sign that represents transformation, sexuality, power, and deep emotional connections. The aforementioned symbol is commonly employed in astrological practices such as horoscopes, birth charts, and other readings in order to provide illumination on one's distinct personality traits, behavioral tendencies, and potential future life events.
Today, the Scorpio Neon Signs are frequently employed within household ornamentation, astrology-themed environments, or as customized presents for astrology devotees. These signs are typically fashioned with superior LED neon tubing, which is proficient in energy consumption, resilient, and secure for indoor implementation. The design and size of the Scorpio Neon Signs may deviate depending on the producer or vendor, although they frequently showcase the unmistakable scorpion emblem that is linked with the Scorpio zodiac symbol.
Illuminate your environment with the captivating vitality of Scorpio through our mesmerizing Scorpio Neon Sign. This exceptional and remarkable neon sign highlights the iconic symbol of the Scorpio zodiac sign, signifying the intensity, passion, and enigma related to this mysterious sign.
Our Scorpio Neon Sign is produced with top-notch LED neon tubing, emitting a captivating radiance that will augment a hint of mystique and charisma to any area. Whether you are an astrology connoisseur, a Scorpio individual, or merely appreciate the transformative vigor of this potent zodiac sign, our Scorpio Neon Sign is an impeccable supplement to your household, workspace, or special occasion decor.
The Scorpio Neon Sign, which we have devised, has been strategically engineered to facilitate effortless installation, thanks to the provision of pre-drilled holes and lucid installation guidelines. This multi-purpose adornment can be suspended on a wall, showcased on a shelf, or affixed to any even surface, thereby enhancing its versatility and visual appeal.
Our Scorpio Neon Sign is not only an aesthetically pleasing decorative item but also an energy-efficient and long-lasting product, boasting a continuous operating span of 50,000+ hours. It's eco-friendly components and low heat emission render it a safe and sustainable option for sustained usage in any given space.
Make a daring declaration through the implementation of your decor and welcome the enigmatic essence of Scorpio with our enchanting Scorpio Neon Sign. Ideally suited for astrological enthusiasts, individuals who value distinct and significant decor, or anyone seeking to bestow a sense of fascination upon their surroundings. Do not hesitate to place your order and allow the enthralling luminosity of Scorpio to illuminate your universe.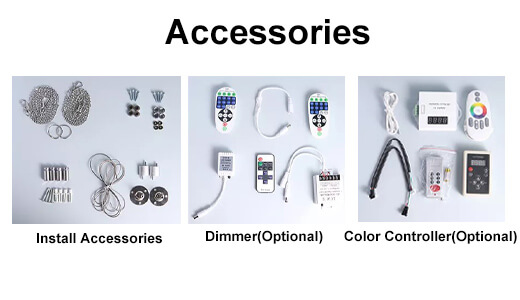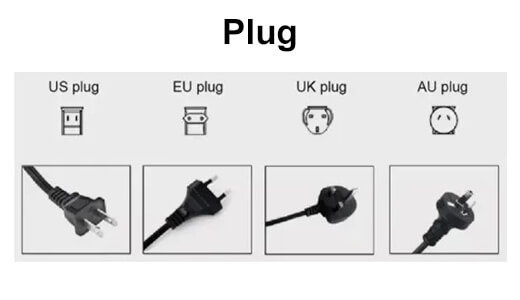 Quanzhou BgNeon Industrial Co., Ltd. is one of the largest manufacturers and exporters of LED neon signs in China. We have devoted ourselves to the conception, evolution, and fabrication of LED neon signs. Our merchandise is of superior caliber, economically priced, expeditiously delivered, energy-conserving, and ecologically sustainable. We are equipped to generate a collection for you, without any minimum requisites.


No Minimum Order Quantity


Strong Customization Capability

Fast Lead Time: 2-3 working days

100% On-Time S&E Guarantee



How is this Neon Sign powered?
The Neon Sign, utilized for illumination, is energized by a customary AC power adapter that is provided as part of the package. Merely affix it to a standard electrical outlet to activate the sign.
How big is this Neon Sign?
The dimensions of all of our neon signs are subject to customization, with the ability to accommodate any size to suit your needs.
Can this Neon Sign be hung on the wall?
Yes, the Neon Sign which we have developed has been intentionally crafted for convenient wall-mounting. The sign is equipped with pre-drilled holes and accompanied by lucid installation instructions. Further, it possesses the potentiality of being exhibited on a ledge or attached to any even plane.
What material is this Neon Sign made of?
The Neon Sign that we offer is constructed using top-notch LED neon tubing, renowned for its resilience and efficiency in power consumption. In addition to its impressive performance capabilities, it also produces minimal heat emissions, while being exceptionally eco-friendly.
Is this Neon Sign safe for prolonged use?
Yes, our Neon Sign's prolonged use is secure due to its low heat output and environmentally friendly materials. Notwithstanding, it is strongly recommended to strictly comply with our prescribed guidelines in order to prevent the sign from being unattended for prolonged durations.
How long is the lifespan of this Neon Sign?
The product description notes that our Neon Sign boasts a significant lifespan of over 50,000 hours of uninterrupted usage. As a result, it is an enduring and persistent decorative element.
Is this Neon Sign suitable for gifting?
Yes, this particular Neon Sign is a distinctive and significant offering for aficionados of astrology, enthusiasts of Scorpio, or any individual who has a penchant for captivating and visually appealing decorations.
Can I return or exchange this Neon Sign?
Kindly communicate with us to acquire more information regarding the returns and exchanges of this Neon Sign. It is essential to note that the policies may differ depending on the regulations of our store.
Can this Neon Sign be customized?
Yes, we offer bespoke services for the production of neon signs. Please feel free to reach out to us without any hesitation, should you require any additional information or details with respect to customization choices.