Libra Neon Sign
— Illuminate Your Space with Libra Energy – Shop Stunning Libra Neon Sign Now
Elevate the aesthetic of your interior and foster a congruous ambiance by procuring our Libra Neon Sign. This sign showcases the iconic Libra symbol in resplendent neon, rendering it ideal for aficionados of astrology and individuals who aspire to achieve equilibrium and serenity within their surroundings. The emblematic splendor of the Libra symbol radiates in vibrant neon, rendering it an exquisite augmentation to any living space. Waste no time and indulge in the infusion of Libra energy within your abode by acquiring this sign.
Quick Details
Material: LED Neon Tube
Base Board Material: 5mm transparent or black acrylic/metal base
Backboard Type: Square/cut by shape/ invisible Backboard
Neon Colors: Yellow, Orange, Red, Blue, Green, Pink, Purple, White, etc
Neon Tube: 6mm, 8mm, 10mm, 15mm (RGB)
Operate Voltage: 12V
Plug: US, UK, AU, EU Plug
Life Span: More than 50000 hours
Get In Touch With Us
Quick Details
Material: LED Neon Tube
Base Board Material: 5mm transparent or black acrylic/metal base
Backboard Type: Square/cut by shape/ invisible Backboard
Neon Colors: Yellow, Orange, Red, Blue, Green, Pink, Purple, White, etc
Neon Tube: 6mm, 8mm, 10mm, 15mm (RGB)
Operate Voltage: 12V
Plug: US, UK, AU, EU Plug
Life Span: More than 50000 hours
Merry Christmas Neon Signs Product Description
The Libra Neon Sign is a luminous embellishment that showcases the astrological manifestation of Libra, epitomized by the symbol of the Scales. In general, this product is fashioned through the utilization of LED neon lights, which are renowned for their flexibility, resilience, and energy-conserving attributes, rendering them eminently suitable for the production of distinctive and arresting signage.
The astrological sign of Libra, characterized by the symbol of the Scales, has roots in ancient Babylonian astrology where it was known as the "Claw of the Scorpion". The constellation of Libra holds the seventh position in the zodiac and is linked with the autumnal equinox, a time of equal day and night length, generally observed in the northern hemisphere around September 23. Libra embodies traits such as balance, harmony, fairness, and social grace. The term "Libra" is rooted in the Latin word for scales, thus emphasizing its connection with balance and justice.
Individuals who are born under the astrological sign of Libra, encompassing the period of September 23rd to October 22nd, are frequently correlated with the possession of certain characteristics, namely, diplomacy, charm, and an inclination towards fostering harmonious bonds. Libra is linked to the element of Air and is governed by the planet Venus, which is associated with affection, elegance, and aesthetics. Librans are often viewed as peacemakers and diplomatic individuals who delight in socializing and pursuing balance across all facets of existence. Within the realm of astrological inquiry, the categorization of Libra as a cardinal sign holds particular import, as it is closely linked with the characteristics of guidance, proactivity, and dynamism.
The notion of zodiac neon signs has undergone a transformation rooted in the astrological convictions and symbolism attributed to each zodiac sign. The deployment of neon lights in signage and decor has facilitated the communication of these traits in a distinctive and captivating manner. The roots of the Libra Neon Sign can be traced back to the prevalence of zodiacal decor, the enthusiasm of astrological aficionados, and the admiration for the aesthetic allure of neon lights.
The addition of our captivating Libra Neon Sign has the potential to elevate the aesthetic appeal of your surroundings. This particular sign has been specially designed with the intention of catering to individuals with an interest in astrology and those who value balance and harmony. The mesmerizing neon illumination of the iconic Libra symbol featured in this sign is sure to captivate the onlooker. Moreover, the complex artistry and scrupulous focus on minutiae that have been applied in the construction of this signage render it an unparalleled and consequential augmentation to any domicile, corporate, or enterprising milieu.
The emblematic Libra symbol, depicted by the scales, embodies a powerful manifestation of balance, objectivity, and harmony. The Libra Neon Sign we offer exhibits the essence of this astral sign through its graceful contours and alluring radiance. Crafted from superior quality materials and designed for durability, this sign presents a versatile disposition for any setting, both indoor and outdoor. It is deemed as an optimal selection for a diverse array of settings.
The Libra Neon Sign is an exceptional article that is capable of effortlessly seizing attention and serving as a focal point in any given space. Its aptitude to introduce elegance to a household, create a congruous ambiance in a corporate setting, or be presented as a present to a Libra member in an individual's life guarantees a durable impact.
This particular signage not only boasts of an aesthetically pleasing design but it is also characterized by its energy-saving and cost-efficient features, rendering it a highly coveted and eco-friendly alternative among consumers. The installation process is made even more convenient with the inclusion of accompanying materials such as screws, adapters, power plugs, and lanyards, which offer ease of use for the end user. Notably, this signage is further fortified by our 1-year warranty, ensuring the utmost satisfaction and peace of mind for our esteemed clientele.
Elevate your surroundings with the aesthetically pleasing and symbolically rich representation of Libra through our captivating Libra Neon Sign. Peruse our selection and elevate your decor with this exquisite work of art.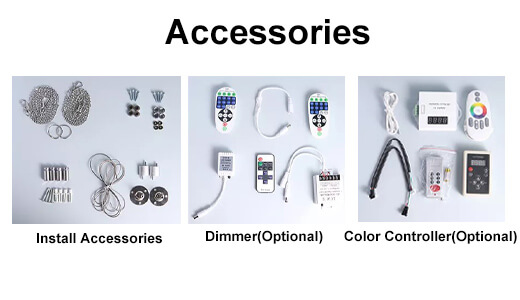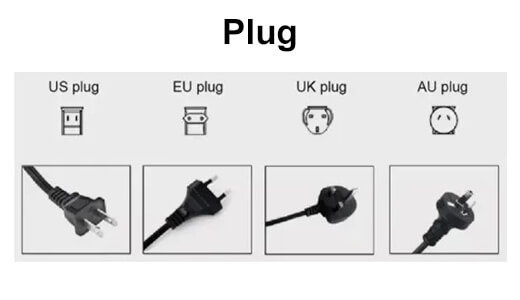 Quanzhou BgNeon Industrial Co., Ltd. is one of the largest manufacturers and exporters of LED neon signs in China. Our firm commitment is towards the generation, progress, and production of luminous signage employing light-emitting diodes (LEDs) as a substitute for neon. Our merchandise boasts excellence in caliber, affordability, expeditiousness, energy efficiency, and ecological consciousness. We offer the convenience of no minimum requisites, and can cater to requests for any quantity.


No Minimum Order Quantity


Strong Customization Capability

Fast Lead Time: 2-3 working days

100% On-Time S&E Guarantee



What are the dimensions of this Neon Sign?
The capacity to personalize the proportions of our luminous signage affords an occasion to meticulously arrange any magnitude to suit the spatial necessities of the ultimate consumer.
Can this Neon Sign be used outdoors?
Yes, the development of the Neon Sign has been executed with utmost consideration, guaranteeing its aptness for both indoor and outdoor environments. This quality endows it with an exceptional versatility and adaptability as a signage alternative, capable of accommodating a wide gamut of spatial contexts.
How is the Neon Sign powered?
Our neon signs are illuminated by utilizing energy-efficient LED lights. Furthermore, a power adapter is supplied for the purpose of conveniently establishing a connection to an electrical receptacle that falls within the voltage range of 100V to 240V, thereby guaranteeing the smooth and uninterrupted functioning of the aforementioned device.
Is this Neon Sign safe to use?
Yes, the utilization of our Neon Sign has been deemed safe, as it has been manufactured using materials of the highest quality and utilizes low-voltage LED lights. This ensures the safeguarding of both adult individuals and juveniles who may come into contact with the product.
Is this Neon Sign easy to install?
Yes, the installation process of the Libra Neon Sign is facilitated by the provision of all the necessary installation accessories along with clear and concise instructions, ensuring a seamless and unobstructed setup procedure.
Can I customize the Libra Neon Sign?
Yes, we offer a broad spectrum of customized alternatives and extend a cordial invitation to you to contact us for additional particulars and facts.
Is this Neon Sign a good gift for someone born under the Libra zodiac sign?
Undeniably, the Libra Neon Sign that we provide manifests itself as a thoughtful and incomparable present for those who are born under the Libra astrological sign or possess a penchant for astrology and its emblematic connotations. This visually appealing and functional supplement to one's individual area is guaranteed to enrich its atmosphere.
Does this Neon Sign come with a warranty?
Yes, our Neon Sign is accompanied by a one-year warranty, which serves as a testament to our steadfast commitment to upholding the highest standards of quality. Our product serves as an authentic manifestation of our unwavering commitment to achieving superiority, and we remain resolute in our endeavor to ensure complete satisfaction for our clientele.