Leo Neon Sign | Customizable Zodiac LED Neon Light Symbol
— Leo Zodiac Sign in Lights: Get Your Leo Neon Sign Today!
Elevate your environment through the acquisition of a Leo Neon Sign, which is highly efficacious in capturing the dynamic and aesthetically pleasing energy of the Leo zodiac. This sign serves as a representation of confidence, power, and passion, and its unparalleled design and potent symbolism render it the ideal choice for astrology aficionados and individuals who embrace their inner lion. Enliven your abode or establishment with sophistication and panache. Place your order today!
Quick Details
Material: LED Neon Tube
Base Board Material: 5mm transparent or black acrylic/metal base
Backboard Type: Square/cut by shape/ invisible Backboard
Neon Colors: Yellow, Orange, Red, Blue, Green, Pink, Purple, White, etc
Neon Tube: 6mm, 8mm, 10mm, 15mm (RGB)
Operate Voltage: 12V
Plug: US, UK, AU, EU Plug
Life Span: More than 50000 hours
Get In Touch With Us
Quick Details
Material: LED Neon Tube
Base Board Material: 5mm transparent or black acrylic/metal base
Backboard Type: Square/cut by shape/ invisible Backboard
Neon Colors: Yellow, Orange, Red, Blue, Green, Pink, Purple, White, etc
Neon Tube: 6mm, 8mm, 10mm, 15mm (RGB)
Operate Voltage: 12V
Plug: US, UK, AU, EU Plug
Life Span: More than 50000 hours
Leo Neon Sign Product Description
The Leo Neon Sign is a distinctive and captivating piece of decorative illumination that features the lion symbol, which is correlated with the astrological sign of Leo. The sign usually employs LED neon tubes to produce the Leo symbol, which radiates brightly when energized, creating a captivating visual spectacle. The Leo Neon Sign is intended to epitomize the characteristics and symbolism of the Leo zodiac sign, such as fortitude, bravery, leadership, and self-assurance.
Leo is a member of the twelve astrological zodiac signs and its representation is that of the lion emblem. It is associated with the Leo constellation, which means "lion" in Latin. It is the fifth sign in the zodiac rotation and is connected with the fire element. Leo is governed by the Sun and is renowned for their audacity, self-assurance, and leadership attributes.
The lion has been historically associated with kingship, power, and nobility in various cultures. This association is reflected in the symbolism of the Leo zodiac sign. In ancient Babylonian and Egyptian astrology, the lion was linked with the Sun, a celestial body considered powerful and regal. The lion was also associated with the king who was believed to rule with strength, courage, and authority, traits that are commonly attributed to the Leo zodiac sign.
Individuals born under the Leo zodiac sign, spanning from July 23 – August 22, are often characterized as courageous, ambitious, and self-assured. Their natural charisma and ability to command attention make them natural-born leaders. Leos are also renowned for their creativity, generosity, and warmth, and frequently possess a strong sense of pride and loyalty.
In the field of astrology, the zodiac sign Leo is frequently linked with the fire element, symbolizing fervor, liveliness, and ingenuity. Those who fall under this sign are frequently perceived as individuals possessing dynamic and enthusiastic qualities who fearlessly pursue their aspirations with unwavering determination. A notable characteristic of Leos is their fondness for attracting attention and admiration, often basking in the limelight.
Individuals born under the astrological constellation of Leo have been noted to exhibit a predilection towards cultivating harmonious relationships with their fire sign counterparts, namely Aries and Sagittarius. Furthermore, Leos have also been found to share favorable compatibility with air signs such as Gemini and Libra. The Sun serves as their ruling planet, embodying vitality, self-expression, and creativity, which are often mirrored in the personality traits of those born into the Leo zodiac sign.
Leo is commonly acknowledged to be a zodiacal symbol that emanates a sense of optimism and vigor and is linked to qualities of guidance, assurance, and ingenuity. The Leo zodiac sign is frequently linked to the astrological emblem of the lion, which embodies traits such as fortitude, bravery, and nobility.
In present-day society, there has been a surge in the employment of neon signage to depict astrological and zodiac-inspired themes, which is viewed as a pioneering and imaginative means of conveying one's astrological symbol. The Leo Neon Sign has been crafted to encapsulate the quintessence of the Leo zodiac energy and serves as a decorative ornament in various settings, including homes, offices, and other spaces, highlighting one's fondness for astrology or as a thoughtful gift for individuals born under the Leo sign or astrology enthusiasts. It provides a touch of individuality and elegance to any environment while acting as a visual representation of the Leo zodiac sign's attributes and symbolism.
Indulge in a heightened spatial experience with the mesmerizing radiance emanated by our Leo Neon Sign. This extraordinary LED neon sign is meticulously fashioned to encapsulate the quintessence of the Leo zodiac, renowned for its self-assurance, supremacy, and ardor. The majestic lion emblem embodies dominance and charm, rendering it an impeccable decor preference for astrology devotees, Leo-born individuals, or anyone who embraces their inner leonine traits.
Exquisitely crafted with top-tier quality materials, our Leo Neon Sign boasts a vibrant and enthralling luminescence that confers a touch of refinement and elegance to any room. The neon sign is affixed to a lucid acrylic substrate, thereby facilitating effortless wall-hanging or tabletop exhibition.
Our Leo Neon Sign offers a range of color options to customize the appearance to match your personal taste or room decor, while being available in a variety of dimensions. This product is equipped with a power cord and an easily operated on/off switch for your convenience.
Our Leo Neon Sign is an excellent selection for those looking to enhance their home, office, or event space. Furthermore, it is a distinctive and significant present for individuals born under the Leo zodiac sign, astrology enthusiasts, or anyone seeking to incorporate Leo energy into their surroundings.
Embrace the potent vitality of the Leo astrological sign by acquiring our exquisite Leo Neon Sign, and give voice to your innate lion-like qualities with a sense of veritable pride. Obtain yours today and saturate your surroundings with the resonant vibrations of Leo.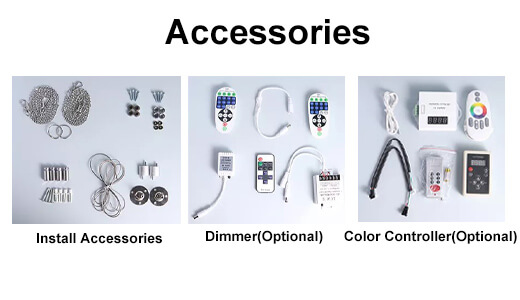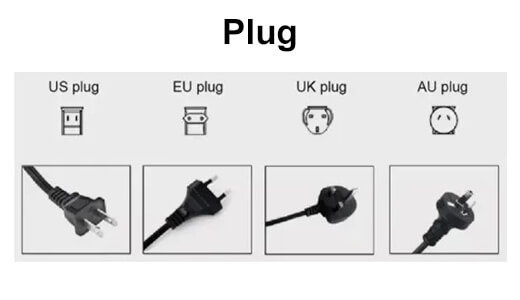 Quanzhou BgNeon Industrial Co., Ltd. is one of the largest manufacturers and exporters of LED neon signs in China. Our organization is dedicated to the creation, advancement, and manufacturing of LED neon signage. Our merchandise is of superior craftsmanship, competitively priced, promptly delivered, energy-efficient, and ecologically conscientious. We provide the convenience of producing a customized set without any minimum order requirement.


No Minimum Order Quantity


Strong Customization Capability

Fast Lead Time: 2-3 working days

100% On-Time S&E Guarantee



What color options are available for this Neon Sign?
The Neon Sign available to us is presented in a plethora of colors, allowing for a personalized approach in order to create a cohesive aesthetic that is reflective of one's individual preferences or the atmosphere of one's abode.
What size is this Neon Sign?
The neon signs which are at our disposal are amenable to customization in the context of dimensions, thereby rendering them adaptable to any specific space that you may necessitate.
How long does this Neon Sign last?
The employment of LED lights in the Neon Sign reveals a remarkable degree of durability, given that these lights possess the ability to maintain uninterrupted functionality for more than 50,000 hours and can often persist for multiple years.
Can I use this Neon Sign for outdoor use?
Yes, we provide neon signs that are suitable for integration in exterior environments. It is highly advisable that a dialogue with our esteemed customer service representative takes place prior to initiating the procurement procedure.
Is this Neon Sign a good gift for Leo-born individuals?
Yes, the Leo Neon Sign presents a remarkable and noteworthy gift option for individuals whose date of birth coincides with the Leo zodiac sign or for those who hold a profound connection to the Leo astrological energy.
Is this Neon Sign safe to use?
Yes, the Neon Sign that has been devised effectively integrates the application of LED lights, which are deemed secure and energy-conserving. Divergent from the customary neon signs, these lights do not emanate heat, thus rendering them highly suitable for prolonged utilization.
Can I customize this Neon Sign with my own design or text?
Yes, we offer a tailor-made service for the Neon Sign, providing a diverse range of customization alternatives. Please do not hesitate to contact us or browse through our custom LED neon signs page to obtain thorough information.
Is this Neon Sign easy to install?
Yes, our Neon Sign is accompanied by a transparent acrylic support and a host of indispensable accessories that serve to expedite the installation process. By simply adhering to the detailed instructions included in the package, a smooth and hassle-free setup can be readily achieved.
Does this Neon Sign come with a warranty?
Yes, our Neon Sign is accompanied by a warranty that endures for a duration of one year, thus effectively guarding against any potential defects that may arise with regards to the product's materials or craftsmanship. We extend a warm invitation to you to kindly contact us if you necessitate further information pertaining to this particular subject matter.