Gemini Neon Sign: Illuminate Your Space with Dual Personality
— Illuminate Your Space with Gemini Neon Sign – Perfect for Quick-Witted and Versatile Souls
Illuminate your spatial environs with the duality of Gemini through the acquisition of our unparalleled Gemini Neon Sign. Infuse your surroundings with a subtle yet distinct touch of charm and versatility, stemming from the playful and multifaceted vibes of Gemini. This offering is particularly ideal for individuals possessing a quick-witted and versatile disposition. Do not hesitate to procure this product and bask in its luminous radiance!
Quick Details
Material: LED Neon Tube
Base Board Material: 5mm transparent or black acrylic/metal base
Backboard Type: Square/cut by shape/ invisible Backboard
Neon Colors: Yellow, Orange, Red, Blue, Green, Pink, Purple, White, etc
Neon Tube: 6mm, 8mm, 10mm, 15mm (RGB)
Operate Voltage: 12V
Plug: US, UK, AU, EU Plug
Life Span: More than 50000 hours
Get In Touch With Us
Quick Details
Material: LED Neon Tube
Base Board Material: 5mm transparent or black acrylic/metal base
Backboard Type: Square/cut by shape/ invisible Backboard
Neon Colors: Yellow, Orange, Red, Blue, Green, Pink, Purple, White, etc
Neon Tube: 6mm, 8mm, 10mm, 15mm (RGB)
Operate Voltage: 12V
Plug: US, UK, AU, EU Plug
Life Span: More than 50000 hours
Gemini Neon Sign Product Description
Gemini Neon Signs are a form of illuminated signs that showcase the zodiac sign of Gemini. This particular zodiac sign is symbolized by the Twins. Typically, these signs are composed of a neon tube or LED strip that is molded into the shape of the Gemini symbol. Furthermore, it is affixed to a source of energy. Once the neon tube or LED strip is activated, it emits an alluring and striking luminosity. This results in a distinctive and visually captivating exhibition. The Gemini Neon Signs have multifaceted uses. They are frequently utilized for ornamental intentions and as a method of individualized manifestation. Furthermore, they can reflect the zodiac sign of Gemini or imbue a space with astrological symbolism.
Gemini, the third astrological zodiac sign, is conventionally linked with individuals born between May 21 and June 20. Its representation is depicted by the symbol of the Twins, which was typically perceived as two human figures holding hands or embracing, reflecting the duality that is frequently attributed to this sign. As an air sign, it is governed by the planet Mercury.
In astrology, Gemini is frequently linked with characteristics such as adaptability, versatility, intelligence, communication skills, curiosity, and sociability. Traits that are well-known among Gemini individuals include their capacity to effortlessly adjust to various circumstances, their quick-wittedness and ingenuity, as well as their affection for communication and social interactions. They are often inquisitive and open-minded, with an ardent interest in learning and acquiring knowledge.
Gemini, which is one of the 12 astrological signs, has been designated as a mutable sign. As such, individuals born under this sign are known for their adaptability and flexibility, often embracing change and variety in their lives. However, they may suffer from indecisiveness on occasion, as they tend to consider multiple perspectives and options.
It is widely posited that the astrological attributes of Gemini exert a profound influence on the disposition, conduct, and happenings in the lives of individuals born under this particular sign. Devotees of astrology may employ the astrological system, comprising Gemini, as a means of self-exploration and comprehending others, as well as a tool for making decisions, scheduling activities, and acquiring perspicacious perspectives on diverse facets of existence.
Today, Gemini Neon Signs are a favored option for individuals looking to add a personal and distinctive touch to their homes, offices, and events. These signs are frequently tailored to reflect the duality, playfulness, and versatility associated with the Gemini zodiac sign, and are available in a variety of colors, fonts, and designs. With their captivating luminosity and artistic allure, Gemini Neon Signs remain a popular choice for those seeking a visually stunning and customizable form of illumination.
Our exclusive Gemini Neon Sign is crafted to enrich your space with the lively and adaptable vibes of the Gemini zodiac sign. Represented by the Twins, Gemini is renowned for its dualistic nature, quick wit, and expressive demeanor. Our neon sign perfectly captures the essence of Gemini with its vibrant and luminous LED lights, which add a touch of enchantment and versatility to any room.
Crafted with superior quality LED lights, the Gemini Neon Sign is an energy-efficient and long-lasting illumination option that does not compromise on safety. The sign boasts a sleek and modern aesthetic design, rendering it an ideal addition to any home, office, or event space.
The Gemini Neon Sign can be customized to suit individual preferences and interior design styles, with an array of sizes, colors, and designs to choose from. The diverse range of contexts in which it may be employed, comprising households, workplaces, pubs, diners, and gatherings, renders it an adaptable and distinctive embellishment. Whether used as a decorative piece, a gift for a Gemini-born individual, or as a statement piece for astrology enthusiasts, the Gemini Neon Sign offers a unique and captivating form of illumination, adding a touch of personality and symbolism to any space.
Our Gemini Neon Sign is equipped with user-friendly installation hardware, enabling effortless mounting on walls, windows, or suspension from ceilings. It is further accompanied by a convenient power cord and an easily controllable on/off switch, allowing for lighting adjustments according to individual preferences.
Whether one identifies as a Gemini or simply admires the multifaceted personality and adaptable characteristic of this astrological symbol, our Gemini Neon Sign is guaranteed to make a bold impression in any given space. Infuse your dwelling, workplace, or gathering with the expressive, charming, and energetic essence of Gemini through our unique Neon Sign. Illuminate your surroundings with the dynamic and playful aura of Gemini, and let your distinctive traits radiate brilliantly!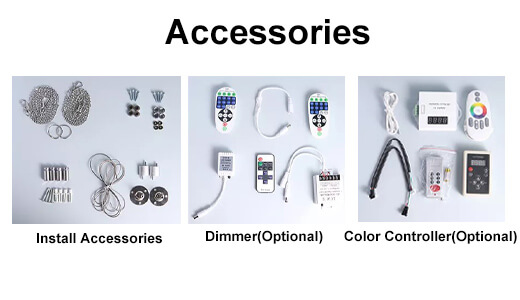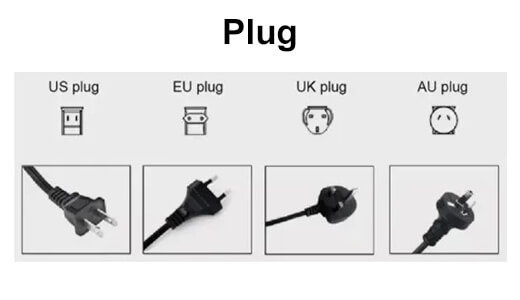 Quanzhou BgNeon Industrial Co., Ltd. is one of the largest manufacturers and exporters of LED neon signs in China. We have a steadfast dedication to the conceptualization, creation, and manufacture of LED neon signs. Our merchandise boasts superior quality, affordable pricing, speedy turnaround, energy efficiency, and eco-friendliness. Our operations entail no minimum order requirement, and we have the capability to produce a set customized to your preferences.


No Minimum Order Quantity


Strong Customization Capability

Fast Lead Time: 2-3 working days

100% On-Time S&E Guarantee



Can I customize the colors of this Neon Sign?
Yes, our Gemini Neon Sign boasts of the capability to be tailored to your unique preferences through a customizable feature. This feature enables the selection of a diverse range of color alternatives that correspond with one's individualized taste and the ambiance of the allocated area. The ordering process is seamless, and you are required to specify your preferred colors. Our team of experts will then create a bespoke Neon Sign that is unique to your specifications.
How do I install the Neon Sign?
Our Neon Sign is equipped with user-friendly mounting hardware, which facilitates a smooth installation process. By merely adhering to the accompanying guidelines, you can affix the sign to your preferred location, be it a wall, window, or ceiling, with utmost security. If there exist any uncertainties or necessitation of further assistance, our customer service representatives are readily accessible to provide aid.
How long does it take to receive my customized Neon Sign?
The duration of production for our bespoke Neon Sign is contingent upon the intricacy of the customization and the magnitude of our prevailing order volume. Ordinarily, the fabrication and dispatch of your individualized Neon Sign necessitate a period of about 1 to 2 weeks. Upon shipment of your order, you will be furnished with a confirmation email that includes pertinent tracking information.
Is this Neon Sign safe to use?
Yes, the Neon Sign has been crafted with the utmost consideration for safety. The employment of energy-efficient LED lights is a prime example of its commitment to this end. These lights are not only cool to the touch but also suitable for prolonged usage, thereby enhancing its safety quotient. Additionally, the sign's low-voltage power adapter is yet another testament to its safe and reliable operation. Nevertheless, akin to any electrical equipment, it is crucial to adhere to the designated directives and protocols in order to guarantee secure utilization.
Can I use the Gemini Neon Sign for outdoor applications?
In an effort to reduce expenses for our clients, the neon signs that are produced by default are exclusively intended for indoor application and are not advised for outdoor use. The sign's integrity and functionality may be compromised as a result of exposure to various outdoor conditions, which may include humidity and extreme temperatures. To ensure its longevity and optimal operation, it is highly recommended to retain the sign in a dry indoor environment.
We further provide exterior waterproof neon signage, albeit at an augmented expense.
Can I return or exchange my customized Neon Sign?
Due to the fact that our Gemini Neon Sign is crafted on an individual basis and tailored to your particular requirements, we regret to inform you that we are unable to accommodate returns or exchanges unless the product is found to be damaged or defective. In the event of such an occurrence, it is recommended that you promptly contact our customer service department within a 48-hour timeframe subsequent to the delivery time. We express our enthusiasm in providing assistance to enable the successful resolution of any challenges that may have arisen.