Aries Neon Sign: The Ultimate Zodiac Décor for Aries-born Individuals
— Aries Neon Sign: Symbolize Your Fiery Personality with Style
Elevate your surroundings with an Aries Neon Sign! Enliven your abode or workplace with this one-of-a-kind zodiac-inspired adornment and infuse your environment with a dash of astrological allure. This self-assured and ardent fire sign embodies the spirited and vibrant essence of Aries, empowering your space with Aries' energy. Ideal for devotees of astrology. Our horoscope signs are completely customizable, so don't wait, start shopping now!
Quick Details
Material: LED Neon Tube
Base Board Material: 5mm transparent or black acrylic/metal base
Backboard Type: Square/cut by shape/ invisible Backboard
Neon Colors: Yellow, Orange, Red, Blue, Green, Pink, Purple, White, etc
Neon Tube: 6mm, 8mm, 10mm, 15mm (RGB)
Operate Voltage: 12V
Plug: US, UK, AU, EU Plug
Life Span: More than 50000 hours
Get In Touch With Us
Quick Details
Material: LED Neon Tube
Base Board Material: 5mm transparent or black acrylic/metal base
Backboard Type: Square/cut by shape/ invisible Backboard
Neon Colors: Yellow, Orange, Red, Blue, Green, Pink, Purple, White, etc
Neon Tube: 6mm, 8mm, 10mm, 15mm (RGB)
Operate Voltage: 12V
Plug: US, UK, AU, EU Plug
Life Span: More than 50000 hours
Aries Neon Sign Product Description
Are you in search of a means to augment the aesthetic appeal and vivacity of your residence or enterprise? Look no further than the Aries Neon Sign! This decorative lighted sign is not only visually stunning, but also holds significant meaning for those born between March 21 and April 19, as it features the symbol of Aries – the zodiac sign associated with this time period.
Crafted with only the highest-quality materials, this sign is sure to impress. The application of LED neon lights in its structure not only guarantees energy efficiency, but also ensures a prolonged and vivid illumination, thereby assuring the longevity and captivating beauty of your signage for a considerable period of time. The clear or colored acrylic casing that outlines the shape of the ram symbol only adds to the sign's already distinctive design, making it a truly one-of-a-kind piece. Don't settle for a boring, run-of-the-mill sign – choose the Aries Neon Sign and make a statement!
The Aries Neon Sign is an absolutely essential decorative piece for any interior decor, whether it be in a home, office, cafe, boutique, or any other commercial setting. It simply must be hung on a prominent wall or displayed on a shelf, as it is the ultimate unique centerpiece that adds an unparalleled touch of astrological flair to any space. The Aries Neon Sign is particularly beloved by those individuals who are truly passionate about astrology or who identify themselves with the remarkable characteristics that are associated with the Aries zodiac sign, such as immense courage, unwavering confidence, and unyielding determination.
Are you prepared to embark on a pioneering journey? Search no further than Aries, the foremost astrological symbol in the zodiac. Born between March 21 and April 19, Aries is a fire sign that is symbolized by the powerful ram. The name "Aries" comes from the Latin word for "ram," which is associated with the Babylonian representation of the constellation as a mighty ram. When you're an Aries, you are ruled by the planet Mars and associated with the element of fire. This element represents energy, action, and passion – all qualities that make Aries a force to be reckoned with. Why accept an average performance when you have the potential to exhibit exemplary leadership as an Aries?
Individuals born under the astrological sign of Aries are reputed for possessing a well-established nature that is both energetic and assertive, as well as courageous. These individuals are often described as exhibiting a plethora of qualities that epitomize boldness, independence, and confidence, in addition to demonstrating a strong desire to assume positions of leadership and take charge. Furthermore, individuals of this sort are frequently recognized for their aspirations, competitiveness, and self-motivation, which is complemented by an inherent predisposition to take measured risks and pursue their objectives with unwavering perseverance.
Furthermore, the zodiacal constellation of Aries is commonly linked to the traits of impulsivity and spontaneity. This phenomenon can be attributed to the proclivity towards impulsive and at times, impatient behavior that characterizes individuals born under this specific astrological sign. They are often viewed as being direct and straightforward in their communication, and may possess a quick temper, but also exhibit a rapid ability to forgive and forget.
In the realm of relationships, individuals belonging to the Aries zodiac sign are often characterized as being fervent and sentimental, displaying a marked proclivity towards independence and self-determination. They may exhibit a predilection towards undertaking daring endeavors, and may seek out partners who are equally resolute and goal-oriented.
In the broader context, Aries is widely regarded as a dynamic and spirited symbol, embodying traits such as leadership, bravery, and perseverance. Those who are born under the auspices of the Aries sign are frequently viewed as pioneers, enthusiastic about embracing novel challenges and making a significant impression on society.
The utilization of neon signs in designs that are astrology-themed, such as the Aries Neon Sign, presumably emerged as an innovative and exceptional method to integrate zodiac signs into interior decoration. As astrology garnered widespread interest and popularity, integrating zodiac signs into neon signage became a fashionable and significant way to display one's astrological pride.
At present, neon signs are extensively utilized for commercial and personal objectives, which include advertising, interior decoration, events, and more. The Aries Neon Sign, together with other neon signs that are zodiac-themed, has turned into a prevalent selection for individuals who desire to incorporate a touch of personality and style into their space, whilst showcasing their astrological sign in a visually enticing manner.
Our Aries Neon Sign is an exceptional amalgamation of astrological principles and contemporary aesthetics. This captivating neon sign prominently displays the symbol of Aries, a fire sign renowned for its audacity and fervor, rendering it the quintessential complement to your household or commercial embellishments.
Meticulously crafted with superior-grade LED bulbs, this neon sign is ingeniously engineered to emanate an effervescent and far-reaching luminosity. The LED bulbs are remarkably energy-efficient, guaranteeing that your Aries Neon Sign will radiate brilliantly for prolonged periods without consuming an excessive amount of electricity.
The Aries Neon Sign offers customization in size to enhance any given space. It can be conveniently mounted on a wall, placed on a shelf, or used as a distinctive centerpiece, providing endless possibilities. Its contemporary and polished design seamlessly complements diverse interior styles, thereby adding a distinctive touch of personality and elegance to your surroundings.
Not just an exquisite piece of decor, the Aries Neon Sign also embodies the Aries zodiac sign, symbolizing its essence. As the initial symbol of the astrological cycle, Aries is distinguished by attributes of valor, confidence, and tenacity. This LED neon sign serves as a potent emblem for those born under the Aries sign, inspiring them to embrace their passionate spirit and strive for excellence.
Whether one is an avid follower of Aries astrology or simply searching for a distinctive and significant decorative piece, the Aries Neon Sign is an impeccable option. Enhance one's physical environment with its resplendent aura and display one's astrological devotion. Acquire the Aries Neon Sign today and allow its captivating elegance to illuminate one's surroundings.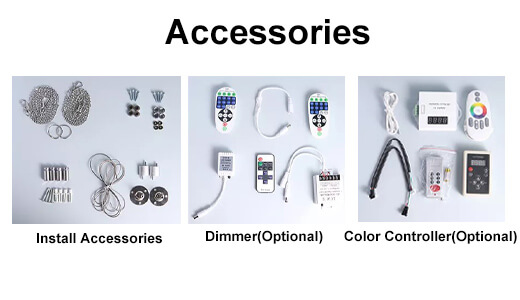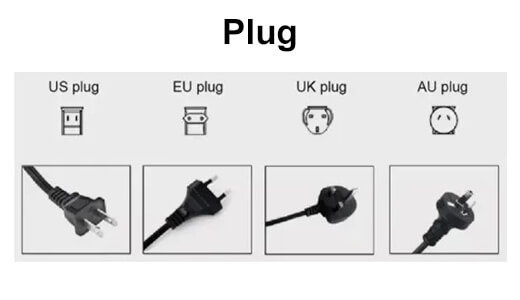 Quanzhou BgNeon Industrial Co., Ltd. is one of the largest manufacturers and exporters of LED neon signs in China. We hold an unwavering dedication to the conception, evolution, and fabrication of LED neon signage. Our merchandise boasts exceptional caliber, affordability, expedient turnaround times, energy efficiency, and eco-friendliness. Furthermore, we impose no minimum order quantity and are equipped to produce a customized set for your needs.


No Minimum Order Quantity


Strong Customization Capability

Fast Lead Time: 2-3 working days

100% On-Time S&E Guarantee



What size is the Neon Sign?
Our neon signs are produced based on individual order requests, affording you the opportunity to tailor them to your preferred size.
Is the Neon Sign easy to install?
Yes, our Neon Sign is accompanied by installation instructions that are easy to follow, thereby simplifying the process of setting it up and allowing for its enjoyment in your designated space.
How can I display the Neon Sign?
The Aries Neon Sign that we offer demonstrates a high degree of versatility, and can be exhibited in a multitude of manners. This includes being suspended from a wall, showcased upon a shelf, or even employed as a one-of-a-kind centerpiece.
What material is the Neon Sign made of?
The Neon Sign in our possession is constituted of premium-grade LED lights that exhibit energy efficiency and are brilliantly crafted to radiate an enduring and vivid glare.
Is the Neon Sign suitable for outdoor use?
Our establishment offers an array of neon signs, categorized as either indoor or outdoor. It is of paramount importance that one chooses the alternative that is most suitable for their distinct situation.
How long do the LED lights in the Neon Sign last?
The LED luminaires incorporated into the Neon Sign have been engineered to exhibit high durability, with an approximate operational longevity of 50,000 hours of uninterrupted utilization.
Can I use this Neon Sign in a commercial setting?
Yes, our Neon Sign has the potential to serve as a valuable addition to a variety of commercial settings, including but not limited to offices, cafes, and boutiques. Its unique and visually striking aesthetic qualities make it a prime option for enhancing the overall decor of such establishments.
Is this Neon Sign a good gift for Aries-born individuals?
Yes, our Aries Neon Sign embodies a profound and contemplative offering for those individuals who have been born under the Aries zodiac sign, as it embodies the quintessential characteristics and attributes associated with their astrological sign.