Get into the Halloween Spirit with a Black Cat Neon Sign
— Get Your Room Ready for Halloween with a Black Cat Neon Sign
Indulge in the ambiance of Halloween by adorning your abode or workspace with a black cat neon sign. Our neon signs, renowned for their superior quality, are guaranteed to instill an eerie vibe. They are crafted from sturdy materials and outfitted with enduring LED lights that create a luminous spectacle. Peruse our selection and procure the ideal embellishment for your interior design.
Quick Details
Material: LED Neon Tube
Base Board Material: 5mm transparent or black acrylic/metal base
Backboard Type: Square/cut by shape/ invisible Backboard
Neon Colors: Yellow, Orange, Red, Blue, Green, Pink, Purple, White, etc
Neon Tube: 6mm, 8mm, 10mm, 15mm (RGB)
Operate Voltage: 12V
Plug: US, UK, AU, EU Plug
Life Span: More than 50000 hours
Get In Touch With Us
Quick Details
Material: LED Neon Tube
Base Board Material: 5mm transparent or black acrylic/metal base
Backboard Type: Square/cut by shape/ invisible Backboard
Neon Colors: Yellow, Orange, Red, Blue, Green, Pink, Purple, White, etc
Neon Tube: 6mm, 8mm, 10mm, 15mm (RGB)
Operate Voltage: 12V
Plug: US, UK, AU, EU Plug
Life Span: More than 50000 hours
Black Cat Neon Sign Product Description
Our remarkable Neon Sign featuring a Black Cat is a superb addition to any residential, commercial, or professional setting. Our premium neon signs are expertly crafted with enduring materials and long-lasting LED lighting, rendering them a dependable and captivating decorative element that will illuminate any space.
For centuries, the black cat has been linked with Halloween, and its association with the holiday may have origins in ancient Celtic and Norse customs. During the festivities of Samhain, which signaled the denouement of the harvest season, the Celtic people subscribed to the notion that the partition separating the living from the deceased was tenuous and that phantoms had the capacity to traverse into the domain of the living. Black cats were deemed to be mystical and potent creatures capable of communicating with these spirits.
In Norse mythology, the enchantress Freyja was reputed to traverse in a chariot drawn by two ebony felines and was linked with the supernatural and incantations. This liaison with the paranormal plausibly contributed to the feline's association with the Halloween festivities.
During the medieval epoch, the ebony feline was affiliated with witchcraft and was frequently targeted alongside the alleged sorceresses. This affiliation persisted into the contemporary era, and the ebony feline remains a prevalent Halloween emblem to date. It is frequently incorporated into adornments, attires, and other Halloween-themed paraphernalia, and is extensively acknowledged as a legendary constituent of the holiday.
Since the advent of the 20th century, neon signs have amassed a following as a means of promotion and aesthetic expression. They have achieved broad usage in commercial establishments, such as storefronts and bars, to construct visually appealing showcases. Lately, there has been an ascendant tendency of adopting neon signs as ornamental accents within residential spaces and other settings, with an extensive assortment of designs procurable to suit disparate predilections.
The origin of the black cat neon sign can be traced back to the long-established connection between black cats and Halloween. The surge in popularity of Halloween-inspired embellishments has correspondingly escalated the requisition for black feline neon signage. These signs provide an elegant and enthralling approach to integrating this emblematic symbol into domiciliary ornamentation.
Black feline neon signage is commonly crafted using high-quality LED lights that furnish a luminous and vivid exhibition that can be readily tailored to adapt to diverse surroundings and dispositions. With their polished and contemporary facade, black feline neon signs are a prevalent preference for proprietors and enterprises who aspire to append a hint of refinement and individuality to their area.
Our black feline neon sign showcases a chic feline design that augments an element of inscrutability and good fortune to your embellishment. Whether you are an aficionado of felines, a Halloween enthusiast, or merely seeking to elevate your site, this signage is the ideal selection. The signage is effortless to mount, with a plug-and-play configuration that authorizes you to situate it in any spot you prefer.
Our Black Cat Neon Sign boasts a vibrant and mesmerizing glow, thereby making it an impressive and statement-making addition to any room. It is an ideal gift for individuals seeking to infuse their space with personality and charm.
Therefore, we urge you to peruse our collection without delay and introduce an element of enigma and auspiciousness to your decor through the acquisition of our Black Cat Neon Sign.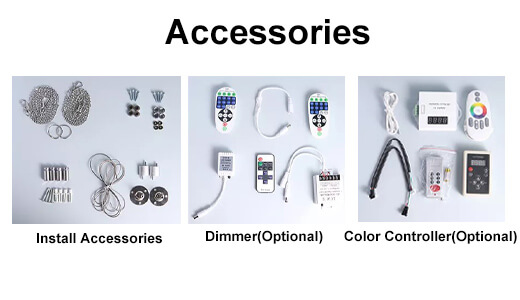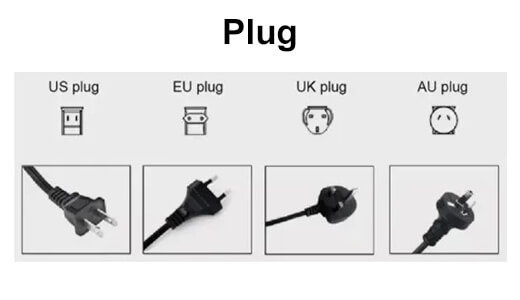 Quanzhou BgNeon Industrial Co., Ltd. is one of the largest manufacturers and exporters of LED neon signs in China. Our organization is dedicated to the creation, advancement, and manufacture of LED neon signage. Our merchandise exhibits exceptional standards in terms of quality, affordability, swift delivery, energy efficiency, and eco-friendliness. We have no minimum order quantity and can produce a set for you.


No Minimum Order Quantity


Strong Customization Capability

Fast Lead Time: 2-3 working days

100% On-Time S&E Guarantee



How big is the Neon Sign?
All of the neon signs offered by our establishment have the capability to be tailored to suit the specifications of our esteemed clientele. It is worthy to note that the majority of our customers tend to personalize the length of the signs, opting for sizes ranging from 10 to 36 inches. However, it is imperative to understand that this range is purely suggestive and not limiting, as any size that corresponds with the dimensions of your desired space can be accommodated.
How is the Neon Sign powered?
Our neon signage is energized by electrical energy and furnished with a plug-in cord. All you have to do is insert the plug and observe as the sign illuminates your living space.
How long does the Neon Sign last?
Our neon signs are constructed utilizing superior-grade LED lights that have been specifically engineered to endure for a minimum of 50,000 hours. Given that suitable actions are implemented to uphold the signage, it harbors the capacity to sustain its operational capabilities for a prolonged duration.
Is the Neon Sign easy to install?
Yes, our neon signs have been designed to facilitate uncomplicated installation. The process entails simply hanging the sign on your wall or propping it up on a flat surface utilizing the custom-made base.
Can the Neon Sign be used outdoors?
Typically, the indoor standard is employed in the creation of neon signs owing to its cost-effectiveness. However, if the need arises to utilize said sign outdoors for an extended duration, we are capable of providing custom outdoor neon signs.
What is the warranty on the Neon Sign?
We provide customers with a one-year warranty for all neon signs purchased from our company. In the event of any potential complications with your signage, we highly encourage you to contact our team for expert assistance. It would be our utmost pleasure to provide you with unparalleled support and guidance.