Female Body Neon Sign
— Bold and Beautiful: Female Body Neon Sign for Trendy Spaces
Radiate an aesthetic of beauty through the utilization of a Female Body Neon Sign. Display an air of self-assurance and enhance your decor with this distinctive and daring artistic creation. This would be a fitting addition to your interior design and branding, serving as an ideal representation of these concepts. Manifest a remarkable visual impression in your surroundings with this bold and fashionable statement piece. It serves as the ideal decorative accent for spaces, occasions, and establishments that are in vogue. Do not hesitate, purchase now and experience its mesmerizing appeal!
Quick Details
Material: LED Neon Tube
Base Board Material: 5mm transparent or black acrylic/metal base
Backboard Type: Square/cut by shape/ invisible Backboard
Neon Colors: Yellow, Orange, Red, Blue, Green, Pink, Purple, White, etc
Neon Tube: 6mm, 8mm, 10mm, 15mm (RGB)
Operate Voltage: 12V
Plug: US, UK, AU, EU Plug
Life Span: More than 50000 hours
Get In Touch With Us
Quick Details
Material: LED Neon Tube
Base Board Material: 5mm transparent or black acrylic/metal base
Backboard Type: Square/cut by shape/ invisible Backboard
Neon Colors: Yellow, Orange, Red, Blue, Green, Pink, Purple, White, etc
Neon Tube: 6mm, 8mm, 10mm, 15mm (RGB)
Operate Voltage: 12V
Plug: US, UK, AU, EU Plug
Life Span: More than 50000 hours
Female Body Neon Sign Product Description
A Female Body Neon Sign is a variety of neon sign that showcases the outline or silhouette of a feminine form. Typically fashioned with LED lights that radiate an alluring and vivid illumination, the female body silhouette can be illustrated in a range of poses including standing, sitting, or dancing. Moreover, the design can be customized in diverse styles, sizes, and hues to cater to varying tastes and preferences.
The term "female body" generally pertains to the anatomical framework of a human female, encompassing the physical attributes and traits that differentiate the female gender. Such attributes include the reproductive system, secondary sexual characteristics like breasts and wider hips, as well as other physiological variances in comparison to the male physique.
The female form is a complex and diverse entity, distinguished by unique variations and characteristics that may vary from person to person. It encompasses a broad spectrum of configurations, magnitudes, hues, and proportions, and is subjected to fluctuations across different phases of life, such as adolescence, gestation, and senescence.
Comprehending and valuing the female body holds significance from a myriad of standpoints, including well-being, gender impartiality, body affirmation, and self-acceptance. It is crucial to approach conversations and depictions of the female physique with tactfulness, veneration, and inclusiveness, acknowledging that every person's physique is exceptional and ought to be celebrated and esteemed in its diversity.
The concept of integrating a contour of the feminine physique into a luminous sign is posited to have its genesis in the utilization of corporeal structures as a medium of creative articulation. Given the long-standing association of the female body with beauty, sensuality, and elegance, it is an enthralling choice for producing visually attractive and captivating neon signs.
At present, neon signs featuring female body silhouettes are deemed a fashionable and captivating manifestation of neon art, which imparts a sense of sophistication, allure, and femininity to the design of interiors, events, businesses, or branding endeavors. These signs have become popular decorative embellishments in modern and contemporary spaces, offering a distinctive and mesmerizing visual spectacle that seizes attention and makes a bold declaration.
Our Female Body Neon Sign, a mesmerizing work of artistic illumination, exudes an air of sensuality and elegance that imbues any environment with a captivating aura. This remarkable neon sign exhibits a silhouette that depicts the outlines of the female figure, complete with enticing curves, and is skillfully fashioned with premium LED lights that emanate a vivid and captivating radiance.
Ideal for a multitude of applications, be it interior design, events, businesses, or branding purposes, the Female Body Neon Sign makes a bold and beautiful statement that elevates the overall ambiance, capturing the attention of all who behold it. Its unique design and trendy appeal render it the perfect decorative accent for contemporary, modern, or chic spaces.
Crafted with meticulous attention to detail and honed to perfection, our Female Body Neon Sign is a visually stunning exhibit that emanates confidence and charm. Its sleek and tasteful design imbues a sense of refinement and allure to any environment, rendering it a focal point and catalyst for conversation in your space.
With effortless installation and adaptable placement options, our Female Body Neon Sign can be affixed to walls, showcased on shelves, or suspended from windows, imbuing radiance and elegance to your domicile, workplace, event venue, or enterprise. Its energy-efficient LED lights ensure enduring and ecologically-friendly illumination, without sacrificing luminosity or quality.
Induce sophistication, welcome the enchantment, and assert oneself with our Female Body Neon Sign. Peruse now and enhance your embellishment with this enchanting and fashionable neon masterpiece that emanates grace and contributes a tinge of desirability to your area.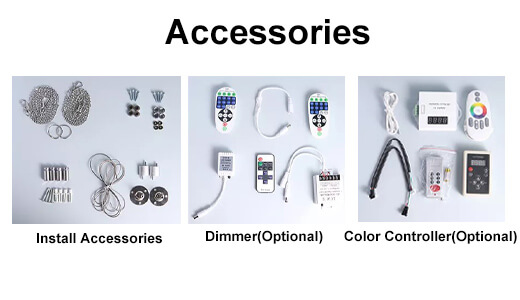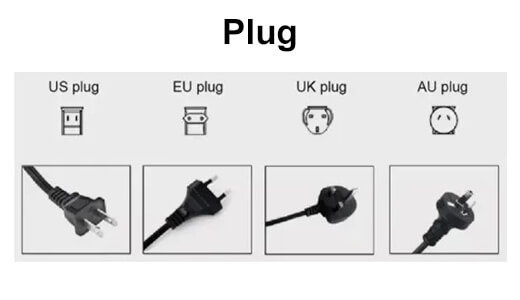 Quanzhou BgNeon Industrial Co., Ltd. is one of the largest manufacturers and exporters of LED neon signs in China. We are devoted to the creation, advancement, and manufacturing of LED neon signage. Our merchandise is marked by superior quality, economical pricing, expedited processing, energy efficiency, and eco-friendliness. We do not impose a minimum order requirement and can craft a customized set to your specifications.


No Minimum Order Quantity


Strong Customization Capability

Fast Lead Time: 2-3 working days

100% On-Time S&E Guarantee



What is a woman body neon sign?
The woman body neon sign is classified as a form of a neon sign that showcases the contour or profile of a female form with enticing curvature, fashioned using LED illumination that radiates a lively and mesmerizing radiance.
How is the Neon Sign powered?
Our Neon Sign is illuminated by LED lights that are energy-efficient and operate at a low voltage. The installation process is simplified, as it does not necessitate any special wiring or complex steps, and the sign can be effortlessly plugged into a standard electrical outlet.
What is the size and color of the Neon Sign?
The dimensions and chromaticity of our Neon Sign are contingent upon the design. It can manifest in a plethora of sizes, encompassing diminutive to colossal, and be obtainable in diverse hues such as pink, red, white, or other bespoke alternatives.
Can the Neon Sign be hung on a wall?
Yes, the Neon Sign that we offer has been designed with utmost consideration to ensure convenient installation. The mounting hardware that comes with it is provided to facilitate hanging on walls. Additionally, depending on your preference and the spatial requirements, it can be exhibited on shelves or suspended in windows.
Is the Neon Sign suitable for outdoor use?
Our neon signage is predominantly designed for utilization indoors and should not be exposed to the harsh conditions of unfavorable weather or moisture. Unless a distinct request is made to construct waterproof neon signage for outdoor purposes, it is unsuitable for installation outside.
How long do the LED lights in the Neon Sign last?
The LED lights that are embedded in the Neon Sign are extensively acknowledged for their prolonged lifespan and can persevere for a considerable number of years, subject to sufficient maintenance and appropriate utilization. Nevertheless, the precise duration of an organism's existence may fluctuate considerably, based on an array of factors such as usage patterns, environment, and other influential variables.
Is the Neon Sign safe to use?
Yes, our Neon Sign has been meticulously designed and constructed with the sole purpose of ensuring maximum safety in indoor environments. The utilization of low-voltage LED lights in its construction, which generate minimal heat and are completely devoid of any harmful fumes or emissions, serves as a testament to our unwavering commitment towards safety. However, it is imperative that one adheres to our comprehensive guidelines pertaining to secure installation and usage, in order to mitigate any potential risks.
Can the Neon Sign be used for branding or promotional purposes?
Yes, the application of the Neon Sign in diverse business, event, or commercial contexts has been proven to be efficacious in both branding and promotional undertakings. Its aesthetically captivating and stylish configuration can effectively generate a daring and eye-catching influence, thereby contributing to the comprehensive improvement of your brand or promotional approach.
How do I clean and maintain the Neon Sign?
The attainment of cleanliness for our Neon Sign can be accomplished efficiently through the utilization of a gentle and arid cloth, which is competent in eliminating amassed dirt and fragments. It is exceedingly crucial to exercise vigilance and abstain from utilizing any form of harsh or aqueous cleaning solutions to evade probable damage to the LED light sources or the sign's framework. To assure the most favorable luminance and durability of the neon sign, it is indispensable to frequently eliminate dust and administer appropriate maintenance.