Xbox Neon Sign
— Create the Ultimate Gaming Atmosphere with an Xbox Neon Sign
Enhance the aesthetic appeal of your gaming arrangement by incorporating a vibrant burst of color and style with a personalized Xbox Neon Sign, exclusively available at BgNeon. This illuminative addition serves to accentuate and elevate your Xbox gaming experience, rendering it ideal for individuals seeking to imbue their personal space with a touch of personality and panache. Be sure to procure this quintessential gaming accessory without delay!
Quick Details
Material: LED Neon Tube
Base Board Material: 5mm transparent or black acrylic/metal base
Backboard Type: Square/cut by shape/ invisible Backboard
Neon Colors: Yellow, Orange, Red, Blue, Green, Pink, Purple, White, etc
Neon Tube: 6mm, 8mm, 10mm, 15mm (RGB)
Operate Voltage: 12V
Plug: US, UK, AU, EU Plug
Life Span: More than 50000 hours
Get In Touch With Us
Quick Details
Material: LED Neon Tube
Base Board Material: 5mm transparent or black acrylic/metal base
Backboard Type: Square/cut by shape/ invisible Backboard
Neon Colors: Yellow, Orange, Red, Blue, Green, Pink, Purple, White, etc
Neon Tube: 6mm, 8mm, 10mm, 15mm (RGB)
Operate Voltage: 12V
Plug: US, UK, AU, EU Plug
Life Span: More than 50000 hours
Xbox Neon Sign Product Description
The Xbox Neon Sign is a decorative emblem fashioned in the likeness of the widely recognized gaming console, the Xbox. Its potential to enhance the ambiance of any gaming room, man cave, or entertainment center renders it an impeccable addition. Furthermore, its ability to captivate and hold the admiration of gaming enthusiasts makes it an impressive novelty. It serves as an exceptional method of expressing one's affinity for the Xbox label and of making a bold proclamation within one's living quarters.
The Xbox brand encompasses a range of video gaming consoles and associated products that were developed and manufactured by Microsoft. In the latter portion of the 1990s, a cohort of engineers who were in the employ of Microsoft commenced an exploratory endeavor with the aim of scrutinizing the plausibility of fabricating a gaming device that could rival Sony's PlayStation 2 and Nintendo's GameCube. This initiative effectively marked the commencement of the era of the Xbox. The inspiration for this undertaking emanated from their desire to develop a console that would rival and potentially surpass the aforementioned gaming systems. The initiative was initially dubbed "DirectX Box," in reference to Microsoft's DirectX graphics technology, which is a key component in numerous PC games.
In 2001, the inaugural Xbox console was launched, incorporating cutting-edge hardware and sophisticated graphics capabilities. The gaming console expeditiously acquired a devoted cohort of aficionados, and subsequent iterations of the Xbox were subsequently revealed, such as the Xbox 360, which made its inaugural appearance in 2005, the Xbox One, which was launched in 2013, and the latest augmentations to the assemblage, namely the Xbox Series X and Series S.
The Xbox gaming consoles furnish users with the ability to participate in diverse entertainment alternatives, encompassing streaming services like Netflix and Hulu, whilst simultaneously engaging in video gameplay. The Xbox brand has cultivated a substantial and active community of gamers, thereby establishing itself as a hallmark of superior gaming experiences and innovative technological advancements, featuring an array of products and services inclusive of Xbox Live, an online gaming platform, and the Xbox Game Pass, which permits users to access a compilation of games for a monthly fee. Currently, Xbox has established its standing as a foremost brand in the worldwide video game console industry, acknowledged for its innovative technological developments and engaging gaming experiences.
The creation of the Xbox Neon Sign was intended as a means for gamers to express their ardent admiration and endorsement of the immensely popular Xbox gaming console. As the Xbox continued to gain widespread recognition and acclaim, so did the demand for Xbox-themed merchandise, among which the Xbox Neon Sign was a particularly sought-after item. These neon signs rapidly became a favored mode of embellishment for gaming spaces and a tangible testament to one's loyalty to the Xbox brand. Presently, the Xbox Neon Sign persists as an enduring preference for gamers and gaming enthusiasts alike, constituting an indispensable addition to any gaming setup.
Our Xbox Neon Sign stands as the quintessential gaming accessory for any bona fide Xbox devotee. Its vibrant green neon light exquisitely illuminates the iconic Xbox logo, rendering it the consummate ornament for your gaming room, man cave, or entertainment area.
The Xbox Neon Sign we offer is created from top-quality LED neon tubing, which guarantees its durability and energy efficiency. It is equipped with an effortless-to-use power cord and a hanging kit, enabling you to install it on any wall or surface within minutes.
Our Xbox Neon Sign is not only visually appealing and captivating, but it also serves as an ideal lighting source for uninterrupted gaming sessions. Its gentle radiance alleviates eye strain and fatigue, ensuring comfortable and extended gameplay.
We provide a wide range of sizes for our Xbox Neon Sign to accommodate any space, and it is entirely customizable, allowing you to select from a plethora of colors, fonts, and designs to personalize it to your liking.
Ordering an Xbox Neon Sign at present will elevate your gaming setup to a higher level.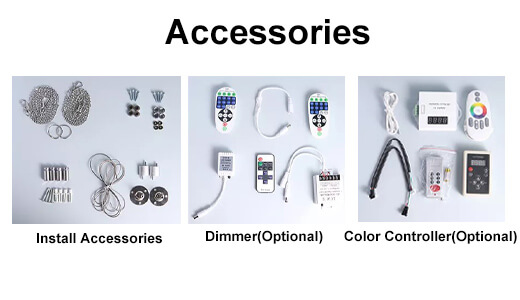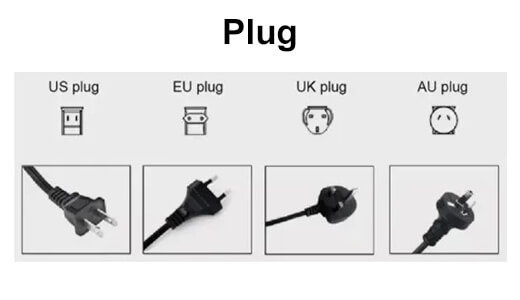 Quanzhou BgNeon Industrial Co., Ltd. is one of the largest manufacturers and exporters of LED neon signs in China. Our organization is dedicated to the creation, advancement, and fabrication of LED neon signs. The items we offer are characterized by superior quality, affordable pricing, expeditious delivery, energy efficiency, and eco-friendliness. We possess the ability to produce a set of any quantity, no minimum order is required.


No Minimum Order Quantity


Strong Customization Capability

Fast Lead Time: 2-3 working days

100% On-Time S&E Guarantee



How do I install this Neon Sign?
The Neon Sign is accompanied by a power cord and a hanging kit, which are user-friendly and simple to use, allowing for installation on any wall or surface in mere minutes.
Is this Neon Sign durable?
Yes, the Neon Sign that we provide is crafted with great care using LED neon tubing of exceptional quality. Said tubing is renowned for its exceptional durability and commendable energy efficiency.
Can I customize this Neon Sign?
Yes, the Neon Sign that is provided by our establishment is highly adaptable to customization, thus affording you the freedom to choose from a wide range of shades, typefaces, and arrangements, to craft an exceptional product that is exclusively designed to cater to your individual inclinations. Learn more about our custom option for neon signs.
How long does this Neon Sign last?
The Neon Sign that we have developed has been meticulously designed to possess a sturdy and enduring construction, which boasts of being resourceful in terms of energy consumption, while being capable of operating continuously for a duration of over 50,000 hours. With meticulous attention to detail and an unwavering dedication to maintenance, it is plausible for this product to exhibit its long-lasting nature for a substantial duration in the forthcoming future.
What is the size of this Neon Sign?
The dimensions of the Neon Sign in question may fluctuate in accordance with one's individual predilections. A diverse selection of sizes is available to accommodate any given spatial constraints. For the purpose of additional clarification, we cordially invite you to contact us expeditiously without delay.
Can this Neon Sign be used outdoors?
Yes, we provide waterproof neon signage suitable for outdoor applications. Nevertheless, the majority of our patrons prefer to select the neon sign solely for indoor use as it is more cost-effective.
Is this Neon Sign safe to use?
Yes, the utilization of our Neon Sign poses no threat to safety and has been engineered to operate with optimal energy efficiency, while concurrently maintaining an extended lifespan.