Level Up Neon Sign
— Elevate Your Game Room with a Level Up Neon Sign
Elevating one's gaming experience may be accomplished through the acquisition of a personalized level up neon sign. Our selection of customizable signs is ideally suited for placement within a game room or any commercial establishment. A diverse array of sizes, colours, and fonts are available from which to select, thereby creating a sign that is tailored to match one's personal style. By incorporating a level up neon sign, as provided by BgNeon, a sense of nostalgia and enjoyment may be introduced to any given space. Our signs are meticulously crafted using only the finest materials, ensuring an enduring and vivid display.
Quick Details
Material: LED Neon Tube
Base Board Material: 5mm transparent or black acrylic/metal base
Backboard Type: Square/cut by shape/ invisible Backboard
Neon Colors: Yellow, Orange, Red, Blue, Green, Pink, Purple, White, etc
Neon Tube: 6mm, 8mm, 10mm, 15mm (RGB)
Operate Voltage: 12V
Plug: US, UK, AU, EU Plug
Life Span: More than 50000 hours
Get In Touch With Us
Quick Details
Material: LED Neon Tube
Base Board Material: 5mm transparent or black acrylic/metal base
Backboard Type: Square/cut by shape/ invisible Backboard
Neon Colors: Yellow, Orange, Red, Blue, Green, Pink, Purple, White, etc
Neon Tube: 6mm, 8mm, 10mm, 15mm (RGB)
Operate Voltage: 12V
Plug: US, UK, AU, EU Plug
Life Span: More than 50000 hours
Level Up Neon Sign Product Description
The Level Up Neon Sign is a variety of LED neon signs meticulously created to introduce a lively and multicolored aspect to gaming spaces and commercial establishments. The sign showcases the phrase "Level Up" in vivid neon hues, juxtaposed against a black or transparent backdrop. The sign in question is characterized by its energy-efficient and environmentally-friendly nature. It is a whimsical and imaginative addition to any gaming room, arcade, or entertainment business.
"Level Up" is a gaming jargon that pertains to the progression to the succeeding level of a game or the acquisition of new abilities and aptitudes. The origins of the expression can be retraced to the nascent era of digital gaming during the decade of the 1980s. The expression was first utilized in the prevalent arcade game "Dragon's Lair," which employed the phrase to indicate the successful completion of a level and the advancement to the next one.
The term "Level Up" is a ubiquitous phrase often employed in video games and other interactive media. This expression has become a prominent catchphrase and slogan within gaming culture. The notion of leveling up is often correlated with the concept of advancement and enhancement, which serves as a catalyst to motivate players to continue playing and striving to attain new accomplishments. In recent times, "Level Up" has been embraced as a motivational slogan in various domains, encouraging individuals to challenge themselves to reach new heights and achieve their ultimate potential. Currently, this particular expression is being employed in a myriad of varied contexts that extend beyond the realm of gaming. These contexts comprise but are not limited to education, professional advancement, as well as personal development.
Are you in search of a distinctive and striking approach to incorporate some personality to your gaming space or enterprise? Look no further than the Level Up Neon Sign available at BgNeon.
Our Level Up Neon Sign boasts vibrant and striking neon colors, complemented by a playful and retro design that is guaranteed to capture the attention of all who view it. The sign is fully customizable, affording you the opportunity to select the size, font, and color palette that best complements your space and personal style.
Our neon signs are skillfully crafted from premium materials, ensuring their durability and longevity, and are engineered to deliver years of captivating, visually appealing display. Besides their visual appeal, these signs exhibit remarkable energy efficiency, utilizing as much as 90% less energy than their traditional neon sign counterparts. As such, they enable you to partake in a striking and splendid exhibition without incurring excessive costs.
Whether an individual is seeking to infuse character into their personal gaming space or aim to capture public attention to their enterprise, the Level Up Neon Sign stands as the ideal selection. Hence, there is no need to delay. Elevate the ambiance of your area today with a personalized neon sign from BgNeon.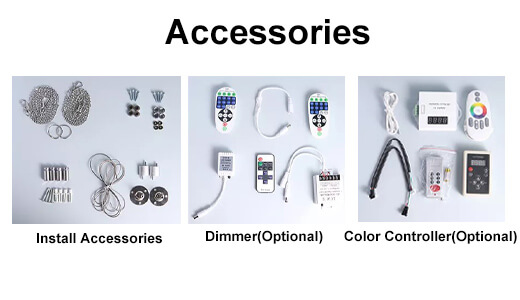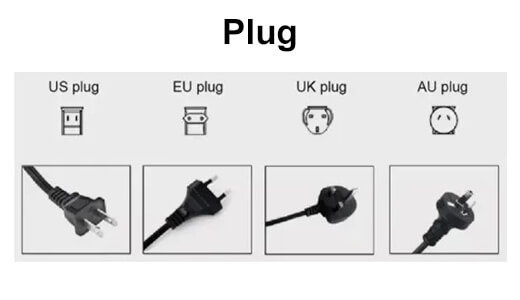 Quanzhou BgNeon Industrial Co., Ltd. is one of the largest manufacturers and exporters of LED neon signs in China. Our enterprise is dedicated to the creation, advancement, and manufacture of LED neon signs. Our merchandise boasts superior quality, affordable pricing, expedited delivery, energy efficiency, and ecological soundness. Furthermore, we do not impose any minimum order quantities and are capable of producing a custom set to meet your specifications.


No Minimum Order Quantity


Strong Customization Capability

Fast Lead Time: 2-3 working days

100% On-Time S&E Guarantee



Can I customize this Neon Sign?
Yes, all neon signs within our inventory possess the capacity for full customization. The potential consumer is granted the liberty to determine the dimensions, typography, and chromatic theme of their desired signage, thus enabling them to fashion a product that seamlessly integrates with both their environment and personal aesthetic preferences. Learn more
Is this Neon Sign energy-efficient?
Yes, our neon signs exhibit a significant reduction in energy consumption, up to 90%, in comparison to traditional neon signs. This makes them an environmentally conscious and economical option for both residential and commercial purposes.
How do I install this Neon Sign?
Our neon signage products are accompanied by the required mounting hardware and user-friendly instructions. The sign can be easily affixed to the wall or any other surface with the provided hardware. Following this, simply plug in your sign and relish in the captivating neon display that it produces.
How long do neon signs last?
With appropriate attention and upkeep, the longevity of our neon signage may extend to a period of 10-15 years. Nonetheless, the duration of your sign's viability will be contingent upon variables such as usage and environmental circumstances.
Can I return my Level Up Neon Sign if I'm not satisfied?
Unfortunately, we regret to inform you that our neon signs are exclusively tailored to the specific preferences of our esteemed clientele. Prior to the final delivery, a set of photographs shall be provided to you, with the purpose of ensuring that the ultimate product conforms to your specific requirements. In the unlikely event of any dissatisfaction, kindly utilize the hyperlink provided to register your complaint and we shall ensure that a suitable solution is promptly provided. It is imperative to acknowledge that due to the personalized quality of our merchandise, reimbursement or substitution is not a possibility unless a noticeable imperfection is found with the article.
Can I use this Neon Sign outdoors?
Yes, we provide Outdoor Waterproof Neon Signs that exhibit water and weather resistance, allowing them to withstand outdoor elements such as rain, wind, and direct sunlight. In order to receive a complimentary quotation, it is only necessary to describe the intended usage scenario to our customer service representatives during the ordering process.