Game Controller Neon Sign
— Customize Your Gaming Space with a Unique Game Controller Neon Sign
Elevate your immersive gaming experience by embracing the vibrancy of a personalized Game Controller Neon Sign, originating from BgNeon.com. Our LED neon signs of exceptional quality can be tailored to your preferences, showcasing your preferred gaming console or controller while affording you the liberty to select the size, color, and design that expertly complements your gaming setup. With the use of top-tier materials and advanced LED technology, these products are engineered to endure the test of time, culminating in a noteworthy enhancement to any gaming space.
Quick Details
Material: LED Neon Tube
Base Board Material: 5mm transparent or black acrylic/metal base
Backboard Type: Square/cut by shape/ invisible Backboard
Neon Colors: Yellow, Orange, Red, Blue, Green, Pink, Purple, White, etc
Neon Tube: 6mm, 8mm, 10mm, 15mm (RGB)
Operate Voltage: 12V
Plug: US, UK, AU, EU Plug
Life Span: More than 50000 hours
Get In Touch With Us
Quick Details
Material: LED Neon Tube
Base Board Material: 5mm transparent or black acrylic/metal base
Backboard Type: Square/cut by shape/ invisible Backboard
Neon Colors: Yellow, Orange, Red, Blue, Green, Pink, Purple, White, etc
Neon Tube: 6mm, 8mm, 10mm, 15mm (RGB)
Operate Voltage: 12V
Plug: US, UK, AU, EU Plug
Life Span: More than 50000 hours
Game Controller Neon Sign Product Description
A Game Controller Neon Sign constitutes a visually appealing decorative neon sign that showcases a design depicting a video game controller. The sign comprises of neon tubes that are meticulously contorted and sculpted to form the outline of a game controller. Upon illumination, the neon tubes emanate a vivid and multicolored radiance. Game Controller Neon Signs are widely embraced by gamers as an expressive medium to showcase their passion for video games while adding an unparalleled and distinctive touch to their gaming space or home decor.
A game controller serves as an input mechanism for the purpose of managing video games. The usual practice is to hold the controller in one's hand, which is equipped with various buttons, triggers, and joysticks. The aforementioned components have been meticulously crafted to optimize the level of immersion experienced by the player during gameplay. The sheer diversity of game controllers and their configurations are contingent upon the genre of the game being played and the proclivities of the gamer.
The marketplace presents a plethora of distinct game controller varieties, including those specifically designed for console gaming systems such as the Xbox and PlayStation, as well as those tailored for PC gaming. While certain game controllers are tethered, others function via wireless means, establishing connectivity with gaming devices through Bluetooth or alternative wireless technologies.
In the year 1967, Ralph H. Baer, a renowned German-American engineer, and inventor, is credited with the invention of the inaugural video game controller. Baer's pioneering work also includes the creation of the first-ever home video game console, the Magnavox Odyssey, which has earned him widespread recognition in the field. Baer's original game controller was a rudimentary device consisting of a box with knobs and buttons that facilitated control of uncomplicated on-screen games such as Pong and Tennis.
As time elapsed, game controllers became more intricate and multifaceted with the advent of joysticks, directional pads, and trigger buttons. The Atari 2600, which emerged as the first well-liked video game console in 1977, featured a joystick and a solitary button, which went on to become the standard for numerous game controllers in the subsequent years.
As the prevalence of video games has perpetuated to escalate, a concomitant progression in the technology and configuration of game controllers has been observed. In the current era, game controllers showcase a plethora of diverse attributes such as buttons, triggers, joysticks, motion sensors, and touch screens. Their design is intended to promote comfort and ergonomics during prolonged use, and many of them are customizable with interchangeable parts and programmable buttons.
The significance of game controllers within the gaming milieu is of paramount importance, as they entail a comprehensive engagement and enable gamers to seamlessly manipulate their in-game proceedings. They are a fundamental instrument for gamers of all levels and backgrounds.
The Game Controller Neon Sign is a recent introduction to the realm of neon signs and is believed to have originated from the gaming community. With the growing prevalence and appeal of gaming, numerous gamers have sought means to integrate their adoration for gaming into their personal style and household decor. The Game Controller Neon Sign is a prime example of this, providing gamers with an opportunity to exhibit their fervor for gaming in a striking and conspicuous fashion.
At BgNeon.com, the observation of the burgeoning demand for Game Controller Neon Signs instigated the decision to provide our esteemed clientele with the opportunity to personalize their own signs. By facilitating the selection of size, color, and design, we present a truly exclusive and customized product that is ideally suited for gamers of all genres. Irrespective of whether one is a casual player or an ardent devotee, our Game Controller Neon Signs are the perfect means to showcase one's ardor for gaming in a chic and distinctive manner.
The Game Controller Neon Sign, obtainable from the esteemed BgNeon.com, is an exquisite enhancement to any game room or gaming setup. It is meticulously fashioned with high-caliber LED neon technology, ideal for both the casual gamer and the devoted enthusiast, and serves as an exceptional means to showcase one's ardor for gaming.
Our Game Controller Neon Signs are obtainable in a plethora of styles, inclusive of classic gamepad designs, console-specific controllers, and more. Each sign is conscientiously engineered to ensure optimal durability and energy efficiency, boasting an impressive lifespan of up to 50,000 hours.
Incorporating a personalized element to one's gaming area is an exceptional approach, and our Game Controller Neon Signs present an opportunity to do precisely that. Furthermore, these signs serve as excellent presents for those who identify as gamers. Utilizing our easy-to-operate customization tools, a unique neon sign can be fashioned that is guaranteed to leave a profound impact.
Therefore, if one is interested in elevating their gaming configuration or infusing their game room with a distinctive flair, perusing our Game Controller Neon Signs catalogue is most certainly recommended.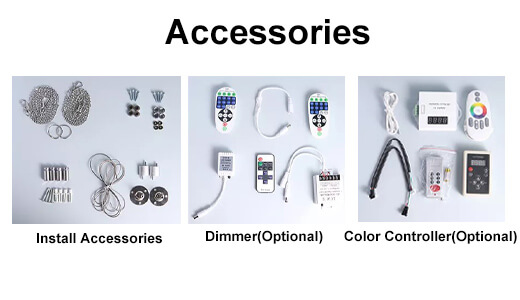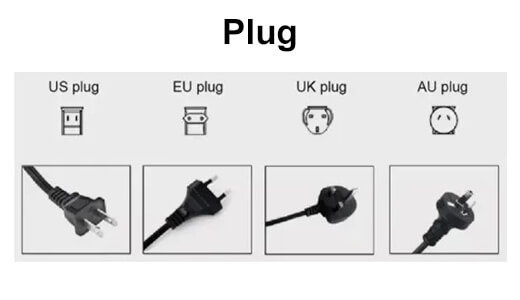 Quanzhou BgNeon Industrial Co., Ltd. is one of the largest manufacturers and exporters of LED neon signs in China. We maintain a steadfast commitment to the creation, advancement, and fabrication of LED neon signs. The products we offer are of superior caliber, economically feasible, expeditiously delivered, energy-conserving, and ecologically sustainable. We proudly offer the flexibility of producing any quantity, no matter how small, and are pleased to provide a set specifically tailored to your needs.


No Minimum Order Quantity


Strong Customization Capability

Fast Lead Time: 2-3 working days

100% On-Time S&E Guarantee



What size is this Neon Sign available in?
Our range of Neon Signs exhibits a diverse selection of sizes, encompassing compact desktop signs and expansive wall-mounted signs. The availability of specific sizes, however, may differ contingent on particular design and customization preferences.
Is this Neon Sign energy-efficient?
Yes, our Neon Signs are fabricated utilizing top-notch LED neon technology, renowned for its energy efficiency and durability. To be precise, our neon signs possess a life cycle that extends up to 50,000 hours.
How long does it take to receive my Neon Sign?
Our Neon Signs are customized per order, thereby leading to variation in production time, contingent on the intricacy of the design and customization preferences elected. Typically, our operational protocol entails the culmination of our production cycle within a timeframe of 2-3 working days. Upon completion of your sign, delivery times will be reliant on your whereabouts and the shipping procedure selected during the checkout process.
Can I customize the design of my Neon Sign?
Yes, our Neon Signs are endowed with a diverse array of customization options, encompassing size, color, and design. Customers are afforded the opportunity to select from a multitude of controller styles and imbue their sign with a personal touch through the inclusion of bespoke text or graphics.
Can this Neon Sign be used outdoors?
Our Game Controller Neon Signs are designed for indoor use only, and should not be exposed to moisture or extreme temperatures. If one is in search of an exterior sign, it is highly recommended to peruse our array of waterproof neon signs.
Is installation of this Neon Sign difficult?
Our Neon Signs come with a mounting kit that makes installation quick and easy. Simply follow the included instructions to install your sign on any wall or surface. If any queries or apprehensions happen to arise, our cadre of customer service agents are readily equipped to provide assistance and aid.