Game Room Neon Sign
— Create the Ultimate Game Room with BgNeon's Custom Neon Sign
Elevate the aesthetic appeal of your game room through the acquisition of bespoke neon signs from BgNeon. Our neon sign collection for game rooms has been designed with energy efficiency and durability at the forefront, ensuring an alluring display that will endure for years. You have the liberty to personalize your exhibit by selecting your preferred design, hue, and dimensions, resulting in an unparalleled and eye-catching arrangement. Our signs are meticulously fabricated to order and are especially suitable for gaming enthusiasts, sports aficionados, and individuals seeking to enhance their surroundings.
Quick Details
Material: LED Neon Tube
Base Board Material: 5mm transparent or black acrylic/metal base
Backboard Type: Square/cut by shape/ invisible Backboard
Neon Colors: Yellow, Orange, Red, Blue, Green, Pink, Purple, White, etc
Neon Tube: 6mm, 8mm, 10mm, 15mm (RGB)
Operate Voltage: 12V
Plug: US, UK, AU, EU Plug
Life Span: More than 50000 hours
Get In Touch With Us
Quick Details
Material: LED Neon Tube
Base Board Material: 5mm transparent or black acrylic/metal base
Backboard Type: Square/cut by shape/ invisible Backboard
Neon Colors: Yellow, Orange, Red, Blue, Green, Pink, Purple, White, etc
Neon Tube: 6mm, 8mm, 10mm, 15mm (RGB)
Operate Voltage: 12V
Plug: US, UK, AU, EU Plug
Life Span: More than 50000 hours
Game Room Neon Sign Product Description
A neon sign designed for game rooms is a type of LED signage that has been meticulously created to produce a lively and vivid display in a game room or leisure area. The aforementioned signs are often customized to cater to the particular prerequisites of the purchaser, affording them the opportunity to personalize the dimension, structure, hue, and typographic configuration to match their distinct necessities. Often showcasing iconic arcade themes, sports teams, or gaming characters, game room neon signs are a popular choice for enhancing the decor of game rooms, bars, and restaurants.
A game room is a demarcated space in a domicile or an establishment set aside for individuals to engage in a diverse range of recreational activities and games. The aforementioned locality is endowed with a wide range of recreational pursuits, comprising electronic games, amusement games, board games, cue sports, ping-pong, or alternate varieties of amusement, such as a communal theater or a vocal music entertainment setup.
During the 1930s and 40s, a conspicuous emergence of game rooms was observed in diverse entertainment venues, such as bars and bowling alleys. These regions presented an arena for numerous pastimes, encompassing billiards, darts, and shuffleboard, and operated as a congenial gathering place for individuals to unwind and engage in recreational endeavors.
As the popularity of arcade games proliferated during the 70s and 80s, game rooms became increasingly ubiquitous, with specialized arcades and gaming centers materializing across the globe. Moreover, with the advent of home gaming systems, game rooms also became a sought-after amenity in private households, furnishing families and friends with a venue to congregate and partake in games collectively.
Currently, the game room industry is undergoing a perpetual process of advancement and adjustment in reaction to the constantly shifting patterns and advancements in technology. They remain a pervasive and popular means of socializing and entertainment, offering a diverse range of games and amusement options that cater to a broad spectrum of age groups.
Game rooms are present in a diverse range of environments, encompassing residential areas, educational establishments, higher learning institutions, commercial enterprises, and leisure facilities. They are typically fashioned as a fun and engaging space where individuals can socialize and enjoy games with friends and family.
Game rooms are commonly embellished with a variety of gaming-centric paraphernalia, including but not limited to posters, specialized seating arrangements, and decor that reflects gaming-related themes. Incorporating a neon sign into the game room's decor is an excellent means of augmenting the ambiance and imbuing it with an authentic gaming ambiance.
During the 1970s and 1980s, neon signs intended for game rooms rapidly acquired the status of a customary fixture in arcades and gaming centers, primarily due to their capacity to entice customers and generate a pleasant and captivating ambiance. Over time, the aforementioned signs became synonymous with iconic gaming features, most notably classic arcade games, pinball machines, and other related gaming paraphernalia, thereby transforming into an indispensable aspect of gaming culture.
In contemporary times, game room neon signs have continued to be a popular method of decorating entertainment spaces, including home game rooms, bars, and restaurants. The advent of LED technology has resulted in neon signs that are more energy-efficient and sturdier than ever before, ensuring a long-lasting and breathtaking display that perfectly encapsulates the essence of gaming culture.
Transforming your game room into a captivating neon wonderland can be accomplished with our bespoke LED neon signs from BgNeon. Our neon signs are meticulously crafted to order, providing the flexibility to customize size, design, color, and font to suit your individual requirements. Our extensive selection of designs, ranging from timeless arcade themes to sports teams and gaming characters, provides ample opportunity to create an unparalleled display that embodies your personal style and character.
Our neon signs employ advanced LED technology, which makes them highly energy-efficient, consuming nearly 90% less energy than their traditional counterparts. This makes them an astute selection for consumers who prioritize both cost-effectiveness and environmental consciousness. Furthermore, our signs are designed to endure up to 50,000 hours or longer, subject to appropriate usage and maintenance, guaranteeing a spectacular exhibit for numerous years.
BgNeon offers a mounting kit for their neon signs which contains screws and hooks to enable a stress-free installation process. The signs can be effortlessly affixed to any flat surface and function upon connection to an electrical outlet. Additionally, these neon signs are lightweight and facile to relocate, granting the ability to modify the ambiance at one's leisure.
For individuals seeking to decorate their gaming space in a distinctive manner, whether they be a collector or simply an enthusiast, BgNeon's custom LED neon signs provide an optimal solution. The neon signs offer a harmonious blend of sophistication, sturdiness, and energy efficiency, rendering them an unparalleled addition to any gaming room or leisure area.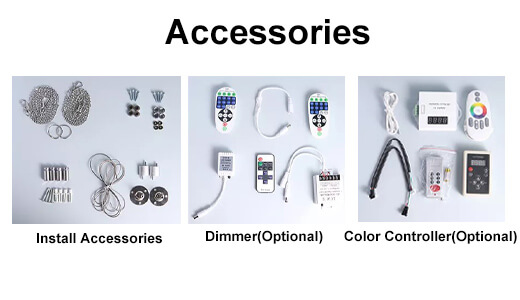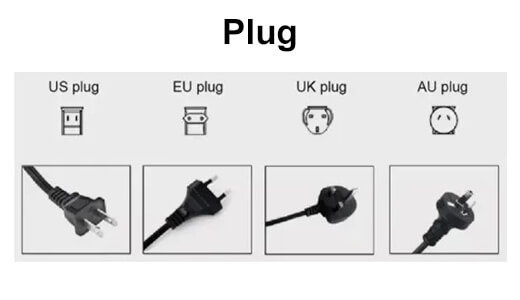 Quanzhou BgNeon Industrial Co., Ltd. is one of the largest manufacturers and exporters of LED neon signs in China. We have a steadfast commitment to the creation, evolution, and manufacturing of LED neon signs. Our offerings possess characteristics of elevated excellence, economical pricing, expeditious production, energy efficiency, and ecological consciousness. Furthermore, we maintain a flexibility in regards to minimum order quantities and have the capability to produce a custom set tailored to your specifications.


No Minimum Order Quantity


Strong Customization Capability

Fast Lead Time: 2-3 working days

100% On-Time S&E Guarantee



Can I customize the size and design of my neon sign?
Yes, all neon signs are produced based on unique specifications, thus allowing for customization of size, design, color, and font to meet specific requirements. Learn more about our custom workflow.
How do I install my neon sign?
All neon signs that are present in our inventory are accompanied by a comprehensive mounting kit that includes screws and hooks, thereby ensuring an installation process that is devoid of any inconvenience. In order to carry out the installation process, it is necessary to affix the signage onto a level plane and establish a connection with a source of electrical energy that is viable.
Are your neon signs energy-efficient?
Yes, our neon signs utilize LED technology, which boasts exceptional energy efficiency and environmental friendliness. They demonstrate a power consumption that is up to 90% lower than that of conventional neon signs, making them a highly desirable option for conscientious customers who prioritize both cost-effectiveness and ecological consciousness.
How long will my neon sign last?
The neon signs that have been fashioned are designed to withstand a span of 50,000 hours or more, depending on the application and maintenance. With proper care, your neon sign has the potential to showcase a remarkable display for a prolonged duration.
Can I use my neon sign outdoors?
The appropriateness of a neon sign is contingent upon its categorization. Our selection of interior neon signs are not suitable for external implementation and should be confined to interior premises. However, our collection of waterproof neon signs are tailored to endure meteorological exigencies and can be employed in both interior and exterior environments.
Can I return or exchange my neon sign?
We provide a warranty period of one year for all neon signs, encompassing any and all defects or operational issues. Nevertheless, owing to its personalized characteristics, it does not meet the requirements for resale, and compensation facilities are unavailable unless the product displays subpar quality.
Can I use my neon sign in a commercial setting?
Yes, Our neon signage possesses an exceptional level of versatility that renders it suitable for employment in both domestic and commercial contexts. Its efficacy is particularly pronounced in a diverse range of establishments, including bars, restaurants, gaming centers, and other businesses that prioritize the cultivation of an exceptional and visually striking display.
How may one effectively cleanse a neon sign?
To preserve the immaculate visual appeal of your neon signage, it is strongly advised to meticulously cleanse it with a delicate and non-abrasive cloth. It is absolutely crucial to refrain from utilizing any form of liquid or cleansing agents as they could potentially jeopardize the integrity of your invaluable signage.