Custom-Made Noodle Neon Sign For Your Business
— Shop the Best Noodle Neon Sign for Your Busines
Are you in search of an exceptional and visually captivating approach to promote your noodle emporium? A bespoke neon sign, tailored to your noodle brand, is precisely what you require! With a brilliant and daring neon sign, lure in your patrons to your eatery or food shop. Imbue your Asian cuisine establishment with some vibrancy and exhilaration by acquiring a superior LED neon sign. Make your purchase now and begin enticing your customers!
Quick Details
Material: LED Neon Tube
Base Board Material: 5mm transparent or black acrylic/metal base
Backboard Type: Square/cut by shape/ invisible Backboard
Neon Colors: Yellow, Orange, Red, Blue, Green, Pink, Purple, White, etc
Neon Tube: 6mm, 8mm, 10mm, 15mm (RGB)
Operate Voltage: 12V
Plug: US, UK, AU, EU Plug
Life Span: More than 50000 hours
Get In Touch With Us
Quick Details
Material: LED Neon Tube
Base Board Material: 5mm transparent or black acrylic/metal base
Backboard Type: Square/cut by shape/ invisible Backboard
Neon Colors: Yellow, Orange, Red, Blue, Green, Pink, Purple, White, etc
Neon Tube: 6mm, 8mm, 10mm, 15mm (RGB)
Operate Voltage: 12V
Plug: US, UK, AU, EU Plug
Life Span: More than 50000 hours
Noodle Neon Sign Product Description
A neon sign that depicts a noodle-themed design, such as a bowl of ramen or a plate of spaghetti, is commonly referred to as a noodle neon sign. These signs are frequently employed in dining establishments and food service establishments for the purpose of attracting patrons and providing the location with a distinctive and memorable appearance.
The history of noodles is both extensive and culturally significant, with the earliest documented instances of noodle production dating back to ancient China. Chinese noodles have a rich and fascinating history, originating from early noodles fashioned from a combination of millet and other grains. Over the passage of time, the indulgence of these noodles has undergone a transformation into an essential dietary element that is savored in an extensive variety of gastronomic concoctions, encompassing the likes of stir-fries and soups.
Over the course of an extended duration, the distribution and dissemination of noodles occurred across the expansive landscape of Asia and became deeply ingrained within the foundation of a multitude of distinct culinary traditions, including those of Japan, Korea, and Vietnam. Each of these cultures has cultivated its own individualized approach to noodle preparation, characterized by a diverse assortment of shapes, textures, and tastes.
In contemporary times, noodles have achieved a ubiquitous presence and are savored and relished across the globe, with a plethora of variations and styles to choose from. From the traditional spaghetti to the alluring ramen and udon, noodles continue to remain a popular and versatile ingredient in an extensive range of dishes.
The phenomenon of noodle neon signage originated in Japan, where they are commonly referred to as "ramen signs". These signs were implemented to lure customers to ramen establishments and distinguish them from other dining options. Typically, neon signs feature either the name of the restaurant or an image of a bowl of ramen noodles and are characterized by their vivid hues and prominent lettering to draw attention.
As the trend of noodle neon signs proliferated throughout Asia, it subsequently expanded to other regions of the globe, including Europe and the United States. Presently, noodle neon signs are ubiquitous in numerous restaurants and culinary establishments worldwide, and they persist as a favored choice for enterprises seeking to attract customers with visually striking signage.
Our impressive neon sign, featuring the word "noodle", is an exceptional addition to any Asian cuisine establishment or food emporium. This sign is fashioned with top-notch materials and crafted to effectively attract the attention of customers, which makes it an excellent medium to display the exquisite noodle dishes offered by the business.
The neon sign is fashioned from the finest LED lights available that produce vibrant and brilliant colors, while at the same time, being highly energy-efficient. Unlike customary neon signs, LED signs are highly durable and have an extended lifespan, which makes them a judicious and astute investment for any enterprise.
This particular sign is available in a variety of colors and styles, affording you the opportunity to select the ideal one that aligns with your branding and decor. Its striking lettering and vivid hues are bound to capture the attention of eager customers.
The installation process is straightforward, thanks to the mounting hardware and lucid instructions that are supplied. Simply plug it in and witness the attraction it garners for your delectable noodle dishes!
Acquire your neon noodle sign today and advance your enterprise to the subsequent level with an impressive and energy-efficient sign that will remain prominent for years to come.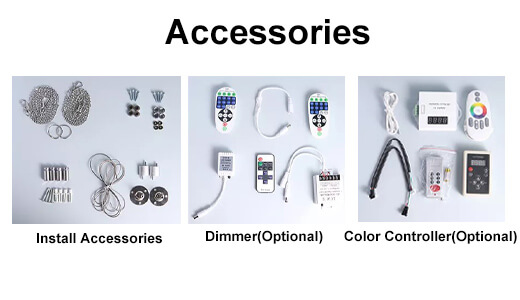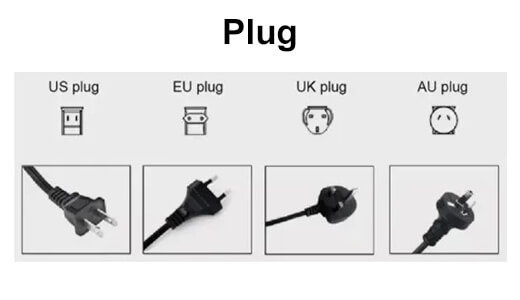 Quanzhou BgNeon Industrial Co., Ltd. is one of the largest manufacturers and exporters of LED neon signs in China. Our organization is dedicated to the creation, advancement, and manufacture of LED neon signs. Our merchandise is of superior caliber, economically-priced, expeditiously produced, energy-efficient, and ecologically sustainable. We possess no minimum requisites for orders and can fulfill your requests for a set of these products.


No Minimum Order Quantity


Strong Customization Capability

Fast Lead Time: 2-3 working days

100% On-Time S&E Guarantee



Is the neon sign made of glass tubes?
No, our neon sign comprises of LED lights of superior quality that imitate the appearance of conventional neon signs, but possess greater longevity and energy efficiency.
Can I choose the color of the neon sign?
Yes, we provide a diverse selection of chromatic alternatives for our neon signage to correspond with your corporate identity and interior design. You are granted the opportunity to elect the hue that most aptly complements your enterprise.
Is the neon sign easy to install?
Yes, the provision of mounting hardware and clear instructions facilitates the installation process of our neon sign. With expeditious effort, it can be erected and operationalized within a matter of minutes.
Is the neon sign durable?
Yes, the neon sign that we offer has been fashioned from exceptional materials of superior quality and it has been engineered to endure and maintain its longevity. This will allow you to bask in the effulgent brilliance of the object for an extended duration.
Can the neon sign be used outdoors?
Our neon signage options are viable for employment in indoor settings, as well as both indoor and outdoor settings. Neon signs for indoor use are more cost-effective. If prolonged employment of neon signs outdoors is not a necessity, we suggest acquiring neon signs suitable for indoor use as a means of mitigating expenses.
Is the neon sign energy-efficient?
Yes, our neon sign is fashioned with LED lights of superior quality, which are exceptionally energy-conserving, rendering it a remarkable investment for any enterprise seeking to economize on energy expenditures.