Taurus Neon Sign for Home and Office
— Taurus Neon Sign – A Perfect Gift for Taurus Birthdays or Special Occasions
Enrich your living or workspace ambiance with the exquisite Taurus Neon Sign, which exudes an inherent elegance that is ideal for those who have an affinity towards the aesthetic allure of this earth sign. This neon sign is guaranteed to augment the warmth and grounding energy of your surroundings. Avail the convenience of online shopping and imbue your space with the captivating charm of Taurus. It would serve as an exemplary addition for Taurus birthdays or as an exceptional gift option.
Quick Details
Material: LED Neon Tube
Base Board Material: 5mm transparent or black acrylic/metal base
Backboard Type: Square/cut by shape/ invisible Backboard
Neon Colors: Yellow, Orange, Red, Blue, Green, Pink, Purple, White, etc
Neon Tube: 6mm, 8mm, 10mm, 15mm (RGB)
Operate Voltage: 12V
Plug: US, UK, AU, EU Plug
Life Span: More than 50000 hours
Get In Touch With Us
Quick Details
Material: LED Neon Tube
Base Board Material: 5mm transparent or black acrylic/metal base
Backboard Type: Square/cut by shape/ invisible Backboard
Neon Colors: Yellow, Orange, Red, Blue, Green, Pink, Purple, White, etc
Neon Tube: 6mm, 8mm, 10mm, 15mm (RGB)
Operate Voltage: 12V
Plug: US, UK, AU, EU Plug
Life Span: More than 50000 hours
Taurus Neon Sign Product Description
A Taurus Neon Sign is an ornamental lighting fixture that showcases the emblem of the Taurus astrological sign, namely, the bull, produced using neon lights. Primarily, LED neon lights are employed for their creation, possessing energy-saving and long-lasting attributes, and are specifically engineered to emanate a cordial and welcoming radiance. Taurus Neon Signs are commonly utilized as embellishing elements in households, workplaces, and other areas, serving to augment an element of personality and symbolism.
Taurus is among the twelve astrological signs within Western astrology that corresponds to individuals born between April 20th and May 20th. It is symbolized by the bull, a creature recognized for its fortitude, steadfastness, and resoluteness. Taurus is classified as an earth sign and is governed by the planet Venus.
Within the domain of astrology, Taurus is esteemed for its pragmatic and judicious disposition. The Taurus persona is frequently correlated with characteristics such as trustworthiness, patience, and an unflinching sense of fidelity. They are recognized for their dependability, perseverance, and assiduity, possessing a realistic perspective on life. Taurus individuals are further distinguished by their affinity for indulgences in comfort and opulence, often gravitating towards material possessions and hedonistic pleasures.
The zodiac sign Taurus is classified as a fixed sign, indicating that individuals belonging to this sign are renowned for their steadfastness, determination, and aversion to change. Taurus individuals are recognized for their reliability and unwavering pursuit of goals, exhibiting an unparalleled ability to persevere through challenges and obstacles.
In terms of relationships, Taurus individuals are often acknowledged as devoted and loyal partners. They are renowned for their deep emotional connections and their aspiration for stability and security within relationships. Taurus individuals are commonly associated with sensuality and romance and are reputed to be generous and nurturing towards their loved ones.
Overall, Taurus is a zodiac sign that is attributed to stability, practicality, reliability, and sensuality. Taurus individuals are thought to possess robust qualities that are reflected in their personality, behavior, and approach to life.
The incorporation of zodiac signs into neon signs was conceived as a means to cater to enthusiasts of astrology and individuals who express themselves through their zodiac sign.
At present, Taurus Neon Signs, as well as other neon signs featuring various zodiac signs, are readily available as decorative pieces for households, offices, and other spaces. These neon signs often showcase the Taurus zodiac sign's symbol, which is the bull, in a contemporary and polished design, employing LED lights for efficient energy consumption and longevity.
Illuminate your surroundings with the timeless allure of Taurus by acquiring our Taurus Neon Sign. This exceptional and captivating neon sign highlights the iconic symbol of the Taurus zodiac sign, which is the bull, in a sleek and modern LED design.
Crafted utilizing high-quality LED lights which emit a warm and inviting glow, the Taurus Neon Sign we offer is ideal for imparting a touch of sophistication and individuality to any room within your domicile or office. Employing robust materials that ensure longevity and reliability, this sign is built to last.
The customizable size of our Taurus Neon Sign permits it to make a statement in any given space. Whether it is suspended from a wall, positioned on a shelf, or utilized as the centerpiece of your decor, it is sure to attract attention and serve as a catalyst for stimulating conversation.
The Taurus Neon Sign serves as an elegant embellishment to your interior decoration. Moreover, it holds particular significance for individuals born under the Taurus zodiac sign or those who admire the qualities associated with this earth sign. The bull symbolizes the Taurus personality traits of robustness, determination, and groundedness, making it a flawless representation.
Our Taurus Neon Sign offers effortless installation and low energy consumption, thus, making it visually appealing, practical, and eco-friendly. It includes a plug-in cord and an on/off switch, enabling you to tailor the lighting to your preference.
Illuminate your living quarters with the everlasting grace of Taurus and assert yourself with our Taurus Neon Sign. Ideal for Taurus aficionados, astrological enthusiasts, or individuals seeking an exclusive and chic decorative item, this luminescent neon sign is guaranteed to imbue any room with a sense of congeniality, allure, and individuality. Take action now and infuse your surroundings with the dynamic essence of Taurus by acquiring our Taurus Neon Sign.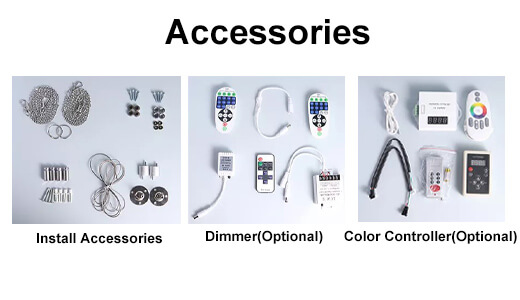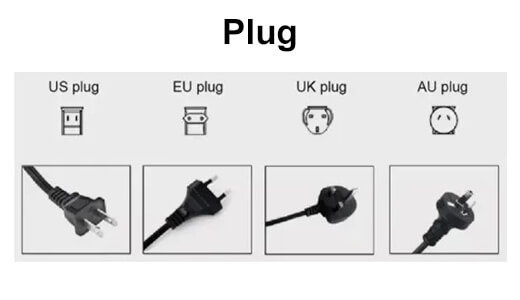 Quanzhou BgNeon Industrial Co., Ltd. is one of the largest manufacturers and exporters of LED neon signs in China. We are strongly dedicated to the conceptualization, creation, and manufacturing of LED neon signage. Our merchandise is characterized by superior excellence, economical pricing, prompt turnaround, energy efficiency, and ecological sustainability. Furthermore, we impose no minimum order requirement and are fully capable of generating a customized set for your convenience.


No Minimum Order Quantity


Strong Customization Capability

Fast Lead Time: 2-3 working days

100% On-Time S&E Guarantee



How is the Neon Sign powered?
The Neon Sign at our disposal derives its power from a plug-in cord, which is accompanied by an on/off switch for effortless utilization.
What size is this Neon Sign?
The customization of the dimensions of our neon sign is a feasible option, as any size can be tailored to suit individual preferences.
What type of lighting does the Neon Sign use?
The Neon Sign we have employed utilizes LED lights that have been engineered to optimize energy consumption. The luminosity that is emitted is characterized by a cordial and congenial aura, which is sure to attract attention.
Can I hang the Neon Sign on the wall?
Yes, the Neon Sign we offer has been strategically crafted to enable effortless hanging on a wall with the accompanying hardware.
Is the Neon Sign suitable for outdoor use?
In our product range, we offer two distinct categories of neon signs, namely indoor and outdoor variants. As a consumer possessing discernment, you possess the ability to exercise a judicious and informed judgment predicated on the precise needs and particular circumstances unique to you.
How long does the Neon Sign last?
The Neon Sign that we have constructed is fabricated with materials of the highest caliber and LED lights that are designed to endure, thereby ensuring a dependable and enduring execution.
Is the Neon Sign customizable?
Yes, we provide bespoke alternatives for neon signage. Kindly get in touch with us for further enlightenment.
Is the Neon Sign eco-friendly?
Yes, the utilization of low-energy LED lights in our Neon Sign renders it environmentally sustainable and energy-efficient.
Is this Neon Sign a good gift for Taurus' birthdays?
Yes, this particular Neon Sign serves as a contemplative and significant offering for individuals who were born under the Taurus astrological sign, or for those who hold admiration towards the qualities associated with Taurus.