Virgo Neon Sign
— Virgo Neon Sign: Stylish and Practical Home Decor for the Discerning Perfectionist
Illuminate your living or working space with a Virgo Neon Sign, catering to the discerning eye of individuals who exhibit detail-oriented and methodical personality traits. This unique addition to your environment brings both order and aesthetics, elevating the ambiance to a new level. The customizable designs allow for a personalized touch, tailored to your unique style. For either the commemoration of a Virgo's natal anniversary or as a considerate gesture towards an individual born under this astrological sign, this offering is most fitting for those who possess an affinity towards the more refined aspects of existence.
Quick Details
Material: LED Neon Tube
Base Board Material: 5mm transparent or black acrylic/metal base
Backboard Type: Square/cut by shape/ invisible Backboard
Neon Colors: Yellow, Orange, Red, Blue, Green, Pink, Purple, White, etc
Neon Tube: 6mm, 8mm, 10mm, 15mm (RGB)
Operate Voltage: 12V
Plug: US, UK, AU, EU Plug
Life Span: More than 50000 hours
Get In Touch With Us
Quick Details
Material: LED Neon Tube
Base Board Material: 5mm transparent or black acrylic/metal base
Backboard Type: Square/cut by shape/ invisible Backboard
Neon Colors: Yellow, Orange, Red, Blue, Green, Pink, Purple, White, etc
Neon Tube: 6mm, 8mm, 10mm, 15mm (RGB)
Operate Voltage: 12V
Plug: US, UK, AU, EU Plug
Life Span: More than 50000 hours
Virgo Neon Sign Product Description
The Virgo Neon Sign is a bespoke LED neon sign that symbolizes the zodiac sign of Virgo. It is a distinctive and individualized piece of adornment that showcases the emblem or manifestation of the Virgo zodiac sign, customarily in a vibrant and captivating neon radiance.
The Virgo zodiac sign is frequently portrayed as the Maiden or Virgin and is linked to characteristics such as pragmatism, organization, precision, and analytical reasoning. The Virgo Neon Sign is crafted to encapsulate the essence of these attributes and is an impeccable augmentation to abodes, workspaces, or other environments for those who relate to or admire the Virgo zodiac sign.
Virgo constitutes one of the twelve zodiac signs whose application is widespread in astrology. Individuals who are born between August 23 and September 22nd are associated with this sign. The symbol of the Maiden or Virgin characterizes the sixth sign in the zodiac. The constellation linked with Virgo, known as "The Furrow," depicts a maiden or a young woman holding an ear of wheat. This representation is believed to symbolize the concepts of fertility, agriculture, and abundance, as wheat was a crucial crop in ancient Mesopotamia.
The Hellenic rendition of Virgo is frequently linked with the divine entity Demeter, who presided over agriculture and the reaping of crops. Ceres was an alternate name for Demeter in the Roman pantheon. In accordance with Hellenic lore, Demeter was accountable for the plentiful harvests and was associated with fecundity, chastity, and humility. The depiction of the maiden or virgin grasping a sheaf of wheat became connected with Virgo, emblematic of its connotations of fertility and agriculture.
In the domain of astrology, Virgo represents an Earth sign, and individuals who are born under this sign are believed to exhibit particular traits, such as practicality, organization, meticulousness, and analytical reasoning, as well as an unwavering sense of obligation and accountability. Virgos are renowned for their precision, efficiency, and reliability, and they are frequently regarded as industrious, assiduous, and methodical individuals.
In conjunction with their pragmatic disposition, Virgos are also reputed to be unassuming, modest, and reticent in their demeanor. Individuals who are classified within this specific cohort are frequently recognized for possessing a fastidious nature, as evidenced by their meticulous attention to even the most minute of details, and an unshakeable dedication to achieving excellence in all endeavors. Virgos are typically dependable, trustworthy, and reliable, and they are often sought out for their adeptness in problem-solving and their practical counsel.
The zodiac sign of Virgo is widely acknowledged for its practicality, organization, attention to detail, and reliability. Its symbol, the Maiden or Virgin, is an emblem that finds its origin in ancient Babylonian and Greek cultures, in which astrology and mythology played a significant role.
Our Virgo Neon Sign is a product of high-quality LED neon tubing that is energy-efficient, durable, and safe to use. The incorporation of said item into one's domestic or professional aesthetic would be deemed most advantageous. This customized neon sign, crafted with utmost precision, showcases the symbol of Virgo, an earth sign celebrated for its practicality, attention to detail, and methodical approach. The unique and captivating design of the Virgo Neon Sign adds a touch of practical perfection to any space.
Constructed from superior materials, the Virgo Neon Sign emits a warm and welcoming radiance that imbues any room with an intimate and cozy ambiance. The considerable range of options that can be tailored to one's unique style and preferences, such as size, color, and font, make for a personalized touch that is highly customizable.
Not only is the Virgo Neon Sign an aesthetically pleasing decorative piece, but it also represents a significant and meaningful gift for individuals who are passionate about astrology, celebrate Virgo birthdays, or simply appreciate the virtues of the Virgo zodiac sign. In addition, the convenience and lack of difficulty in its installation render it a highly suitable and effortless supplement for both residential and occupational settings.
Illuminate the designated area with the pragmatic and sophisticated Virgo Neon Sign, encapsulating the fundamental Virgo vibes. Whether the recipient is a Virgo or not, this neon sign is a quintessential option to elevate the decor of any space with meticulousness and aesthetic appeal. Do not hesitate to procure your Virgo Neon Sign today and bestow the practical excellence of Virgo upon your surroundings!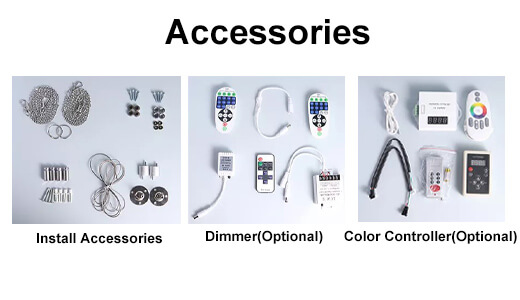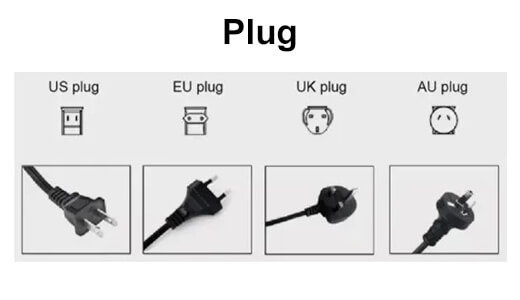 Quanzhou BgNeon Industrial Co., Ltd. is one of the largest manufacturers and exporters of LED neon signs in China. Our dedication lies in the creation, advancement, and manufacturing of LED neon signage. Our merchandise boasts superior quality, affordability, expeditious delivery, energy efficiency, and eco-consciousness. We offer the convenience of no minimum order quantity and the capability to fulfill your desired set.


No Minimum Order Quantity


Strong Customization Capability

Fast Lead Time: 2-3 working days

100% On-Time S&E Guarantee



How big is this Neon Sign?
The Virgo Neon Sign is available in a multitude of sizes, varying from petite to grandiose, contingent upon one's inclination and spatial necessities.
What color options are available for this Neon Sign?
The Neon Sign that we offer is subject to customization to cater to various preferences in color. The color scheme options that we provide include traditional white, a cozy yellow, a dynamic blue, and additional choices to suit different tastes.
Can I return or exchange this Neon Sign?
Due to the personalized nature of each Neon Sign, we regret to inform you that returns or exchanges are not accepted unless there is a discernible fault or impairment upon initial receipt. We humbly extend an invitation for you to establish communication with us for the purpose of acquiring supplementary details concerning our protocol regarding returns.
Is this Neon Sign easy to install?
Yes, our Neon Sign is characterized by its ease of installation, facilitated by the pre-drilled holes included for the purpose of mounting. Furthermore, a comprehensive, clear installation guide is provided to ensure a swift and secure setup process.
Can I use this Neon Sign as a gift for a Virgo birthday?
Undoubtedly, this Neon Sign presents itself as a significant and contemplative offering for individuals who were born under the Virgo astrological sign or those who relate to the particular characteristics associated with it. Its distinctiveness and personalization render it a remarkable option for a gift that is certain to leave a lasting impression.
How long does this Neon Sign last?
Our Neon Sign incorporates top-notch constituents and employs LED technology, thereby guaranteeing enduring and effective performance. The average duration of the neon sign amounts to approximately 50,000 hours, thus affording you a plethora of years to relish in its radiance.
Is this Neon Sign safe to use?
Yes, the utilization of the Virgo Neon Sign is secure on account of its employment of energy-efficient LED technology that emits minimal heat and remains cool to the touch. Its CE/UL certification further guarantees that safety and quality standards are met. Nonetheless, it is of utmost importance to comply with the installation and usage directives furnished to guarantee a secure operation.
Can I request a custom design for this Neon Sign?
Yes, we provide tailored services for the aforementioned astrological symbol. Furthermore, our customer service team is readily available to entertain any queries relating to personalized designs for a Virgo Neon Sign or any other astrological signs.