Sagittarius Neon Sign
— Unleash Your Inner Adventurer with Sagittarius Neon Sign – Perfect for Sagittarius Fans!
Illuminate your environment with the Sagittarius Neon Sign. This neon sign symbolizes the sentiments of freedom, optimism, and exploration, rendering it an ideal decoration for Sagittarius enthusiasts. Its uniqueness and stylishness make it a perfect decor item for archers and adventure enthusiasts alike. The Sagittarius Neon Sign is perfect for Sagittarius birthdays, events, or as a gift, as it brings the energy and enthusiasm of the Archer to life in an elegant and contemporary manner. Whether you are a Sagittarius or are simply drawn to the Archer's energy, this neon sign is a stylish and symbolic way to celebrate the Sagittarius zodiac sign in your environment.
Quick Details
Material: LED Neon Tube
Base Board Material: 5mm transparent or black acrylic/metal base
Backboard Type: Square/cut by shape/ invisible Backboard
Neon Colors: Yellow, Orange, Red, Blue, Green, Pink, Purple, White, etc
Neon Tube: 6mm, 8mm, 10mm, 15mm (RGB)
Operate Voltage: 12V
Plug: US, UK, AU, EU Plug
Life Span: More than 50000 hours
Get In Touch With Us
Quick Details
Material: LED Neon Tube
Base Board Material: 5mm transparent or black acrylic/metal base
Backboard Type: Square/cut by shape/ invisible Backboard
Neon Colors: Yellow, Orange, Red, Blue, Green, Pink, Purple, White, etc
Neon Tube: 6mm, 8mm, 10mm, 15mm (RGB)
Operate Voltage: 12V
Plug: US, UK, AU, EU Plug
Life Span: More than 50000 hours
Sagittarius Neon Sign Product Description
The Modern Sagittarius Neon Sign is a unique and artistically rendered symbol of the zodiac sign Sagittarius, utilizing LED neon tubing in place of traditional neon tubing, thus resulting in a lengthier lifespan and reduced energy consumption. Conventionally, Sagittarius is represented by way of an archer emblem, which forms the focal point of the Sagittarius Neon Sign. The Sagittarius Neon Sign is designed to produce the distinctive outline of the Sagittarius emblem, which usually features an arrow or bow and arrow, in addition to other components that embody the characteristics commonly associated with Sagittarius, such as a passion for adventure, an optimistic outlook, and a yearning for independence.
The appellation "Sagittarius" has its origins in the Latin language and conveys the meaning of "archer" in the English language. The astrological constellation denoted by the sign Sagittarius, holds the ninth position in the zodiacal sequence, extending from November 22 until December 21. The depiction of this particular theme in art is that of an adept sharpshooter, frequently represented as a legendary being possessing equine lower extremities and a human torso, wielding both a bow and a collection of arrows. In the realm of astrology, Sagittarius is correlated with the element of Fire, and its governance is overseen by the planet Jupiter.
In the realm of Greek mythology, Sagittarius is intrinsically linked with the narrative of Chiron, renowned for being the "wounded healer." According to the mythos, Chiron was a centaur who possessed expertise in the domains of medicine and hunting. His sagacity and mentorship of numerous Greek heroes earned him much renown, but an inadvertent poisoned arrow left him grievously injured. Despite his immortality, Chiron was not beyond suffering, and eventually relinquished his eternal life to escape his anguish, and was subsequently enshrined among the stars as part of the Sagittarius constellation.
The constellation Sagittarius, situated in the southern hemisphere, is a member of the zodiacal constellation group in astronomy. The constellation in question has been duly acknowledged by the International Astronomical Union and is duly classified within the cohort of 88 constellations. Notably, the Sagittarius constellation is recognized for its conspicuous asterism, the "Teapot," which is characterized by a distinctive star formation resembling a teapot.
Sagittarius is frequently linked with the expedition, hopefulness, inquisitiveness, and affection for independence and discovery. Individuals born under this sign are recognized for their daring and gregarious temperament, perpetually in search of fresh encounters and trials. They are frequently optimistic, and zealous, and possess a strong yearning for education and enlightenment. Sagittarians are also recognized for their straightforward and frank manner, often expressing their opinions without hesitation.
Being a fire sign, Sagittarius is associated with ardor, inventiveness, and motivation. Sagittarians are regularly perceived as daring, self-assured, and autonomous individuals who are unafraid to take risks or trail their own path. They are recognized for their love of journey and exploration, frequently possessing a strong sense of impartiality and justice.
Individuals exhibiting the astrological constellation of Sagittarius are often recognized for their proclivity towards liberal perspectives and their desire for autonomy and autonomous decision-making in their interpersonal dealings. They naturally gravitate towards partners who share their passion for adventure and exploration of uncharted territories. Sagittarians are renowned for their affability, wit, and magnanimity, and are often regarded as exceptional confidants and companions.
In contemporary times, neon signs bearing the emblem of Sagittarius, in addition to other astrological symbols, have gained widespread popularity as decorative items, gifts, and statement pieces in various settings such as domiciles, corporate workspaces, and social gatherings. These neon signs are instrumental in infusing an exclusive and customized aura into the interior design and ambiance of their respective surroundings.
Elevate your living space with the Sagittarius Neon Sign – an exceptional and captivating decorative piece that honors the daring and exploratory essence of the Archer. Constructed with first-rate LED neon tubing, our neon sign radiates a striking and vivid luminosity, which imbues every room with a touch of cosmic allure. The Sagittarius emblem, embodied by the Archer, is exquisitely fashioned in a sleek and contemporary style, rendering it the perfect complement to any Sagittarius enthusiast's assemblage.
The installation process for the Sagittarius Neon Sign is straightforward and uncomplicated, and it is accompanied by a 12V power adapter that ensures its safe and efficient operation. The versatile design of the object affords the opportunity for it to be suspended on a vertical surface or situated upon a level plane, thereby furnishing the user with the capacity to customize its placement according to their unique aesthetic preferences and spatial constraints. The LED neon tubing has a high level of energy efficiency and durability, which guarantees that the Sagittarius Neon Sign will emit a captivating radiance for an extended period.
If you possess an affinity for the energy of the Archer, or are a Sagittarius yourself, then this LED Neon Sign serves as an optimal method to articulate your fondness for adventure, exploration, and optimism. It is an impeccable decorative piece suitable for embellishing bedrooms, living rooms, offices, and events, or as a thoughtful gift for a Sagittarius birthday or special occasion. Brighten up your surroundings with the Sagittarius Neon Sign and allow it to galvanize you to embrace the audacious and intrepid spirit of the Archer in your everyday life.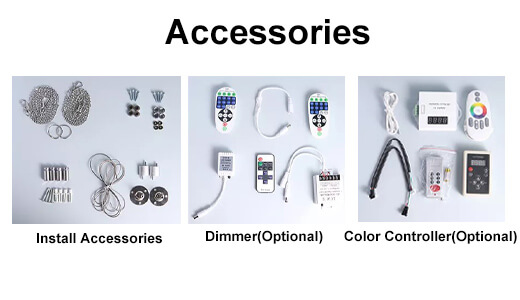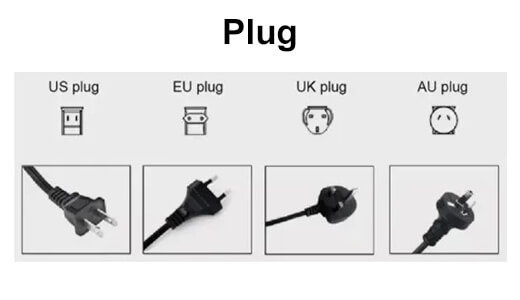 Quanzhou BgNeon Industrial Co., Ltd. is one of the largest manufacturers and exporters of LED neon signs in China. We are dedicated to the conceptualization, creation, and manufacturing of LED neon signage. Our merchandise is distinguished by its superior caliber, cost-effectiveness, expeditious turnaround, energy efficiency, and eco-friendliness. Furthermore, we do not enforce any minimum order quantity and are able to produce a custom set to suit your specific needs.


No Minimum Order Quantity


Strong Customization Capability

Fast Lead Time: 2-3 working days

100% On-Time S&E Guarantee



What is the size of this Neon Sign?
The customization of the degree of magnitude of our neon signage facilitates the personalization of any preferred size.
How is this Neon Sign powered?
The Neon Sign that we proffer is furnished with a 12V power adapter, thereby guaranteeing the safety and efficacy of its functioning. Merely a straightforward insertion into a customary power outlet is requisite.
Can the Neon Sign be hung on the wall?
Yes, the Neon Sign that we provide possesses the capability of being mounted onto a surface of a wall. It is accompanied by apertures that have been pre-drilled, thereby facilitating a seamless installation process.
Can this Neon Sign be placed on a flat surface?
Yes, the Neon Sign that we provide exhibits outstanding versatility, rendering it highly appropriate for situating on an array of surfaces, such as tabletops and shelves, among others. This remarkable adaptability of placement alternatives is a noteworthy attribute of our merchandise.
Is this Neon Sign energy-efficient?
Yes, the Neon Sign proffered is constructed with LED neon tubing. The application of said tubing is not only energy-efficient but also long-lasting, thus producing an incandescent radiance while consuming negligible energy.
Is this Neon Sign suitable as a gift?
Yes, this Neon Sign would be a cogent and distinctive gift for individuals who commemorate Sagittarius birthdays, those who delight in the audacious disposition of the Archer, and for momentous occasions.
Is this Neon Sign suitable for outdoor use?
We offer a range of two discrete categories of neon signs, specifically designed for use in either interior or exterior environments. The decision of selecting a particular type should be based on the distinctive circumstances of one's situation.
Can this Neon Sign be customized?
Yes, we present bespoke alternatives for neon signage. Peruse our Original Equipment Manufacturer webpage to gain further insights on personalization.
We hypothesize that the following Frequently Asked Questions will provide relevant particulars pertaining to the Sagittarius Neon Sign. Should further clarification be required, we encourage you to promptly communicate with us.