Custom Coffee Bar Neon Sign – Add a Vibrant Glow to Your Café
— Enhance Your Coffee Bar Ambience with a Custom LED Neon Sign
Welcome to BgNeon, the esteemed provider of elite LED neon signs. Revolutionize your coffee bar into a mesmerizing area with our tailor-made Coffee Bar Neon Sign. Our group of proficient artisans and inventive designers exert ceaseless effort to fabricate awe-inspiring neon signs that flawlessly represent your distinctive coffee shop ambiance.
Quick Details
Material: LED Neon Tube
Base Board Material: 5mm transparent or black acrylic/metal base
Backboard Type: Square/cut by shape/ invisible Backboard
Neon Colors: Yellow, Orange, Red, Blue, Green, Pink, Purple, White, etc
Neon Tube: 6mm, 8mm, 10mm, 15mm (RGB)
Operate Voltage: 12V
Plug: US, UK, AU, EU Plug
Life Span: More than 50000 hours
Get In Touch With Us
Quick Details
Material: LED Neon Tube
Base Board Material: 5mm transparent or black acrylic/metal base
Backboard Type: Square/cut by shape/ invisible Backboard
Neon Colors: Yellow, Orange, Red, Blue, Green, Pink, Purple, White, etc
Neon Tube: 6mm, 8mm, 10mm, 15mm (RGB)
Operate Voltage: 12V
Plug: US, UK, AU, EU Plug
Life Span: More than 50000 hours
Coffee Bar Neon Sign Product Description
The Coffee Bar Neon Sign embodies a flawless masterpiece, meticulously crafted with LED neon expertise. The design is thoughtfully curated to elevate the ambiance of coffee bars and cafes. Its mesmerizing brilliance is certain to allure and mesmerize your esteemed patrons, imparting a sense of sophistication and refinement to your establishment. Every intricate detail has been painstakingly crafted to perfection, making this sign a true embodiment of artistic excellence. Elevate your coffee bar to unprecedented heights and set yourself apart from the competition with this polished and graceful adornment.
At BgNeon, we take immense pride in our exceptional aptitude to manufacture one-of-a-kind LED neon signs that are custom-fit to complement the distinct branding and aesthetics of your coffee establishment. The Coffee Bar Neon Sign proffered by us possesses the potentiality of complete customization according to your preference, providing you with a plethora of options to select your preferred text, font, colors, and graphics. This attribute facilitates the conspicuous exhibition of your coffee shop's distinctive identity. Whether you wish to showcase your establishment's name, a slogan, or a design that embodies the essence of coffee, we possess the necessary knowledge and skill to bring your creative vision to life.
Product Features:
Superior LED Neon Technology: Our neon signs employ cutting-edge LED technology, thereby ensuring optimal energy efficiency, unparalleled durability, and a vibrant, uniform radiance.
Customization Options: When contemplating the various customization options for a coffee bar sign, an individual may opt for a vast array of font styles, color schemes, size dimensions, and graphical elements. Such selections afford the opportunity to fabricate a bespoke sign that corresponds with the distinct brand image.
Easy Installation: Our neon signs are characterized by their ease of installation. The products in question possess a strikingly low weight and are outfitted with pre-existing perforations, guaranteeing a seamless installation procedure. In addition, no specialized skills are required to complete the installation process.
Safe and Eco-Friendly: LED neon signs present a safer and ecologically conscious substitute to conventional glass neon signs. The rationale behind this is their reduced power consumption and diminished heat generation, thereby culminating in a more sustainable and environmentally aware selection.
Long-Lasting Durability: Our Coffee Bar Neon Signs exhibit remarkable longevity, as they are constructed to endure a plethora of potential stressors. These signs have been engineered to withstand breakage, inclement weather, and general wear and tear, thus guaranteeing their enduring usage.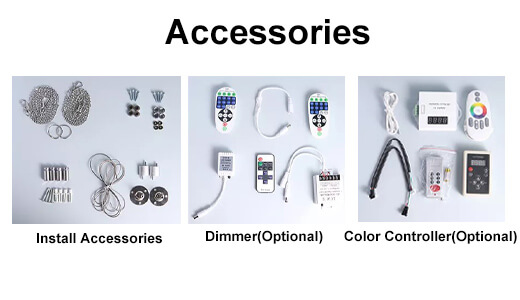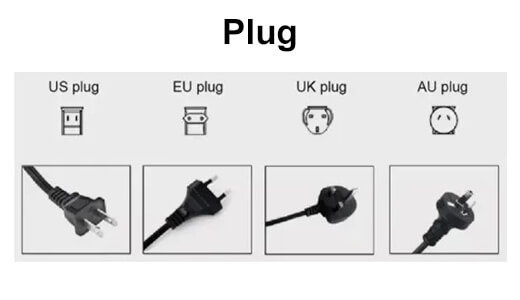 Why Buy This Product from BgNeon:
Unmatched Quality: Our LED neon signs are expertly crafted utilizing high-quality materials, yielding a level of superiority that exceeds even the loftiest of expectations.
Customization Expertise: With our profound skills in customization, the creation of a Coffee Bar Neon Sign that accurately reflects the distinctive style of your coffee shop is within your reach.
Global Reach: As a prominent manufacturer of LED neon signs, our company has achieved global reach by catering to customers worldwide. Our dedication towards dependable shipment and outstanding customer support guarantees the delivery of first-rate service to our valued clientele.
Competitive Pricing: The Coffee Bar Neon Sign we offer is a highly commendable investment for your coffee enterprise, given our ability to provide cost-effective pricing without compromising on quality. Such a proposition presents itself as a viable and practical option for your business to deliberate upon.
Customer Satisfaction: We place the utmost importance on fulfilling the contentment of not only our esteemed clientele but also our workforce and equip our personnel with sufficient training to provide aid pertaining to any queries or apprehensions.


No Minimum Order Quantity


Strong Customization Capability

Fast Lead Time: 2-3 working days

100% On-Time S&E Guarantee



Q1: Could you provide information regarding the expected timeframe for the reception of a tailored Coffee Bar Neon Sign?
A1: The solicitation of enlightenment with reference to the projected timeframe for the acquisition of a bespoke Coffee Bar Neon Sign is sought. The generation of an individualized neon sign habitually entails a period of 2 to 3 laborious days. Nevertheless, the length of time for conveyance may oscillate contingent on the geographical location of the recipient.
Q2: Can the dimensions and configuration of the neon signage be customized?
A2: Undoubtedly, the aforementioned corporation offers a wide range of diverse dimensions and configurations to cater to your personalized requirements. We kindly request that you liaise with our team to discuss your preferences.
Q3: May the use of neon signage in coffee shops be regarded as secure?
A3: Certainly, the incorporation of our LED neon signage in coffee establishments can be considered safe. These signs operate on low voltage, emit no thermal radiation, and are fabricated with durable materials.
Conclusion
The enhancement of the atmosphere of a coffee shop can be achieved by acquiring a unique Coffee Bar Neon Sign from BgNeon. These signs are crafted with utmost precision and meticulous attention to detail, leading to an LED neon sign that emanates a captivating radiance, providing a customized and personalized feel for your café. Furthermore, BgNeon provides an unmatched level of excellence, a vast assortment of tailored options, and exceptional customer support, cementing its status as the foremost destination for premium LED neon signage. We strongly recommend that you expeditiously procure BgNeon's services in order to experience the splendor it can bring to your coffee bar.