Illuminate with Whimsy: Doraemon Neon Light Sign by BgNeon
— Experience Childhood Joy with the Playful Doraemon Neon Light Sign
Welcome to BgNeon, the preeminent Chinese producer of high-caliber LED neon signs. Our area of expertise lies in personalized fabrication, catering to a global clientele with our vast selection of neon sign designs. The Doraemon Neon Light Sign, one of our delightful offerings, imbues a beloved childhood character with a lively essence. Its whimsical allure and resplendent luminescence engender an enchanting ambiance, evoking sentiments of sentimentalism and mirth.
Quick Details
Material: LED Neon Tube
Base Board Material: 5mm transparent or black acrylic/metal base
Backboard Type: Square/cut by shape/ invisible Backboard
Neon Colors: Yellow, Orange, Red, Blue, Green, Pink, Purple, White, etc
Neon Tube: 6mm, 8mm, 10mm, 15mm (RGB)
Operate Voltage: 12V
Plug: US, UK, AU, EU Plug
Life Span: More than 50000 hours
Get In Touch With Us
Quick Details
Material: LED Neon Tube
Base Board Material: 5mm transparent or black acrylic/metal base
Backboard Type: Square/cut by shape/ invisible Backboard
Neon Colors: Yellow, Orange, Red, Blue, Green, Pink, Purple, White, etc
Neon Tube: 6mm, 8mm, 10mm, 15mm (RGB)
Operate Voltage: 12V
Plug: US, UK, AU, EU Plug
Life Span: More than 50000 hours
Doraemon Neon Light Sign Product Description
The Doraemon Neon Light Sign available at BgNeon is a captivating LED neon sign that draws inspiration from the iconic character, Doraemon. Meticulously fashioned with precision and a keen eye for detail, this sign aptly captures the very essence of Doraemon's whimsical world. Whether one desires to infuse a dash of nostalgia into their homes, create a unique ambiance in a themed space, or elicit a smile in their commercial or social event, the Doraemon Neon Light Sign is indeed the perfect choice.
Our Doraemon Neon Light Sign has been crafted with great attention to detail, utilizing high-quality LED neon flex to provide a vibrant and enchanting glow. This sign is offered in a range of sizes, affording you the opportunity to select the most suitable dimensions to complement your space and preferences. By incorporating a playful design and captivating presence, this neon light flawlessly merges nostalgia with contemporary aesthetics.
Product Features:
Vibrant Illumination: The Doraemon Neon Light boasts a luminous and lively display with its striking LED lighting, which effectively animates Doraemon's universe and establishes a fanciful atmosphere.

Durable Construction: Crafted from superior materials, the neon light boasts of durable construction, thereby guaranteeing years of pleasure and dependable functionality.

Energy-Efficient: Our LED technology epitomizes energy efficiency by consuming a negligible amount of power, while concurrently providing an optimal impact. As a result, it constitutes a sustainable alternative.

Installation Made Effortless: Every signage is accompanied with mounting accessories and pre-drilled holes, thereby simplifying the installation process. The signage can be conveniently affixed to a flat surface or hung on the wall without any trouble.

Safe and Low Maintenance: Our LED neon signs are both safe and low maintenance. The aforementioned devices are intentionally crafted to generate a negligible quantity of thermal energy, and have been skillfully constructed to possess a remarkable degree of durability. This ensures that our signs are not only safe for use, but also require very little upkeep.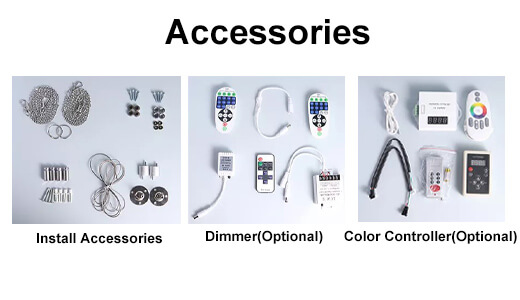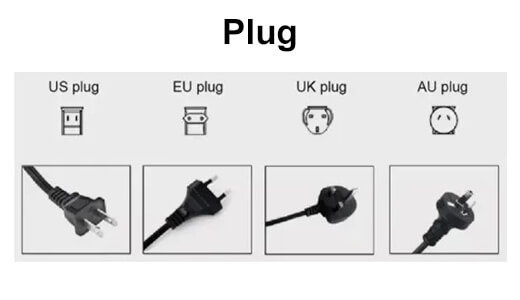 Why Buy This Product from BgNeon:
Superior Quality: BgNeon is dedicated to delivering superior quality and upholding excellence. Our Doraemon Neon Light is subject to rigorous quality control measures to guarantee that it meets the most stringent standards.

Customization Options: We offer a variety of customization alternatives to our esteemed customers, affording them the opportunity to personalize their neon illumination with an extensive assortment of hues, dimensions, and typefaces. This facilitates the creation of a distinctive and individualized piece that is tailored to their specific needs and preferences.

Worldwide Shipping: We provide global shipping services, distributing our neon signs directly to your residence, regardless of your location. This ensures a seamless and trouble-free shopping encounter for our clientele.

LED Neon Sign Dropshipping: BgNeon offers dependable dropshipping services for LED neon signs, affording the opportunity to commence an independent enterprise without the burden of managing inventory or coordinating shipment logistics.

Dedicated Customer Support: Our proficient customer support team is devoted to your service to provide assistance throughout the entire process. They offer guidance in selecting the most suitable sign and addressing any queries or concerns that you may have.


No Minimum Order Quantity


Strong Customization Capability

Fast Lead Time: 2-3 working days

100% On-Time S&E Guarantee



Q: May I select an alternative hue for the Doraemon LED Neon Sign?
A: Certainly! We present customization alternatives for the neon light's color. Please do not hesitate to communicate with our support team to converse about your inclinations and specifications. They will be delighted to offer their assistance.
Q: What is the life expectancy of the Doraemon Neon Sign?
A: Our LED neon signs are formulated to possess an approximate lifespan of 50,000 hours, thereby ensuring prolonged gratification.
Q: Am I able to employ the neon light in an exterior setting?
A: Although our neon lights are primarily purposed for interior utilization, we can supply weatherproofing alternatives for outdoor installations. If additional elucidation is deemed necessary, kindly refrain from hesitating to reach out to our assistance personnel.
Conclusion
Indulge in the sensations of happiness and nostalgia associated with childhood through the utilization of the whimsical Doraemon Neon Light Sign, crafted by the esteemed BgNeon. Its intricate design meticulously brings to life the fantastical world of Doraemon, and its presence serves to imbue any environment with a sense of playful whimsy. BgNeon, through its unwavering commitment to producing only the highest quality products, offering customization options, facilitating global shipping, and providing dedicated customer support, has become the trusted source for premium LED neon signs. By selecting the Doraemon Neon Light Sign, one can bask in the captivating radiance of its enchanting illumination, and be transported back to the enchanting realms of Doraemon's magical world.