Game Zone Neon Sign
— Create a High Score Look with a Custom Game Zone Neon Sign
Upgrade your gaming setup to the next level with a personalized neon sign from BgNeon's Game Zone. Tailor the font, size, and color of your sign to complement your distinct style and rise above the competition. Our adept use of cutting-edge technology and premium materials ensures that our signs are robust and have a prolonged lifespan. Additionally, they are effortless to assemble and emanate a radiant and vibrant glow that will differentiate your gaming room from the rest. Whether you're a gamer, gaming enthusiast, or business, our neon sign is the ideal addition to elevate your gaming space.
Quick Details
Material: LED Neon Tube
Base Board Material: 5mm transparent or black acrylic/metal base
Backboard Type: Square/cut by shape/ invisible Backboard
Neon Colors: Yellow, Orange, Red, Blue, Green, Pink, Purple, White, etc
Neon Tube: 6mm, 8mm, 10mm, 15mm (RGB)
Operate Voltage: 12V
Plug: US, UK, AU, EU Plug
Life Span: More than 50000 hours
Get In Touch With Us
Quick Details
Material: LED Neon Tube
Base Board Material: 5mm transparent or black acrylic/metal base
Backboard Type: Square/cut by shape/ invisible Backboard
Neon Colors: Yellow, Orange, Red, Blue, Green, Pink, Purple, White, etc
Neon Tube: 6mm, 8mm, 10mm, 15mm (RGB)
Operate Voltage: 12V
Plug: US, UK, AU, EU Plug
Life Span: More than 50000 hours
Game Zone Neon Sign Product Description
The Game Zone Neon Sign is an exquisite piece of art, crafted with utmost precision and care, specifically designed to showcase the magnificent words "Game Zone" with LED neon strips. It is an authentic work of art that imbues a matchless sense of refinement and sophistication to whichever gaming milieu or enterprise it occupies, elevating it above the ordinary.
The phrase "Game Zone" has become widely known and cherished throughout the years, denoting a venue that is completely devoted to the delight of indulging in video games. The proliferation of gaming arcades worldwide is attributed to the swift progress of technology and the insatiable desire for immersive gameplay encounters. These facilities are not your ordinary leisure spaces, rather, they function as a central location for communal assemblies, where individuals can establish camaraderie with their peers, participate in intense competitions, and completely immerse themselves in the most innovative games.
The evolution of the concept of the Game Zone has seen it expand to encompass both home gaming consoles and online gaming platforms. In this day and age, the Game Zone has solidified its position as a ubiquitous element within the contemporary gaming scene. The allure of the gaming world is simply irresistible, beckoning enthusiasts of all ages and diverse backgrounds, each eagerly seeking to indulge in an immersive journey, establish meaningful connections, and embark on an epic adventure within the realm of video games.
The Game Zone may exist as a physical location like a gaming arcade or a virtual space like an online gaming platform. As a physical entity, the Game Zone would typically comprise gaming consoles, arcade machines, or other specialized equipment designed specifically for playing video games. These spaces are characterized by a relaxed and convivial atmosphere, with gamers congregating to compete and socialize with each other.
In the ethereal realm, a Game Zone may allude to a digital gaming realm or society where players can interconnect and partake in gameplay from any corner of the globe. These domains enable competitors to vie and cooperate with one another instantaneously, frequently with a vast assortment of games and genres at their disposal.
Whether corporeal or intangible, the Game Zone presents a domain where gamers can congregate to engage in gameplay, fraternize, and venture into the realm of video games.
As the realm of video games expanded in popularity, gaming arcades sprouted up all across the globe. These arcades utilized neon signs as a means to publicize their existence and captivate potential customers. Neon's vibrant and captivating radiance was the ultimate way to seize the attention of passersby and encourage them to enter and engage in gameplay.
As time elapsed, neon signs became inseparable from the gaming industry, and numerous gamers assimilated neon signs into their personal gaming domains. Presently, personalized neon signs are a prevalent method of supplementing a distinct and individualized embellishment to any gaming setup, and BgNeon's Game Zone Neon Sign is the quintessential way to enhance your gaming experience and construct a space that is exclusively yours.
Our Neon Sign for Game Zone is an exceptional addition to any gaming room or establishment. Our bespoke neon signs are crafted to elevate your gaming setup and create a distinctive and captivating ambiance.
Crafted with state-of-the-art technology and top-notch materials, our Game Zone Neon Signs offer a luminous and vivid glow that will awe all your visitors. You have the freedom to personalize your sign's font, size, and color to suit your individual style, ensuring a unique and unforgettable addition to your area.
At BgNeon, we are dedicated to delivering exceptional signage solutions that are easy to install and equipped with a robust LED light source, guaranteeing longevity and uninterrupted usage. Whether you're a seasoned gamer or simply enjoy playing, our Game Zone Neon Signs are the quintessential addition to any gaming setup.
Our distinguishing mark is found in our resolute dedication to personalized craftsmanship, in which we collaborate intimately with our clientele to fashion signs that are uniquely attuned to their brand, message, and aesthetic. Additionally, our internal production capabilities afford us the ability to offer expeditious turnaround times and unparalleled pricing, setting us apart from the rest of the field.
Elevate your gaming realm to unparalleled heights with BgNeon's Game Zone Neon Sign. Our bespoke neon signs will set you apart from the crowd and lend that coveted high-score vibe to your gaming haven, leaving your visitors awe-inspired. Don't wait any longer to begin crafting your very own personalized neon sign – reach out to us today!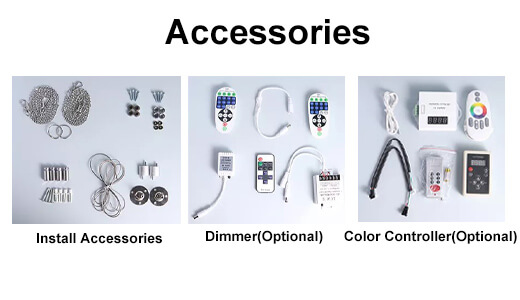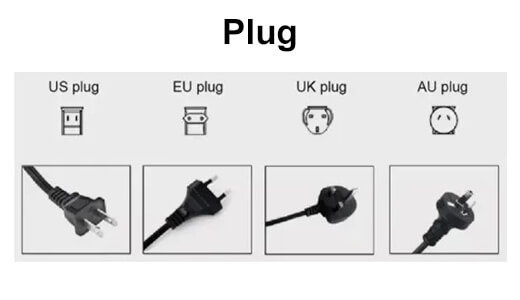 Quanzhou BgNeon Industrial Co., Ltd. is one of the largest manufacturers and exporters of LED neon signs in China. We are devoted to the conception, creation, and fabrication of illuminated neon signage that employs LED technology. Our merchandise is distinguished by its elevated caliber, economical cost, prompt turnaround, energy efficiency, and eco-consciousness. We impose no minimum order threshold and can produce a unit tailored to your specifications.


No Minimum Order Quantity


Strong Customization Capability

Fast Lead Time: 2-3 working days

100% On-Time S&E Guarantee



Can I customize the size of this Neon Sign?
Yes, at BgNeon, we provide an unparalleled opportunity for you to personalize your neon sign to your desired specifications. From the size of the sign to the font used, we offer an extensive range of customization options that will ensure the final product is a true reflection of your unique taste and style. Simply convey your requirements to us, and we will collaborate with you to materialize your vision into a stunning sign that surpasses your expectations.
How do I clean my Neon Sign?
To purify the radiance of your neon sign, gently caress it with a velvety, arid fabric. Refrain from utilizing any coarse substances or acrid compounds, for they have the potential to deface the sign's exterior.
How long will this Neon Sign last?
Our resplendent neon signs emanate an enduring LED light source that is capable of persisting for a staggering 50,000 hours, guaranteeing copious years of utilization for your sign. Moreover, our signs are fashioned with top-notch materials that are explicitly engineered to endure the attrition and fraying that arises with customary use.
How do I install this Neon Sign?
Our neon signs are crafted with utmost care and precision, making installation a breeze. Every essential element required to kickstart your experience comes included with the product. With effortless ease, affix it to any surface or wall and with a flick of a switch, let it come to life. Should any uncertainties or questions arise, our team of customer support specialists are at your beck and call, poised to offer the utmost assistance and address your every need.
Can I use this Neon Sign outdoors?
While our indoor signage is crafted with care, we also extend our expertise to cater to your outdoor signage needs, should you require it. Please do not hesitate to contact us in order to investigate your distinct specifications. Subsequently, we will work alongside you to create a customized signage resolution that meets all of your needs.
What is the warranty on this Neon Sign?
Indulge in the peace of mind that comes with our exquisite neon signs, guaranteed to be accompanied by a year-long warranty. In the unlikely occurrence that any complications arise within the first year of ownership, we implore you to make contact with us so that we may exert every effort to guarantee the issue is resolved to your utmost contentment.