Illuminate Your Love: Get a Happy Valentine's Day Neon Sign
— Create a Romantic Ambience with a Happy Valentine's Day Neon Sign
Make this Valentine's Day unforgettable by setting a romantic ambiance with a Happy Valentine's Day neon sign. Let your love declaration be as stylish as the neon sign itself. Our signs are specifically crafted according to your preferences – customized colors and designs that will surely captivate your significant other. What better way to give a personal touch to your Valentine's Day celebration? Not only are they perfect for home decor, but also for weddings and special occasions where they will exude an air of sophistication and elegance.
Quick Details
Material: LED Neon Tube
Base Board Material: 5mm transparent or black acrylic/metal base
Backboard Type: Square/cut by shape/ invisible Backboard
Neon Colors: Yellow, Orange, Red, Blue, Green, Pink, Purple, White, etc
Neon Tube: 6mm, 8mm, 10mm, 15mm (RGB)
Operate Voltage: 12V
Plug: US, UK, AU, EU Plug
Life Span: More than 50000 hours
Get In Touch With Us
Quick Details
Material: LED Neon Tube
Base Board Material: 5mm transparent or black acrylic/metal base
Backboard Type: Square/cut by shape/ invisible Backboard
Neon Colors: Yellow, Orange, Red, Blue, Green, Pink, Purple, White, etc
Neon Tube: 6mm, 8mm, 10mm, 15mm (RGB)
Operate Voltage: 12V
Plug: US, UK, AU, EU Plug
Life Span: More than 50000 hours
Happy Valentine's Day Neon Sign Product Description
On Valentine's Day, a delightful neon sign bearing the message "Happy Valentine's Day" is a decorative feature composed of neon or LED lights, which shine in a dazzling and lively manner. These signs are fashioned with a romantic and festive theme, exhibiting heart shapes, cupid arrows, and other Valentine's Day motifs.
Happy Valentine's Day neon signs are an admired way of creating a romantic ambiance for Valentine's Day celebrations, weddings, and other special events. They are also frequently used in commercial settings, like restaurants and retail outlets, to allure customers and promote Valentine's Day sales.
The genesis of Valentine's Day can be ascribed to the era of classical Rome, where armor was considered a theological potency that pervaded the fundamental structure of civilization. In the middle of February, the Lupercalia festival was observed, during which the youth were paired by means of drawing lots. This celebration was subsequently Christianized and rechristened as St. Valentine's Day, in honor of one or more early Christian martyrs named Valentine.
Numerous fables are associated with St. Valentine, but the most widely accepted one proposes that he was a priest in Rome during the 3rd century AD. At that point in history, Emperor Claudius II had prohibited nuptials to enhance the number of soldiers in his army, yet St. Valentine persisted in performing clandestine marriages for young couples. Upon the discovery of his actions, he was incarcerated and later executed on February 14th.
Over the course of time, St. Valentine has evolved into a revered patron saint of love and affection. During the Middle Ages, his feast day was marked with the exchange of cards and gifts, particularly in England and other regions of Europe. Legend tells a tale of the inaugural dispatch of a Valentine's Day card dating back to the 15th century.
In this contemporary era, Valentine's Day has achieved worldwide recognition and is commemorated with immense enthusiasm. The 14th of February has been designated as the day of love, where individuals express their affection and fondness towards their romantic counterparts, loved ones, acquaintances, and all other precious beings.
On the day of St. Valentine, individuals traditionally exchange cards, presents, and blossoms, while indulging in intimate meals or other extraordinary events with their beloved ones. This occasion is often related to the shades of crimson and blush, as well as hearts and other symbols of adoration.
As Valentine's Day began to gain more recognition, both corporations and individuals employed neon signs to produce a buoyant and amorous environment. Neon signs reading "Happy Valentine's Day" were particularly sought-after, as their vivid colors and graceful patterns contributed an enchanting touch to Valentine's Day festivities.
Today, the era of Happy Valentine's Day neon signs remains a thriving and favored method of expressing love and generating a romantic atmosphere. By leveraging the progressions in LED lighting technology, neon signs have become increasingly energy-efficient and durable, rendering them an exceptional investment for any occasion.
Are you seeking an extraordinary and captivating means to commemorate Valentine's Day? Look no further than our Happy Valentine's Day neon sign!
Crafted with utmost precision using premium quality, energy-efficient materials, this exquisite neon sign boasts bright and vibrant LED lights that are bound to infuse a touch of enchantment into any ambiance. It's resplendent design and captivating hues make it a quintessential addition to your abode's decor, nuptial festivities, or any special occasion.
Our Valentine's Day neon sign is not only facile to install but also highly durable and long-lasting, rendering it an astute investment for any event. Whether you aspire to create a romantic aura or yearn to make a bold statement, this sign will unquestionably leave an indelible impression.
Why procrastinate? Infuse your Valentine's Day festivities with an abundance of affection and radiance by acquiring our Happy Valentine's Day neon sign without delay!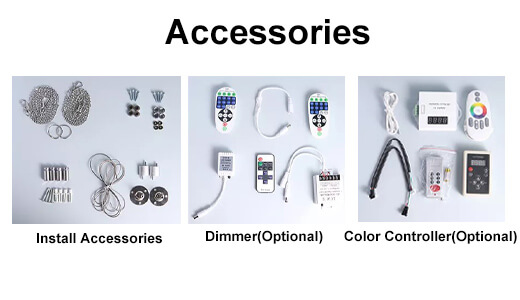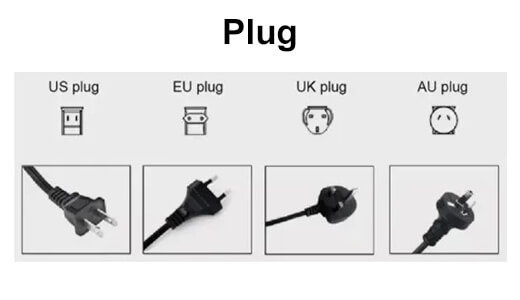 Quanzhou BgNeon Industrial Co., Ltd. is one of the largest manufacturers and exporters of LED neon signs in China. We have pledged ourselves to the conception, evolution, and creation of LED neon signs. Our offerings are fashioned with superiority, affordability, promptness, conservation, and ecological benevolence in mind. We are free from the constraints of a minimum order quantity and are more than capable of crafting a collection for your particular needs.


No Minimum Order Quantity


Strong Customization Capability

Fast Lead Time: 2-3 working days

100% On-Time S&E Guarantee



How long does it take to receive my Happy Valentine's Day neon sign?
Our customary duration for processing orders is a span of 2-3 business days. The temporal trajectory of shipping shall be contingent on your locale, yet it is noteworthy that the preponderance of orders are delivered within a window of 3-5 operational days.
Is the neon sign energy-efficient?
Yes, our luminous signs are crafted utilizing the latest in energy-conscious LED technology. These masterfully created pieces are engineered to withstand the test of time while consuming a mere fraction of the energy consumed by their conventional neon counterparts.
How do I install the neon sign?
Our neon signs are a breeze to set up and provide all the essential elements to ignite your imagination, comprising of mounting embellishments and an electric cable. Effortlessly connect the sign and suspend it using the integrated hooks or chains.
Can the neon sign be used outdoors?
This neon sign, while striking in appearance, is unfortunately not suitable for exposure to the elements due to their lack of weather durability. Their purposeful construction only permits their use within interior spaces or tucked away in sheltered outdoor environs.
How do I clean my neon sign?
To restore the luster of your neon symbol, delicately caress it with a parched or mildly moistened textile. Be wary not to employ any harsh agents or dissolvents, as these may impair the brilliance of the emblem.
What is the warranty on the neon sign?
We present an exclusive one-year restrictive assurance on each of our neon signs. In case you encounter any impediments with your sign within the warranty period, kindly get in touch with us for comprehensive support.