Custom-Made "Hello Beautiful" Neon Sign for Captivating Spaces
— Illuminate Your World with the Exquisite "Hello Beautiful" Neon Sign
Elevate any environment into a breathtaking masterpiece with the mesmerizing radiance of the "Hello Beautiful" neon sign, meticulously handcrafted by the skilled artisans of BgNeon. As a preeminent manufacturer of bespoke LED neon signs in China, we take immense pride in curating top-of-the-line, visually-compelling signage that caters to a global clientele. Our customer-centric sales model ensures an effortless experience, enabling you to manifest your unique vision with a personalized flair.
Quick Details
Material: LED Neon Tube
Base Board Material: 5mm transparent or black acrylic/metal base
Backboard Type: Square/cut by shape/ invisible Backboard
Neon Colors: Yellow, Orange, Red, Blue, Green, Pink, Purple, White, etc
Neon Tube: 6mm, 8mm, 10mm, 15mm (RGB)
Operate Voltage: 12V
Plug: US, UK, AU, EU Plug
Life Span: More than 50000 hours
Get In Touch With Us
Quick Details
Material: LED Neon Tube
Base Board Material: 5mm transparent or black acrylic/metal base
Backboard Type: Square/cut by shape/ invisible Backboard
Neon Colors: Yellow, Orange, Red, Blue, Green, Pink, Purple, White, etc
Neon Tube: 6mm, 8mm, 10mm, 15mm (RGB)
Operate Voltage: 12V
Plug: US, UK, AU, EU Plug
Life Span: More than 50000 hours
Hello Beautiful Neon Sign Product Description
The bespoke LED neon sign, bearing the phrase "Hello Beautiful", is a handcrafted masterpiece that adds allure and panache to your environment. With painstaking attention to detail, the sign's cursive letters are expertly molded to perfection, radiating a soft yet vibrant glow that creates a warm and inviting ambiance, making it an eye-catching centerpiece in any locale.
Our "Hello Beautiful" neon sign is meticulously crafted using cutting-edge LED technology, ensuring durability, energy efficiency, and unparalleled brilliance. Meticulously fashioned from pliable neon tubing, our signs are both safe and robust, with the added benefit of being adaptable to various settings, allowing for effortless installation. Be it a bedroom, living room, office, or commercial space, this sign exudes sophistication while delivering a message of inspiration that will uplift and brighten your day.
Product Features:
Customization: At BgNeon, we acknowledge the paramount importance of uniqueness and customization. Our renowned "Hello Beautiful" signage is customized to cater to your distinct taste and preferences, thereby enhancing the overall experience to a whole new dimension. A plethora of color selections are at your disposal, ranging from a cozy and warm white to a crisp and refreshing cool white, a mesmerizing and vibrant pink, or even an enchanting and captivating color-shifting alternative.
Superior Quality: At the core of our guiding principles resides an unyielding commitment to providing incomparable eminence. Our neon signage radiates an unparalleled degree of creativity that remains unrivaled, attributable to the exclusive utilization of first-rate resources and state-of-the-art LED technology. This not only ensures optimal longevity, but also guarantees a consistently superior performance. Moreover, our dedication to sustainability is apparent in the incorporation of low-energy LED lighting, rendering our signage both ecologically conscious and exceedingly cost-effective.
Easy Installation: Our neon signs are crafted with utmost convenience in mind, making installation an absolute breeze. With all the essential components included, you can easily mount the sign on your wall or display it using the crystal clear acrylic base, plug it in and bask in the mesmerizing radiance that illuminates and transforms your space.
Versatility: The neon sign that exhibits the phrase "Hello Beautiful" manifests extraordinary adaptability that permits it to smoothly amalgamate into an extensive spectrum of environments. These environments are of varying nature, inclusive of snug dwellings, voguish boutiques, chic hair salons, delightful cafes, and beyond. The sign functions as an ideal accompaniment to interior design schemes that draw inspiration from both contemporary and conventional aesthetics, instilling any space with a vivacious vitality that captivates the onlooker's attention and radiates optimism.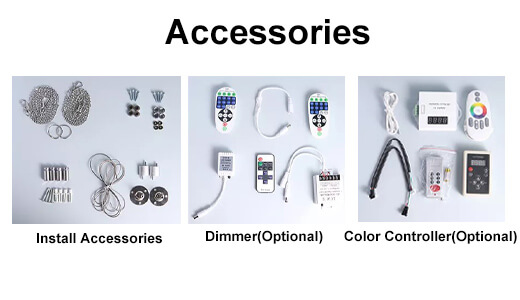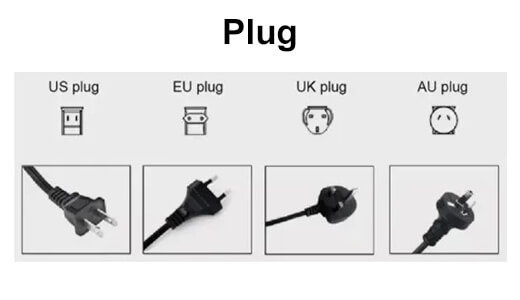 Why Buy This Product from BgNeon:
Unmatched Expertise: BgNeon's unparalleled expertise in neon sign production, acquired over years of experience, is evident in their exceptional quality. The skilled artisans, with great precision, meticulously implement a harmonious composition of conventional craftsmanship and contemporary techniques. The fastidious focus on minutiae culminates in the generation of a consummate final outcome.

Customization Options: At BgNeon, we value the importance of bringing your vision to life. Our customization options provide a tailored experience that is unique to each individual's personal style and desired ambiance. From color selection to size determination, we are committed to delivering a truly bespoke "Hello Beautiful" neon sign that sets us apart.

Competitive Pricing: Our company is devoted to delivering competitive pricing while maintaining high standards of quality. By eliminating intermediaries and providing direct sales, we can offer affordable pricing options, thus making our "Hello Beautiful" neon sign accessible to a wider customer base.

Exceptional Customer Service: At BgNeon, customer satisfaction is of utmost importance to us. Our team of committed experts remains readily accessible to offer assistance throughout the complete process, encompassing the primary design phase up to the provision of after-sales support. We aim to create a seamless and enjoyable experience for you, ensuring your complete satisfaction is achieved.


No Minimum Order Quantity


Strong Customization Capability

Fast Lead Time: 2-3 working days

100% On-Time S&E Guarantee



Q1: What is the timeframe for receiving a personalized "Hello Beautiful" neon sign?
A1: The temporal framework for acquiring a customized neon sign that reads "Hello Beautiful" usually encompasses a period of one to two weeks. This time period includes a design consultation, manufacturing, quality control, and delivery.
Q2: Is it possible to select an alternate font style for the "Hello Beautiful" sign?
A2: Indeed, selecting an alternative font style for the "Hello Beautiful" sign is an entirely feasible task. We take pride in presenting a plethora of font styles that are tailored to cater to your individualistic preferences. Our adroit design team is well-equipped to navigate you through the assortment of alternatives and assist you in cherry-picking the most appropriate font that seamlessly complements your desired aesthetic appeal.
Q3: Do the neon signs pose any safety concerns?
A3: Fear not, our neon signs are crafted with the utmost safety in mind. We incorporate advanced low-voltage LED technology that generates minimal heat, thereby ensuring both safety and energy efficiency. Furthermore, our signage is fashioned from only the most robust and resilient materials, guaranteeing a sturdy and enduring product.
Conclusion
Elevate the ambiance of your surroundings with the mesmerizing and captivating "Hello Beautiful" neon sign skillfully crafted by BgNeon. Our unparalleled proficiency in creating bespoke LED neon signs, unwavering dedication to ensuring top-notch quality, wide-ranging customization options, unbeatable pricing, and exceptional customer service make us your reliable partner every step of the way. Experience the brilliance and radiance of our carefully crafted neon signs as they emanate a warm glow, and bask in the magnificence that emanates from within.