Discover the Perfect Honey Neon Sign for Your Space
— Brighten Up Your Environment with a Custom Honey Neon Sign
Welcome to BgNeon, a reliable destination for top-notch LED neon signs! If one desires to embellish their space with a dash of delicacy and sophistication, our tailor-made Honey Neon Signs are an impeccable option. Meticulously crafted with great attention to detail, these magnificent neon signs not only illuminate the surrounding environment but also establish a cordial and inviting atmosphere. Whether it is to impart a warm and snug feel to one's abode, entice clients to one's enterprise, or enrich the ambiance of any occasion, our Honey Neon Signs are sure to surpass one's expectations.
Quick Details
Material: LED Neon Tube
Base Board Material: 5mm transparent or black acrylic/metal base
Backboard Type: Square/cut by shape/ invisible Backboard
Neon Colors: Yellow, Orange, Red, Blue, Green, Pink, Purple, White, etc
Neon Tube: 6mm, 8mm, 10mm, 15mm (RGB)
Operate Voltage: 12V
Plug: US, UK, AU, EU Plug
Life Span: More than 50000 hours
Get In Touch With Us
Quick Details
Material: LED Neon Tube
Base Board Material: 5mm transparent or black acrylic/metal base
Backboard Type: Square/cut by shape/ invisible Backboard
Neon Colors: Yellow, Orange, Red, Blue, Green, Pink, Purple, White, etc
Neon Tube: 6mm, 8mm, 10mm, 15mm (RGB)
Operate Voltage: 12V
Plug: US, UK, AU, EU Plug
Life Span: More than 50000 hours
Honey Neon Sign Product Description
The Honey Neon Signs furnished by our establishment are meticulously crafted with utmost diligence and precision, incorporating cutting-edge LED technology. These signs are artfully designed to impeccably imitate the conventional visual appeal of neon signs, all the while providing a plethora of advantages including enhanced energy conservation, sturdiness, and versatility. Each individual sign is meticulously crafted to cater to the unique requirements of our esteemed clientele, granting them the liberty to customize every aspect, including the design, dimensions, and hues, according to their exclusive predilections.
Our Honey Neon Signs have been expertly fashioned to ensnare the very essence of saccharinity and emit it in a dazzling spectacle. The soft luminosity of the neon lights, stimulated by honey, will augment any locale with a hint of mesmerizing charm. Be it a bistro, a boudoir, a nuptial site, or a merchandising outlet, our Honey Neon Signs will serve as an enthralling centerpiece that will indubitably make a lasting impression.
Product Features:
Premium Quality: The neon signs we offer have been created using superior-quality materials so as to guarantee their durability and dependability.
Customization: We offer a diverse selection of dimensions, hues, and typefaces for individuals to craft a unique Honey Neon Sign that harmonizes optimally with their distinct personal fashion.
Energy Efficient: By utilizing LED technology, our neon signs possess the ability to consume low quantities of power, while simultaneously maintaining their brightness. This characteristic renders them conducive to ecological preservation and economically efficient.
Easy Installation: The installation process of each sign is made effortless due to the provision of pre-drilled holes and a mounting kit, ensuring seamless installation at any desired location.
Safe and Durable: The LED neon signs are deliberately fashioned to guarantee utmost safety and durability, as they are devised to maintain a cool temperature when touched, which greatly diminishes the likelihood of any probable burns. Moreover, these signs are adeptly created to be resilient to breakage and impervious to any external harm, thereby making them an exceptionally superior choice.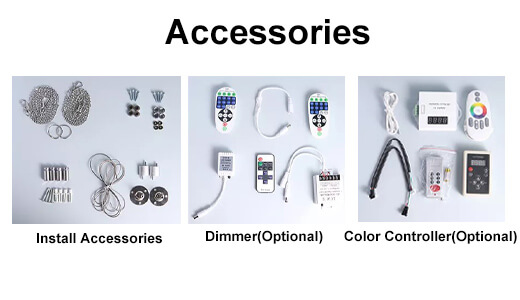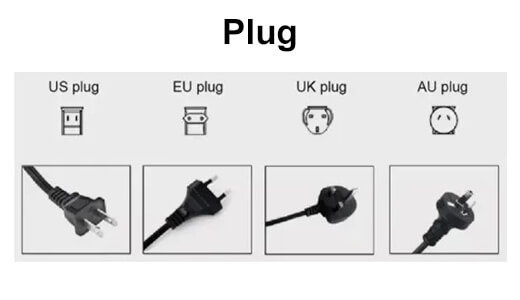 At BgNeon, we boast our position as a prominent manufacturer of LED neon signs. Our Honey Neon Signs are the ideal choice for your forthcoming project due to the following reasons:
Incomparable Mastery: We exhibit unparalleled expertise in the domain of neon sign production, backed by years of experience. This guarantees exceptional quality and meticulous attention to detail.
Customization Possibilities: Our team of experts will collaborate with you extensively to materialize your innovative ideas. From conceptualization to implementation, we provide an effortless customization procedure.
Worldwide Coverage: We cater to clientele across the globe, rendering dependable shipping services and competitive pricing, regardless of your geographical location.
Dropshipping Services: As an aspect of our dedication to enhancing customer convenience, we provide dropshipping services, affording you the opportunity to fulfill orders directly to your clients without the burdensome task of inventory management.
Unprecedented Customer Service: Our congenial and well-informed customer support squad is accessible to lend their expertise and aid you at every stage, guaranteeing your utmost gratification.


No Minimum Order Quantity


Strong Customization Capability

Fast Lead Time: 2-3 working days

100% On-Time S&E Guarantee



Q1: How long does it take to receive a custom-made Honey Neon Sign?
A1: The typical production duration for our bespoke neon signs is within the range of 2 to 3 working days, whereas shipping times are subject to variation based on the destination, but are typically between 3 to 7 business days.
Q2: Can I preview the design before placing an order?
A2: Without a doubt! Once you furnish us with your design prerequisites, we will generate a digital preview for your examination before embarking on production.
Q3: Are the Honey Neon Signs suitable for outdoor use?
A3: Our neon signs are primarily fashioned for indoor utilization. In the event that you necessitate an outdoor neon sign, kindly get in touch with our customer support team for a discussion of viable options.
Conclusion
BgNeon excels in the production of bespoke Honey Neon Signs that augment the atmosphere of any setting with a hint of sophistication and allure. The LED neon signs are crafted with scrupulous attention to detail, ensuring that they boast not only exceptional energy efficiency and considerable durability, but also remarkable adaptability. BgNeon showcases an unrelenting dedication to providing unparalleled excellence, catering to a varied worldwide customer base, offering proficient dropshipping alternatives, and guaranteeing exceptional levels of customer contentment. Our Honey Neon Signs offer an impeccable chance to enhance your environment by exuding an atmosphere of coziness and refinement. This effect is certain to leave a lasting impression. We invite you to contact us promptly to commence the personalization of your ideal neon sign.