Express Your Love with an Exquisite I Love You Neon Sign from BgNeon
— I Love You: Add a Touch of Radiant Romance to Your Space
BgNeon is a well-respected fabricator of personalized LED neon signs, celebrated for its intricate artistry and proficiency in crafting engaging neon signs that animate any setting with lively aesthetics. Our outstanding merchandise assortment showcases the captivating "I Love You" neon display, engineered to communicate fondness and establish a romantic ambience. With our steadfast dedication to fulfilling customer demands and extensive neon sign production expertise, BgNeon is a dependable origin for high-quality neon signs on a global scale.
Quick Details
Material: LED Neon Tube
Base Board Material: 5mm transparent or black acrylic/metal base
Backboard Type: Square/cut by shape/ invisible Backboard
Neon Colors: Yellow, Orange, Red, Blue, Green, Pink, Purple, White, etc
Neon Tube: 6mm, 8mm, 10mm, 15mm (RGB)
Operate Voltage: 12V
Plug: US, UK, AU, EU Plug
Life Span: More than 50000 hours
Get In Touch With Us
Quick Details
Material: LED Neon Tube
Base Board Material: 5mm transparent or black acrylic/metal base
Backboard Type: Square/cut by shape/ invisible Backboard
Neon Colors: Yellow, Orange, Red, Blue, Green, Pink, Purple, White, etc
Neon Tube: 6mm, 8mm, 10mm, 15mm (RGB)
Operate Voltage: 12V
Plug: US, UK, AU, EU Plug
Life Span: More than 50000 hours
I Love You Neon Sign Product Description
The neon sign that reads "I Love You" is a visually compelling declaration of affection, meticulously fashioned using advanced LED technology. Our skilled craftsmen expertly mold and contort flexible neon tubes into the iconic phrase, creating a captivating radiance that immediately seizes attention. The sign is energized by energy-efficient LED lights, guaranteeing long-lasting brilliance while simultaneously minimizing environmental impact.
Exquisitely handcrafted with precision, the "I Love You" neon sign from BgNeon is a delightful and charming addition to any space. Whether it be a bedroom, living room, wedding venue, or even a commercial establishment, this sign serves as a stunning centerpiece that exudes love and warmth.
Product Features:
Superior Craftsmanship: Our adept craftsmen exhibit superior skills in their meticulous bending and shaping of each neon tube, resulting in impeccable precision and an unwavering focus on details.
Vibrant Illumination: The sign boasts of vibrant illumination, thanks to the use of high-quality LED lights that emit a radiant and uniform glow, thereby producing a mesmerizing visual impact.
Customizable Options: The availability of numerous customizable options is readily provided to our esteemed clientele who seek to fashion a unique neon sign that effectively conveys their affectionate sentiments. These options include a diverse range of hues and font types.
Easy Installation: Our neon signs are accompanied by pre-drilled apertures and corresponding attachments, rendering the process of affixing or showcasing them on any surface an uncomplicated endeavor.
Energy Efficient: The utilization of our LED technology results in not only a prolonged lifespan but also a reduction in energy consumption, thereby minimizing the associated electricity expenses while providing an aesthetically pleasing illumination to your space.
Durable and Safe: The neon signs that have been constructed are composed of materials that exhibit exceptional quality, thus ensuring their robustness and security. The scrutinized specimens demonstrate a remarkable capacity to endure elevated temperatures, bodily damage, and ultraviolet radiation exposure, hence rendering them an exceedingly coveted alternative for employment in both internal and external environments.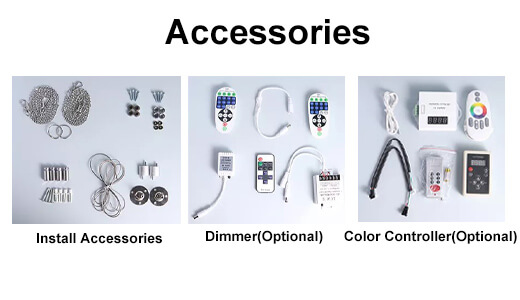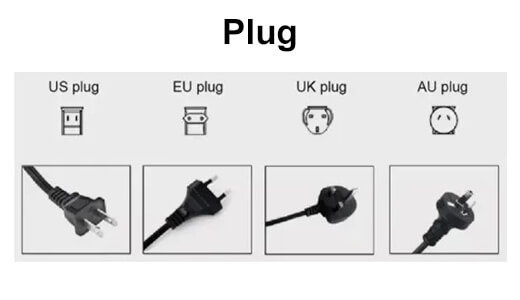 Why Purchase This Product from BgNeon:
Unsurpassed Quality: BgNeon places utmost importance on quality and diligently scrutinizes every facet of fabrication. Our neon signs are crafted for enduring durability, endowing you with an enduring emblem of affection.
Customization Options: The significance of individualization is well-appreciated by us. We provide a diverse array of customization alternatives, which empowers you to craft a distinctive neon sign that embodies your style and sentiment in an impeccable manner.
Global Shipping: Our esteemed organization, BgNeon, extends its reliable shipping services across the globe, thereby enabling customers from every nook and cranny of the world to relish our exceptional products.
Competitive Pricing: Our organization is dedicated to providing outstanding value for your investment through competitive pricing. Our neon signs are priced in a manner that is competitive, rendering them financially accessible while still maintaining elevated levels of quality.
Responsive Customer Support: Our group of immensely adept professionals displays an unyielding pledge to uphold an exceptional degree of receptiveness in the resolution of any inquiries or misgivings that may surface, evincing an unwavering loyalty to providing exemplary customer care. This epitomizes our steadfast commitment to furnishing responsive customer assistance. The resolute dedication exhibited by our team ensures a seamless and straightforward interaction for our esteemed customers.


No Minimum Order Quantity


Strong Customization Capability

Fast Lead Time: 2-3 working days

100% On-Time S&E Guarantee



Q1. Is it feasible to customize the color of the neon signage that showcases the endearing message "I Love You"?
A1. Unquestionably! We proffer a vast spectrum of personalized color alternatives that cater to your individual preferences. You may effortlessly select your favored tint during the sign's customization process.
Q2. Is it feasible to utilize the neon sign in exterior settings?
A2. Certainly, our neon signs are meticulously designed to endure various environmental conditions, including outdoor usage. However, we strongly advise safeguarding the sign from direct exposure to severe climatic conditions such as heavy rains.
Q3. What are the dimensions of the "I Love You" neon sign?
A3. The dimensions of the neon sign bearing the message "I Love You" are available in standard options of 25* 10* 5cm/9.84*3.93*2 in. However, we do extend the option of customized sizing to meet your specific requirements.
Q4. Is the sign difficult to install?
A4. It is not a challenging task to install the neon sign. Each sign is equipped with pre-drilled holes and mounting accessories, simplifying the installation process. In addition, a thorough guide for installation has been furnished for the sake of your ease and facilitation.
Conclusion
Indulge in the captivating charm of our "I Love You" neon sign and imbue your surroundings with a hint of sentimentality. Distinguished by its exceptional workmanship, personalized alternatives, and unparalleled excellence, this sign embodies the ultimate embodiment of affection. Procure from BgNeon at present and allow your sincere emotions to radiate through any environment. Do not hesitate to reach out to our affable customer support team for further aid or place your order immediately to infuse your life with the enchantment of neon.