Attract Customers with a Custom Milkshake Neon Sign
— Increase Sales with an Eye-Catching Milkshake Neon Sign
Looking to enhance your sales and captivate a larger audience towards your delectable milkshake assortments? Look no further than our vivacious Milkshake Neon Sign. Our exclusive Neon Sign serves as the ideal method to ameliorate your menu's prominence and allure more clientele. Place your order today and elevate your business!
Quick Details
Material: LED Neon Tube
Base Board Material: 5mm transparent or black acrylic/metal base
Backboard Type: Square/cut by shape/ invisible Backboard
Neon Colors: Yellow, Orange, Red, Blue, Green, Pink, Purple, White, etc
Neon Tube: 6mm, 8mm, 10mm, 15mm (RGB)
Operate Voltage: 12V
Plug: US, UK, AU, EU Plug
Life Span: More than 50000 hours
Get In Touch With Us
Quick Details
Material: LED Neon Tube
Base Board Material: 5mm transparent or black acrylic/metal base
Backboard Type: Square/cut by shape/ invisible Backboard
Neon Colors: Yellow, Orange, Red, Blue, Green, Pink, Purple, White, etc
Neon Tube: 6mm, 8mm, 10mm, 15mm (RGB)
Operate Voltage: 12V
Plug: US, UK, AU, EU Plug
Life Span: More than 50000 hours
Milkshake Neon Sign Product Description
A neon sign featuring a milkshake design is a splendidly illuminated sign that draws the attention of onlookers. The utilization of this particular approach is a highly favored alternative among corporate entities, particularly those engaged in the supply of refreshments such as cafes, patisseries, and dining establishments that specialize in the creation of delectable milkshakes and other palatable delicacies. The aim of this aesthetic is to exude a visually stimulating and captivating aura, thereby rendering it an optimal method for luring prospective clients and advertising the irresistibly delicious milkshakes that are being presented. In recent times, LED technology has emerged as a preferred option for creating milkshake signs, providing businesses with a more energy-efficient and personalized choice.
In the waning years of the 19th century, the debut of milkshakes transpired by blending a melange of milk, saccharine, and syrup imbued with various flavors, with either ice or ice cream. The original intent was to tout them as a panacea for good health, vending them at soda fountains and pharmacies.
In the initial years of the 20th century, a noteworthy observation was made regarding the augmented prevalence of milkshakes. At the onset of the 1920s, milkshakes had unequivocally established their status as a quintessential and distinctive attribute of American diners and soda fountains. Subsequently, during the 1930s and 40s, milkshakes were often accompanied by a slice of cake or pie, rendering them a ubiquitous choice for dessert enthusiasts.
Over time, the formulas for milkshakes have undergone a metamorphosis, with novel flavors and components being incorporated to produce a plethora of delectable milkshake choices. In modern times, milkshakes are relished across the globe and are a favored indulgence for individuals of all ages. The vivid and captivating allure of neon signs rendered them a flawless conduit for highlighting the scrumptious milkshakes and ice cream sundaes available.
Throughout the duration of the 20th century, there was a marked increase in the prevalence of neon signage within the realm of establishments specializing in milkshakes and ice cream delicacies. These signs featured customized designs that showcased a plethora of tempting and desirable treats, such as luscious milkshakes, delectable ice cream cones, and other sweet delicacies. Even today, neon signs remain a popular choice for such establishments, but with the advent of modern LED technology, many businesses are opting for energy-efficient and customizable options that add a touch of retro charm and personality to their decor.
Elevate the ambiance of your business with a touch of nostalgic allure and whimsical amusement through our Milkshake Neon Sign. This bespoke sign is equipped with an effervescent and energy-efficient LED layout that emulates the timeless appeal of neon while also boasting the advantages of durability and eco-friendliness.
Crafted from premium-grade components, our Milkshake Neon Sign is engineered to withstand the test of time and offers a lively and captivating exhibition for your menu or decor. Its lively configuration and vivid embellishments render it a flawless embellishment for any coffeehouse, gelateria, or eatery aiming to infuse their environment with a distinct character.
Enhance the ambiance of your business with our Milkshake Neon Sign, effortlessly installable on any wall or window display. This versatile and practical addition is a surefire way to elevate your establishment. Don't settle for mundane signage when you can make a statement with our Milkshake Neon Sign which is guaranteed to be eye-catching. Place your order today and attract attention in style to your delectable milkshake offerings!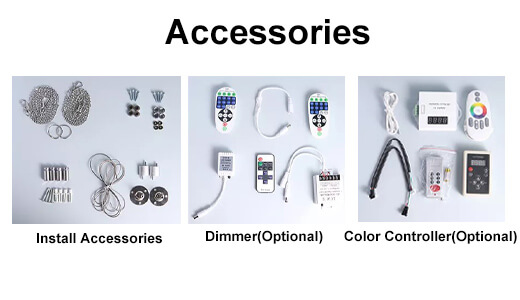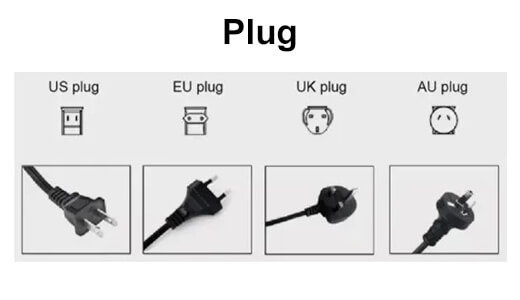 Quanzhou BgNeon Industrial Co., Ltd. is one of the largest manufacturers and exporters of LED neon signs in China. We pledge our unwavering dedication to the conceptualization, construction, and fabrication of LED neon signs. Our merchandise boasts exceptional craftsmanship, affordability, prompt turnaround, energy efficiency, and eco-friendliness. Moreover, we offer the added convenience of no minimum order quantity and the capacity to furnish a personalized set for your needs.


No Minimum Order Quantity


Strong Customization Capability

Fast Lead Time: 2-3 working days

100% On-Time S&E Guarantee



Is the Milkshake Neon Sign customizable?
Yes, our bespoke Neon Sign offers an array of personalized options to cater to your business's unique requirements. The sign's size, color, and font can all be tailored to your liking with utmost attention to detail. Further details can be explored for enhanced understanding.
How is the Neon Sign powered?
Our Neon Sign is energized by electrical power and is accompanied by a conventional plug that can be effortlessly connected to any regular electrical socket.
Is the Neon Sign easy to install?
Yes, the Neon Sign that we have developed has been intentionally crafted for the purpose of effortless installation. It is equipped with pre-drilled apertures and all the essential equipment to affix it to a wall or suspend it within a window.
Can the Neon Sign be used for other purposes besides milkshakes?
Yes, the implementation of our Neon Sign can be efficaciously employed as a promotional tool for various categories of food and beverage. Furthermore, it can also serve as an embellishing element, contributing to the augmentation of the personality of your enterprise.
What is the lifespan of the Neon Sign?
The Neon Sign that we offer is crafted from superior-grade constituents and is designed to endure. Given that it is meticulously tended to and suitably preserved, it has the capability to persist for numerous years.