Create Festive Magic with a Custom Neon Christmas Bells Sign
— Unleash the Holiday Cheer with our Vibrant LED Neon Christmas Bells Sign
Welcome to BgNeon, the preeminent destination for exquisite bespoke LED neon signs! Enhance your seasonal adornments and propagate the festive atmosphere with our Neon Christmas Bells Sign. Meticulously designed and expertly crafted, this captivating sign encapsulates the very essence of the holiday season, imparting an aura of coziness and allure to any given area. Let us delve into the minutiae and ascertain precisely why our Neon Christmas Bells Sign is the quintessential supplement to your merrymaking.
Quick Details
Material: LED Neon Tube
Base Board Material: 5mm transparent or black acrylic/metal base
Backboard Type: Square/cut by shape/ invisible Backboard
Neon Colors: Yellow, Orange, Red, Blue, Green, Pink, Purple, White, etc
Neon Tube: 6mm, 8mm, 10mm, 15mm (RGB)
Operate Voltage: 12V
Plug: US, UK, AU, EU Plug
Life Span: More than 50000 hours
Get In Touch With Us
Quick Details
Material: LED Neon Tube
Base Board Material: 5mm transparent or black acrylic/metal base
Backboard Type: Square/cut by shape/ invisible Backboard
Neon Colors: Yellow, Orange, Red, Blue, Green, Pink, Purple, White, etc
Neon Tube: 6mm, 8mm, 10mm, 15mm (RGB)
Operate Voltage: 12V
Plug: US, UK, AU, EU Plug
Life Span: More than 50000 hours
Neon Christmas Bells Sign Product Description
The Neon Christmas Bells Sign represents a remarkable display of LED neon technology, skillfully conveying the elusive qualities that define the holiday season. It is crafted by our skillful artisans and features exquisitely designed neon bells emitting radiant shades, thus producing a spellbinding spectacle. This sign is optimal for both indoor and outdoor settings and is an exquisite showpiece for Christmas parties, winter weddings, or as an ornament for your abode, radiating the jubilation of the holidays.
Our Neon Christmas Bells Sign has been meticulously crafted to encapsulate the very essence of the festive season. The bright and vibrant LED neon lights imbue the delicate bells with a resplendent aura, creating a dazzling display that immediately captures attention. Each sign has been fashioned from premium materials, thereby ensuring both durability and longevity, thereby permitting one to revel in the holiday spirit for years to come. Whether it is suspended from a wall, showcased in a window, or employed as a decorative accent, this sign is certain to impart elation to all those who cast their gaze upon it.
Product Features:
Customizable: The malleability of the Neon Christmas Bells Sign's customization is exceptionally pliable, as it caters to the unique proclivities of individuals through a diverse assortment of options for shades, sizes, and designs. This attribute encourages the fashioning of a singular and unparalleled work of art that seamlessly melds with any celebratory motif.
Energy-Efficient LED Technology: Our signage utilizes LED technology, an extensively acknowledged means of achieving energy efficiency, resulting in a noteworthy and enduring display. Furthermore, this particular technology represents the epitome of environmental compatibility and economic feasibility, thereby exerting a significant influence on the progress of sustainable methodologies.
Safe and Easy to Use: The primary focus of the design of the Neon Christmas Bells Sign centers on the aspect of safety, as evidenced by the inclusion of a power adapter that allows for simple installation and operation. Moreover, the product's capacity to discharge minimal levels of thermal energy guarantees its safe handling, even following extended utilization.
Versatile Placement Options: The sign mentioned above presents a multitude of flexible placement options that cater to a range of adaptable positioning alternatives. This encompasses the act of suspending, mounting on a base, or showcasing in a window, thus presenting a multitude of options. As such, it is highly adaptable to any given space or occasion, thereby offering considerable flexibility in terms of placement.
Exceptional Craftsmanship: Exceptional craftsmanship is evident in our Neon Christmas Bells Sign. The proficient artisans meticulously handcraft every product, evincing an acute focus on detail and yielding an unparalleled high-caliber product that exceeds all preconceived notions.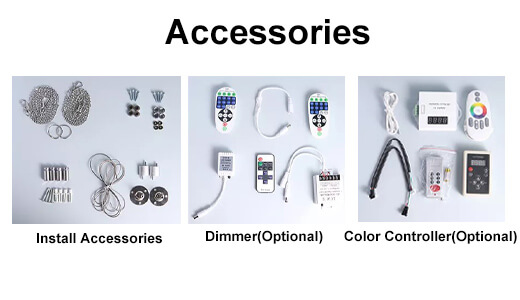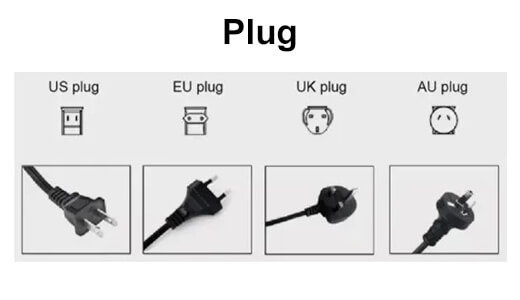 At BgNeon, we take great pride in providing unparalleled LED neon signs as well as exceptional customer service. Allow us to elaborate on why opting for our Neon Christmas Bells Sign would be a wise decision:
Unmatched Quality: Our signs demonstrate an incomparable standard of excellence. They are crafted with meticulous attention and accuracy, employing exclusively the most superior materials attainable. As a result, an exceptional end product is attained, which endures the trials of time.
Customization: We offer an extensive array of customization options that enable the development of a distinctive Neon Christmas Bells Sign that precisely reflects your personal flair and inclinations.
Worldwide Shipping: Our corporation offers worldwide delivery of our merchandise, catering to a diverse clientele across all corners of the globe. This enables individuals hailing from various geographical regions to partake in the captivating radiance of our LED neon signage.
Excellent Customer Support: Our committed group of support staff is accessible 24/7 to provide exceptional customer service to our esteemed clientele. The individuals possess the requisite means and resources to ensure proficient guidance throughout every stage of order placement. Moreover, these tools are equipped with the purpose of adroitly resolving any ambiguities or predicaments that might surface.
Competitive Pricing: Our pricing approach has been purposefully formulated to be highly competitive, complemented by an unwavering commitment to superiority. Our aim is to provide our esteemed clientele with unparalleled value for their capital, whilst resolutely maintaining the eminence of our merchandise and amenities.


No Minimum Order Quantity


Strong Customization Capability

Fast Lead Time: 2-3 working days

100% On-Time S&E Guarantee



Q: Is it possible to tailor the colors of the Neon Christmas Bells Sign to one's liking?
A: Undeniably, the customization of the hues of the Neon Christmas Bells Sign to correspond with personal inclinations is an entirely achievable endeavor. Our extensive range of customized alternatives provides individuals with the chance to choose shades that correspond to festive motifs and personal tendencies.
Q: Can the Neon Christmas Bells Sign be utilized in an outdoor setting?
A: Assuredly, our signage has been purposefully crafted to endure various weather conditions, thus rendering it appropriate for employment in both indoor and outdoor environments. Nevertheless, we suggest taking precautions to safeguard it from severe weather circumstances.
Q: What is the lifespan of the LED lights in the sign?
A: The LED lights housed within the sign have a duration of roughly 50,000 hours, thus guaranteeing enduring luminosity and dependability.
Conclusion
Elevate the ambiance of your interior decor with our captivating Neon Christmas Bells Sign, embodying the celebratory spirit of the holidays. This sign has been intricately crafted and personalized to your individual preferences, emanating the enchantment of the season through its vivid LED neon lights. BgNeon, the preeminent manufacturer of LED neon signs, guarantees unparalleled quality and service, instilling confidence in your purchase. Do not hesitate to place your order for the Neon Christmas Bells Sign today and elevate your holiday season to an unforgettable level.