One Neon Sign: Custom LED Neon Signs – BgNeon
— Customizable One LED Neon Sign for Bachelor, Wedding, Birthday, and Theme Parties
Welcome to BgNeon, the ultimate destination for bespoke LED neon signage. Our company is a prominent manufacturer in China, specializing in crafting superior quality neon signs that brighten spaces across the globe. Our profound knowledge and experience in the production of neon signs, combined with our unwavering dedication to customer fulfillment, distinguishes us as leaders in the field. Our direct sales approach guarantees that we provide unparalleled neon signs customized to your precise requirements.
Quick Details
Material: LED Neon Tube
Base Board Material: 5mm transparent or black acrylic/metal base
Backboard Type: Square/cut by shape/ invisible Backboard
Neon Colors: Yellow, Orange, Red, Blue, Green, Pink, Purple, White, etc
Neon Tube: 6mm, 8mm, 10mm, 15mm (RGB)
Operate Voltage: 12V
Plug: US, UK, AU, EU Plug
Life Span: More than 50000 hours
Get In Touch With Us
Quick Details
Material: LED Neon Tube
Base Board Material: 5mm transparent or black acrylic/metal base
Backboard Type: Square/cut by shape/ invisible Backboard
Neon Colors: Yellow, Orange, Red, Blue, Green, Pink, Purple, White, etc
Neon Tube: 6mm, 8mm, 10mm, 15mm (RGB)
Operate Voltage: 12V
Plug: US, UK, AU, EU Plug
Life Span: More than 50000 hours
One Neon Sign Product Description
The genesis of the "One Neon Sign" can be ascribed to the exceptional artistic acumen of BgNeon, who adeptly amalgamated modern LED technology with the timeless charm of conventional neon signage. This ingenious magnum opus proffers a dynamic and environmentally sustainable illumination alternative that can be employed in a myriad of contexts. The One Neon Sign exhibits a noteworthy ability to efficaciously seize the focus of onlookers via its aesthetically pleasing allure. This characteristic makes it an appropriate replacement for enhancing the atmosphere of various settings, such as a household, commercial enterprise, assembly, or any other location.
Our One Neon Sign represents a comprehensive illumination solution that can be personalized to cater to the unique preferences and requirements of individual clients. The principal characteristic of our product lies in its unparalleled adaptability concerning design, color, shape, and size. Our group of proficient craftsmen diligently fabricate every signage with precise scrutiny towards particulars, culminating in a beautifully fashioned end product that impeccably captures and mirrors your innovative conception.
Produ

ct Features:
Energy-Efficient LED Technology: The utilization of cutting-edge LED technology by The One Neon Sign ensures the attainment of remarkable levels of longevity and energy efficiency. This, in turn, facilitates the appreciation of the luminescent allure of neon lighting, while effectively circumventing the potential drawbacks associated with the consumption of excessive amounts of energy.
Experience Unparalleled Components: The amalgamation of environmentally conscious flex neon light technology with cutting-edge energy-saving methodologies culminates in a genuinely extraordinary commodity. Our water-resistant LED strip lights are meticulously fashioned from pliable silicon, while the acrylic backplate is sourced from abroad and intrinsically robust. The most sophisticated electrode system ensures minimal energy consumption. Our low-voltage design extends the lifespan of the product, while also producing low noise. You can rest easy knowing there is no chance of glass fracture or the release of harmful substances.
Simple to Employ: The effortless utilization of these luminous signs is a testament to their simplicity. They are effortlessly connected to a 12V 2A adapter, boasting an input voltage range of 100-240v 50/60Hz. Once plugged into a power source, they are ready for use without any fuss. Merely pressing the power button is all that is required to activate these illuminating beacons. These objects possess an extraordinary attribute of adaptability to varying habitats, thereby facilitating their seamless attachment to a vertical facade or their placement on a horizontal plane.
Endless Customization Options: The plethora of design alternatives at one's disposal engenders an inexhaustible potential for personalization. The assortment of typefaces, hues, configurations, and dimensions enables the fashioning of a distinctive neon sign that comprehensively embodies one's unique aesthetic.
Adjustable Brightness: The neon signs are furnished with a dimmer mechanism, a centralized on/off mechanism, and an arrow function that permits the control of luminosity. One has the option to amplify the radiance to the utmost degree during the day when the innate light in the space is copious. Conversely, at nighttime, the intensity can be calibrated to operate as a night light for a bedroom.
Durable and Safe: Our LED neon signs have been engineered to endure the rigors of time. Fashioned from superior quality materials, they possess a robust construction, impervious to damage, and are secure to utilize in any setting.
Easy Installation: The installation procedure for One Neon Sign is effortless due to the incorporation of minimal endeavor. Each sign is accompanied by all the necessary mounting equipment, unequivocal directives, and pre-perforated apertures, guaranteeing a seamless installation onto any substrate.
Multifunctional & Personalized Gifts: Our custom LED neon signs have garnered significant popularity owing to their artisanal quality, featherweight construction, robustness, security, and eco-friendliness. The effervescent tints radiated by this versatile object exude a sentimental ambiance that can elevate the visual allure of any abode, engendering a cozy and inviting haven. This particular product functions as a superb embellishment for furniture, providing an added burst of color and fascination to mundane daily existence. Consequently, it has become a well-liked selection for a myriad of exceptional events, including weddings, bachelor parties, wedding receptions, birthday celebrations, themed festivities, and an array of other occasions.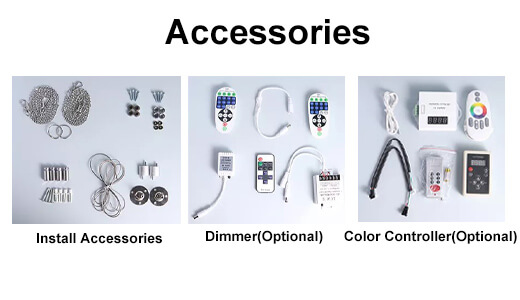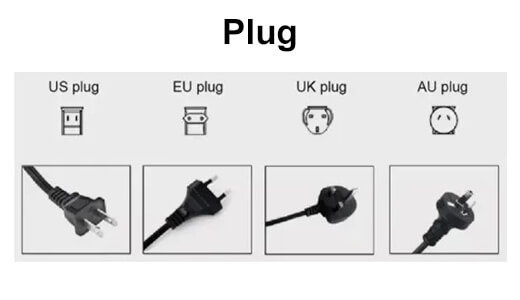 Why Buy This Product from BgNeon:
Uncompromising Quality: At BgNeon, we take great pride in providing LED neon signs of unparalleled quality that surpass all expectations. Our staunch dedication to quality assurance guarantees that your One Neon Sign will be an exquisite and enduring addition to your space.
Customization at Its Finest: At BgNeon, we comprehend the significance of individual expression and therefore offer the ultimate level of customization. Our bespoke neon sign alternatives provide you with the autonomy to curate an unparalleled masterpiece that corresponds with your individual flair and adds to the refinement of your environment.
Expert Craftsmanship: Our skilled artisans are endowed with significant expertise in the field of neon sign manufacturing. Their exceptional craftsmanship is characterized by rigorous attention to detail, whereby they meticulously transform your design into a masterpiece of precision and creativity.
Global Shipping: Irrespective of your geographical location, we provide worldwide shipping services to deliver the enchantment of our One Neon Sign to your doorstep. You can possess a certain degree of assurance that your request will be handled with the utmost meticulousness and promptly dispatched.
Exceptional Customer Service: At BgNeon, we place great emphasis on delivering exceptional customer service. Our team comprises of genial and knowledgeable customer service representatives who are readily available to offer aid and guidance throughout the entire ordering process, ensuring a seamless and pleasurable encounter.


No Minimum Order Quantity


Strong Customization Capability

Fast Lead Time: 2-3 working days

100% On-Time S&E Guarantee



Q: What is the typical duration necessary for the production and transportation of a personalized One Neon Sign?
A: Typically, the production of a made-to-order One Neon Sign necessitates a duration of approximately two to three working days. It is of critical importance to observe that the delivery schedule is contingent upon the geographical situation and may, in all probability, be prolonged from three to seven days.
Q: May I request a preview of my personalized configuration prior to submitting an order?
A: Indeed, it is possible to obtain a digital representation of your personalized configuration for your approval before proceeding with the fabrication operation. This ensures that the final result meets your utmost satisfaction.
Q: Can your neon signs be utilized for exterior purposes?
A: Without doubt, our One Neon Signs have been purposely designed to accommodate both indoor and outdoor applications. They exhibit the capacity to withstand diverse environmental circumstances and exhibit resistance to harsh weather conditions.
Q: May one request a font style or design that is not presently exhibited on your website?
A: Undoubtedly! Our website presents a varied assortment of font styles and design alternatives, yet should you possess a singular request that is not presently accessible, our team will work closely with you to ensure that your individual requirements are satisfied.
Conclusion
Illuminate your environment with a remarkable personalized LED neon sign from BgNeon's exclusive "One Neon Sign" assortment. We offer unparalleled flexibility in customization, exceptional finesse in craftsmanship, and an unwavering commitment to customer contentment, rendering us the quintessential selection for top-tier neon signs. Unearth the ideal lighting resolution that mirrors your personal flair and enthralls your senses. Partake in the art of illumination with BgNeon's One Neon Sign today.