Custom Open Neon Sign For Sale & Wholesale
— Light Up Your Space with a Vibrant Open Neon Sign
Introducing the Open Neon Sign, an exceedingly multifarious and visually captivating LED neon sign that embodies the epitome of a valuable augmentation for commercial establishments, occasions, or individual domains. The LED neon sign in question, which has been tailored to specific requirements by BgNeon, a highly acclaimed manufacturer of LED neon signs with an extensive international customer base, is designed to effectively seize the viewer's attention and leave a lasting impact. Our steadfast dedication to achieving superiority, ingenuity, and meeting the needs of our clientele is what distinguishes us in the domain of LED neon signage.
Quick Details
Material: LED Neon Tube
Base Board Material: 5mm transparent or black acrylic/metal base
Backboard Type: Square/cut by shape/ invisible Backboard
Neon Colors: Yellow, Orange, Red, Blue, Green, Pink, Purple, White, etc
Neon Tube: 6mm, 8mm, 10mm, 15mm (RGB)
Operate Voltage: 12V
Plug: US, UK, AU, EU Plug
Life Span: More than 50000 hours
Get In Touch With Us
Quick Details
Material: LED Neon Tube
Base Board Material: 5mm transparent or black acrylic/metal base
Backboard Type: Square/cut by shape/ invisible Backboard
Neon Colors: Yellow, Orange, Red, Blue, Green, Pink, Purple, White, etc
Neon Tube: 6mm, 8mm, 10mm, 15mm (RGB)
Operate Voltage: 12V
Plug: US, UK, AU, EU Plug
Life Span: More than 50000 hours
Open Neon Sign Product Description
The manifestation of the Open Neon Sign encapsulates an unparalleled and personalized LED neon sign, artfully fashioned to showcase the phrase "OPEN" in exuberant and lively shades. The genesis and inception of this sign were executed with unmatched precision and expertise, resulting in a stunning and intricately designed end product. Its purpose is to serve as a hospitable and inviting gesture to prospective customers, patrons, or visitors, thus rendering it an exceedingly favored option for various commercial enterprises, storefronts, events, and analogous venues. The Open Neon Sign provided by BgNeon is distinguished by its energy efficiency, durability, and user-friendly features, thus making it an impeccable addition to any given space.
The Neon Sign we offer has been crafted with meticulous attention to detail, utilizing only the highest quality LED neon lights. Such lights provide exceptionally brilliant illumination and an extended lifespan when compared to their traditional neon counterparts. Moreover, our sign is securely mounted on a robust acrylic backing to ensure both stability and security. At BgNeon, we offer you the opportunity to customize your Open Neon Sign according to your unique preferences and requirements, including color, size, and style.
Product Features:
Customization at its Finest: Indulge in the opulence of choice with our wide array of colors, sizes, and styles, and experience customization at its finest. Create an Open Neon Sign that perfectly complements your space and exudes an exquisite touch of sophistication.

Sustainability Restyled: Our LED neon lights are expertly crafted to be eco-conscious and consume minimal energy, producing a trifling amount of heat when compared to traditional neon lights. This enables you to conserve energy and reduce expenses while illuminating your space in an environmentally conscious manner.

Unmatched Durability: Crafted with the finest of materials, our Open Neon Sign boasts of unparalleled durability that stands the test of time. With years of reliable performance, it truly embodies the essence of unmatched and unparalleled durability that is sure to leave you in awe.

Hassle-free Installation: Experience a seamless installation process with our remarkable Open Neon Sign. Equipped with pre-drilled holes and premium mounting hardware, mounting and displaying your sign is as easy as a gentle breeze. In no time, you'll have your sign up and running, perfectly poised to radiate its vibrant neon glow.

Indulge in the Splendor: Our LED neon signs embody the essence of safety, as they emanate no detrimental fumes and present no peril to you or your cherished ones. Bask in the radiance of neon light without any apprehension.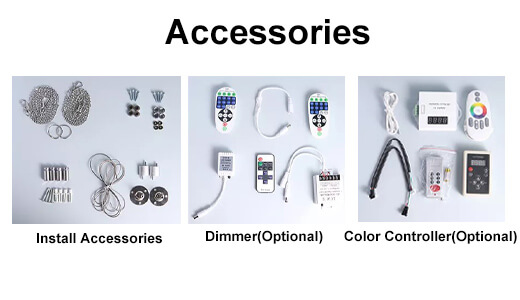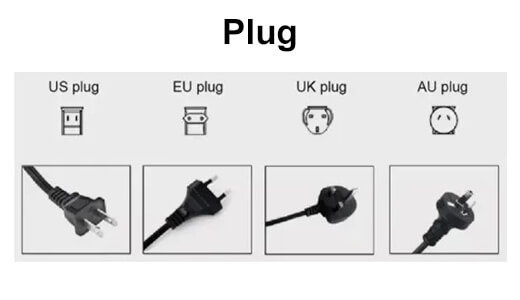 BgNeon is an esteemed name in the LED neon sign industry, renowned for providing superior products and unparalleled customer service. Opting for BgNeon for your Open Neon Sign guarantees you the following:
Unmatched craftsmanship: Our team of proficient professionals guarantees unparalleled craftsmanship in each Neon Sign, exceeding the most elevated benchmarks of quality and performance.

Personalization alternatives: At our esteemed institution, we take great pride in our remarkable proficiency in creating bespoke LED neon signs that are meticulously customized to perfectly align with your unique preferences and specifications. We are delighted to provide you with an extensive range of personalization options, which afford you the liberty to conceive and fashion a sign that genuinely embodies your distinct style and individual requisites.

Global shipping: We derive immense pleasure in catering to esteemed clientele around the world, rendering reliable and efficient shipping and delivery solutions.

Dropshipping facilities: As a leading LED neon sign dropshipping supplier, we make it effortless for businesses to provide our products to their customers without the inconvenience of inventory management.

Responsive customer care: Our unwavering and steadfast team of support professionals are at your disposal round-the-clock, ready to attend to any inquiries or doubts that may be lingering in your mind.


No Minimum Order Quantity


Strong Customization Capability

Fast Lead Time: 2-3 working days

100% On-Time S&E Guarantee



Q: Is it possible for me to tailor the dimensions and hues of my Neon Sign to my preferences?
A: Indisputably, a plethora of hues and dimensions are provided as options during the procurement procedure. Furthermore, we possess the proficiency to accommodate customized dimension specifications.
Q: May I inquire as to the anticipated lifespan of my Neon Sign?
A: Our LED neon signs have been meticulously designed to ensure dependable and uniform performance over an extended period of time, contingent on proper maintenance and care.
Q: Is the installation of this Neon Sign effortless?
A: Certainly, the installation process of our Neon Sign is facilitated by the presence of pre-drilled holes and mounting hardware, thereby eliminating any potential difficulties.
Q: Is there a warranty provided by your company for Neon Signs?
A: Certainly, we unequivocally support the caliber of our merchandise and furnish a one-year warranty on our Neon Signs, which encompasses all imperfections in craftsmanship.
Conclusion
The Open Neon Sign is a versatile, eye-catching addition to any space, perfect for businesses, events, or personal use. Custom-made by BgNeon, a leading LED neon sign manufacturer, the Open Neon Sign offers a range of customization options, energy-efficient performance, and exceptional durability. Choose BgNeon for your Open Neon Sign and experience the difference in quality and customer satisfaction that sets us apart.